This post includes spoilers for Rick and Morty episode 3. Click here for last week's recap.
Easily half the fun in any heist movie isn't the heist itself—it's seeing the motley crew who have little in common aside from their common (and often contrived) goal come together for that one big score. But there's also a level of glee at being able to revel in the absurdity that a genre brings to the table, especially when Rick and Morty homages and parodies the heist genre to a delightfully absurd level.
So far, Rick and Morty's fourth season has largely been about Rick trying to maintain and exert what little control he had over his own life, over Morty's (and, to a lesser extent so far, Beth, Jerry, and Summer's), and seemingly the rest of the universe. He'll wage his own private war to find out who's been using his private toilet and rebel against the restrictions placed upon himself. And, as we find out in "One Crew Over the Crewcoo's Morty," he'll pull a scheme so elaborate that we find out the episode is one big heist.
Heists are fresh on Rick and Morty's minds from the get-go as the duo—who are on the hunt for a lost treasure—attempt to rob a grave (after their suits take on the impact of all the booby traps set to kill them without injury) are bested by Miles Knightly (Justin Theroux). Knightly is heist artist and, according to Rick, a "hipster dick whose adventures are 60% putting a crew together and 40% revealing that the robbery already happened."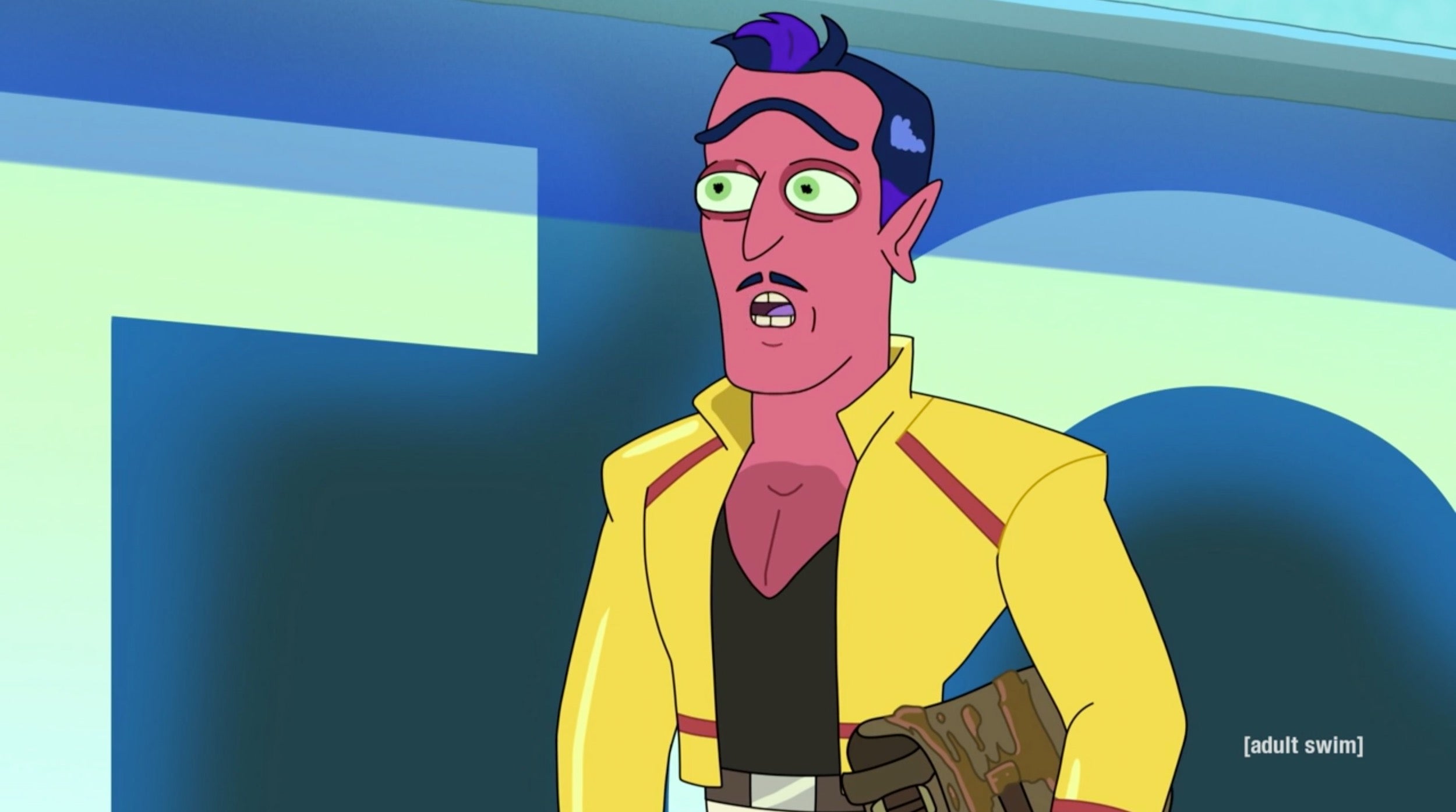 Naturally, Rick can't let that victory stand and heads over to HeistCon to get the better of Knightly. Only, he refuses to buy a pass to get into the convention—because paying for a ticket would suggest that Rick supports HeistCon, which he does not—and has to assemble a crew to get a professional pass.
From there, "One Crew Over the Crewcoo's Morty" is a compilation of Rick facing off against Knightly, and later Heist-o-Tron (the robot that Rick built to recruit other people for his heist), on one heist after the other before each party reveals how they pulled off their respective heist. First, Knightly recruits the people Rick hired to get him into HeistCon before Rick shows how he nabbed the skull he and Knightly were supposed to go after in a "Heist Off" and recruited every single person at the convention for his crew; all it takes is the use of nanobots and the reply of "You son of a bitch, I'm in" to get on board.
---
16 'Rick and Morty' Quotes That Will Blow Your Mind and Crush Your Soul
---
It quickly blows up in Rick's face. He's insistent about how much his dislikes heist movies, but he deals with the consequences of a robot who counteracted his programming to prevent double-crossing by assembling another crew, which includes a robot named Rando-Tron set to create random heists so that Heist-o-Tron doesn't detect Rick, a version of Elon Musk with tusks called Elon Tusk (in an extended cameo from Musk himself that's fairly one-note and loses its sheen after a couple of minutes), and the return of Mr. Poopy Butthole, who's now a professor; later, we find out that he lost his job after fighting his students, which was a test set up by Rick.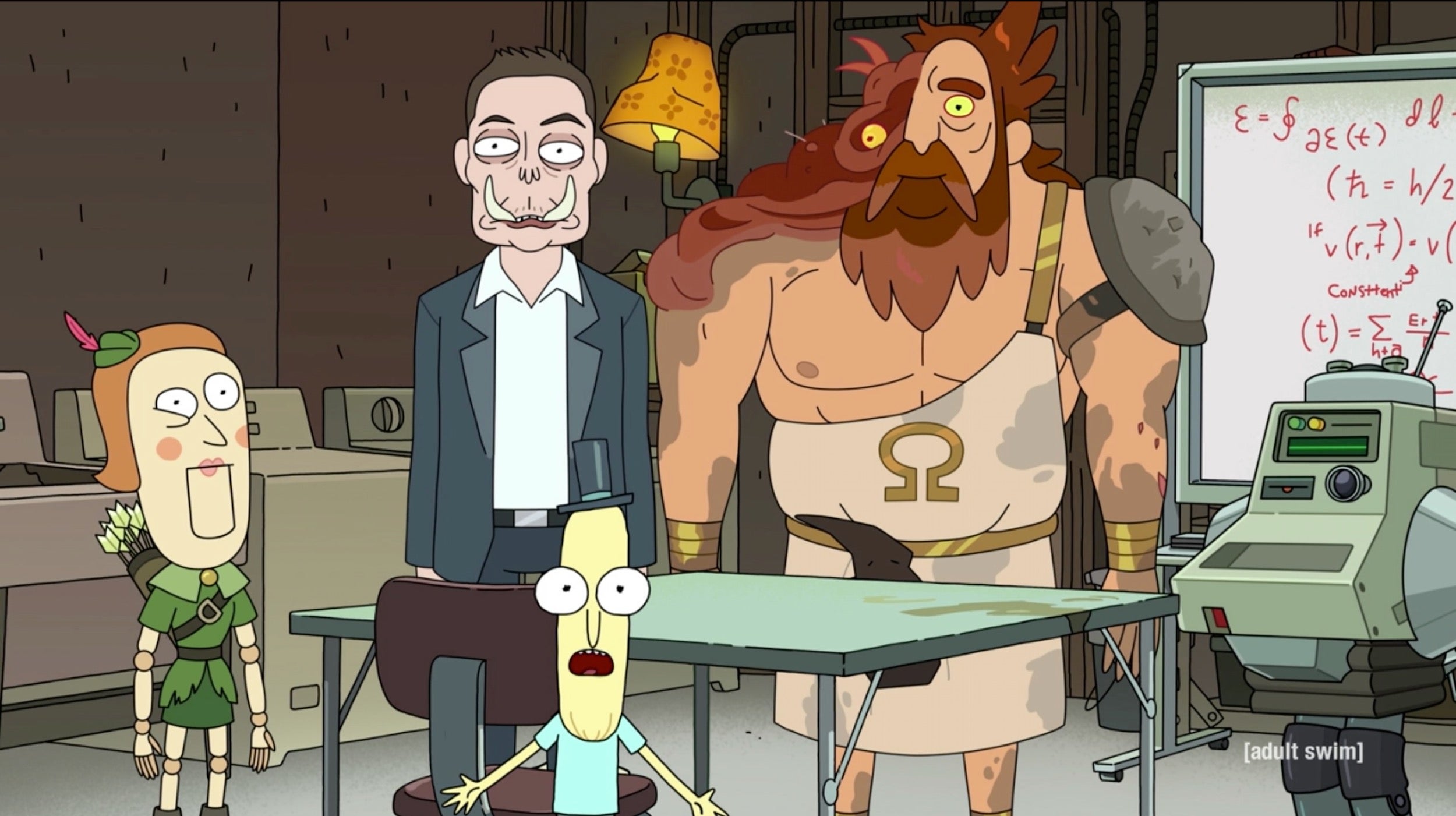 All the while, Morty keeps discussing his own idea for a heist movie, which he's more than getting some inspiration for while in the middle of an elaborate heist. At least at first.
A heist that quickly loses itself in its own cleverness as Heist-o-Tron upgrades to hijacking entire planets and the other two try to out-do each other. It's a heist reveal taken to the utmost level of absurdity, resulting in both Heist-o-Tron and Rando-Tron blowing up from trying to counter all of the reveals.
But the true heist is the one that's most brutal. Rick is so tired of hearing about Morty's heist story to the point where he wants to kill Morty's dreams. But because Beth barred Rick from doing it himself, Rick devised a heist episode so elaborate that by the time that Morty meets with Netflix (which will apparently make anything, per Rick) to discuss his heist movie, he's lost all enthusiasm for the project. "Man, it's as if someone stole his enthusiasm for his own idea," one Netflix executive notes.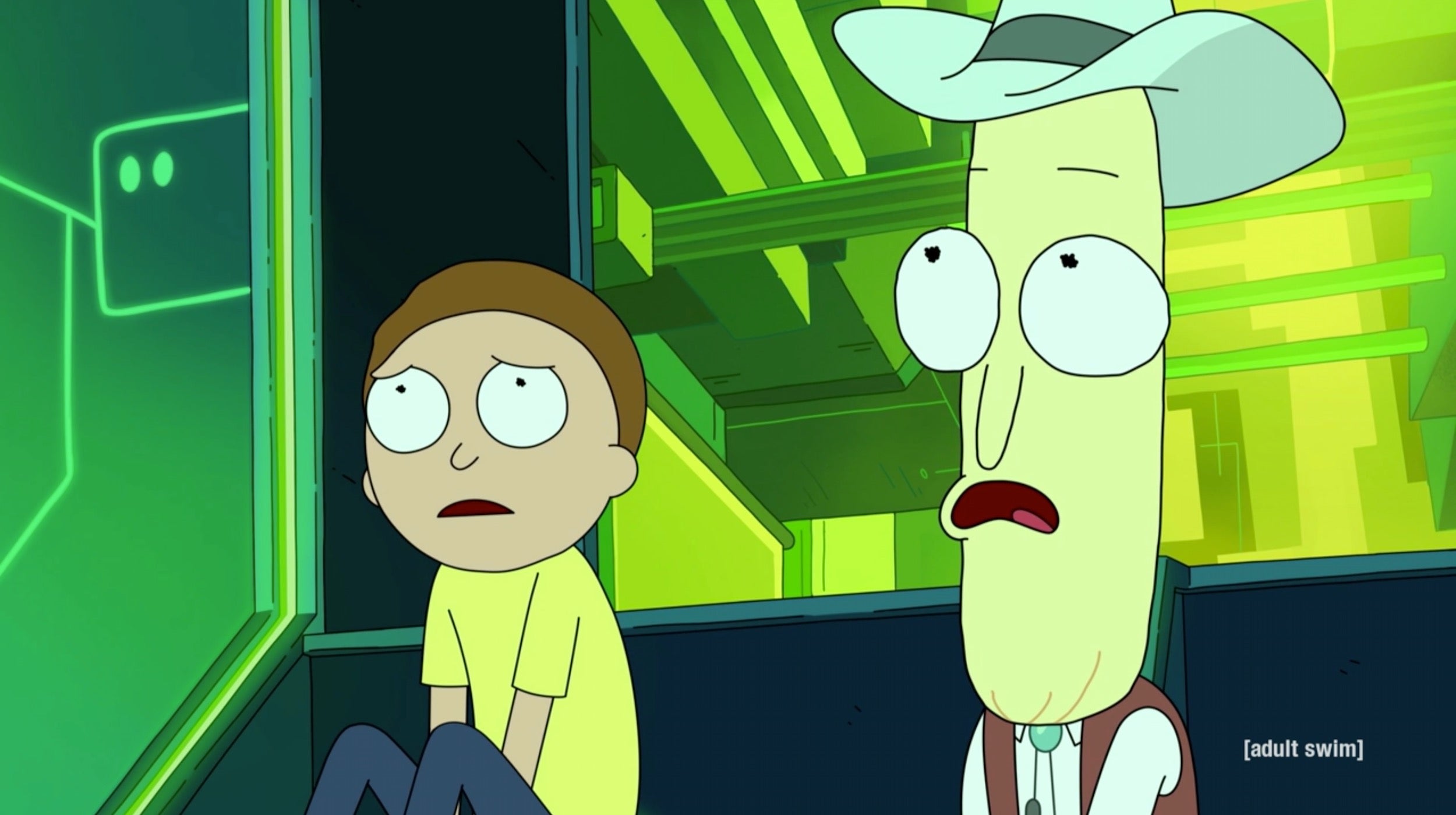 Although Rick has often felt guilty by holding Morty back from doing his own thing, this is definitely not one of those times. For now, he's the character in a Steven Soderbergh movie who just got away with that big heist and he's gonna revel in the victory.