Ah, the kiss! Think of the magic in that most intimate declaration of feelings: Slowly, you move your face closer to your date's and, with imaginary birds chirping in the air, unfurl your disgusting, snake-like, double-jointed tongue and try to jam it into her green face.
Well, at least, this is how one kissing simulator imagines the moment.
Yes, the Internet has given us simulators for everything from drowning to dementia. Now, thanks to the minds (and very terrible artistic skills) of Jimmy Andrews and Loren Schmidt, there is now a simulator that recreates the act of kissing.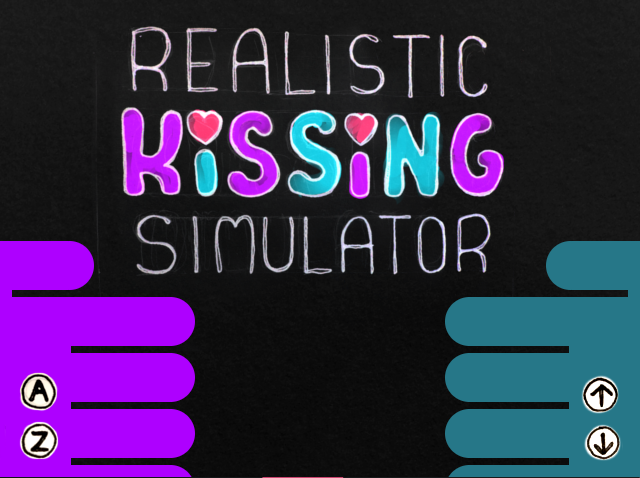 The Realistic Kissing Simulator is billed as a two-player game, with Player 1 operating the left face with the A and Z keys while player 2 operates the right face with the up and down arrow keys. Of course, you can always just play with yourself, which is probably something you're already used to doing if you're taking the time to use a kissing simulator.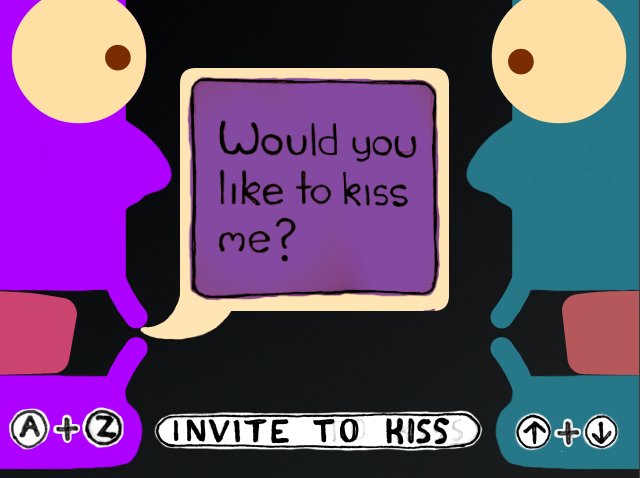 After the initiation, you use your respective sets of keys to flick your tongue as the faces draw frighteningly close together.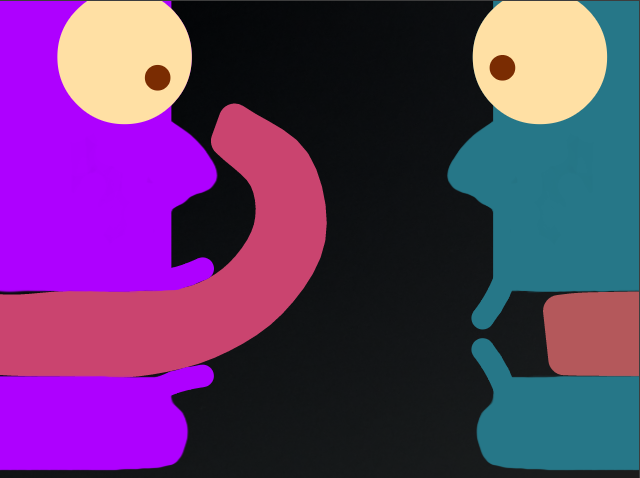 Hey! Who says that you can't touch your nose with your tongue?!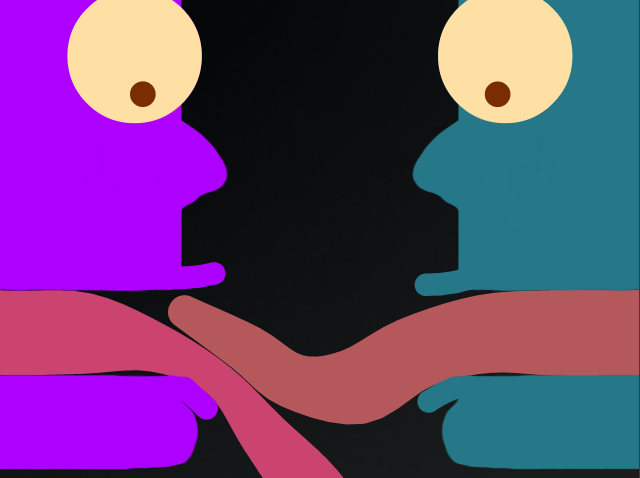 Success! Disgusting, physically impossible success, the likes of which we haven't seen since that timeless romance A Nightmare on Elm Street 3.
If Andrews and Schmidt ever decide to simulate other forms of physical intimacy, let's hope they at least hires a better artist.
H/T BuzzFeed / Screengrabs via Realistic Kissing Simulator / Photo via Pedro Ribeiro Simoes/Flickr