Grigori Rasputin, the infamous advisor to a Russian Tsar, was poisoned, beaten, stabbed, shot, and drowned. Surprisingly, only one of these things happens in the first issue of the comic book Rasputin.
Some—myself included—might have expected to read the adventures of Rasputin after his body was tossed into the icy Neva river. Especially since the cheeky ads promoting Rasputin paired the headline Still Kickin' with a list of ways people have tried to kill him.
Seeing how fast and loose Image Comics' writers play with history in The Manhattan Projects and Manifest Destiny, the tale of an unkillable, ass-kicking, lunatic priest in the 21st century didn't seem like much of a stretch. Co-creators Alex Grecian and Riley Rossmo take things in a different direction though, going back in time instead of moving forward through it.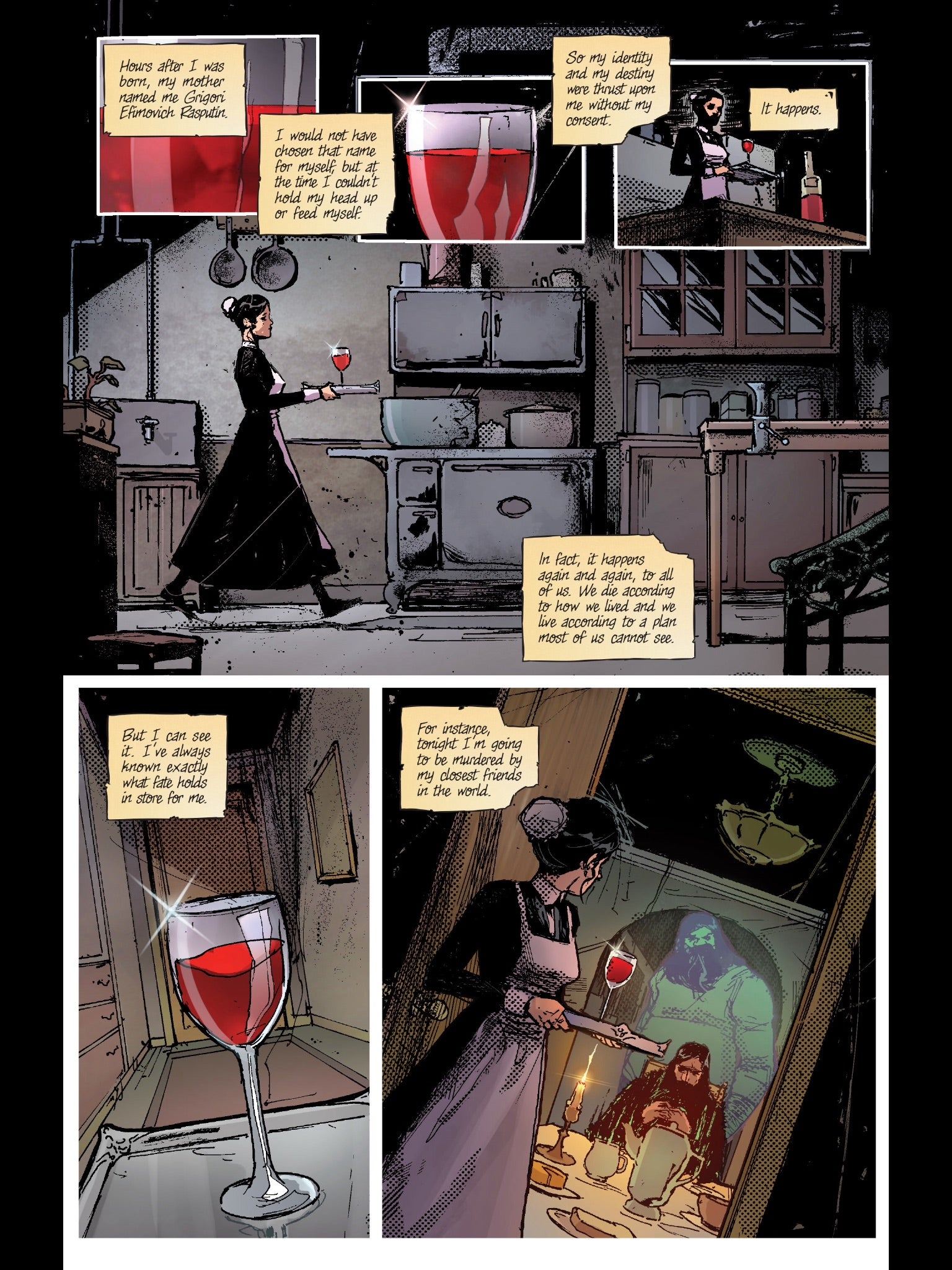 What readers get is an almost-poisoning as Rasputin opens with the run-up to the first assassination attempt. Then, just as Rasputin reaches for that glass of poisoned wine, the story flashes back Lost-style to his childhood in Siberia. It's every bit as bleak as it sounds.
We're first introduced to young Grigori and his bear-like father as they chop down trees in the middle of a snowy expanse. From their terse exchanges to Rasputin's unexplained shiner, you can tell something is off. But it's not until they arrive back in their village that things go horribly, horribly awry.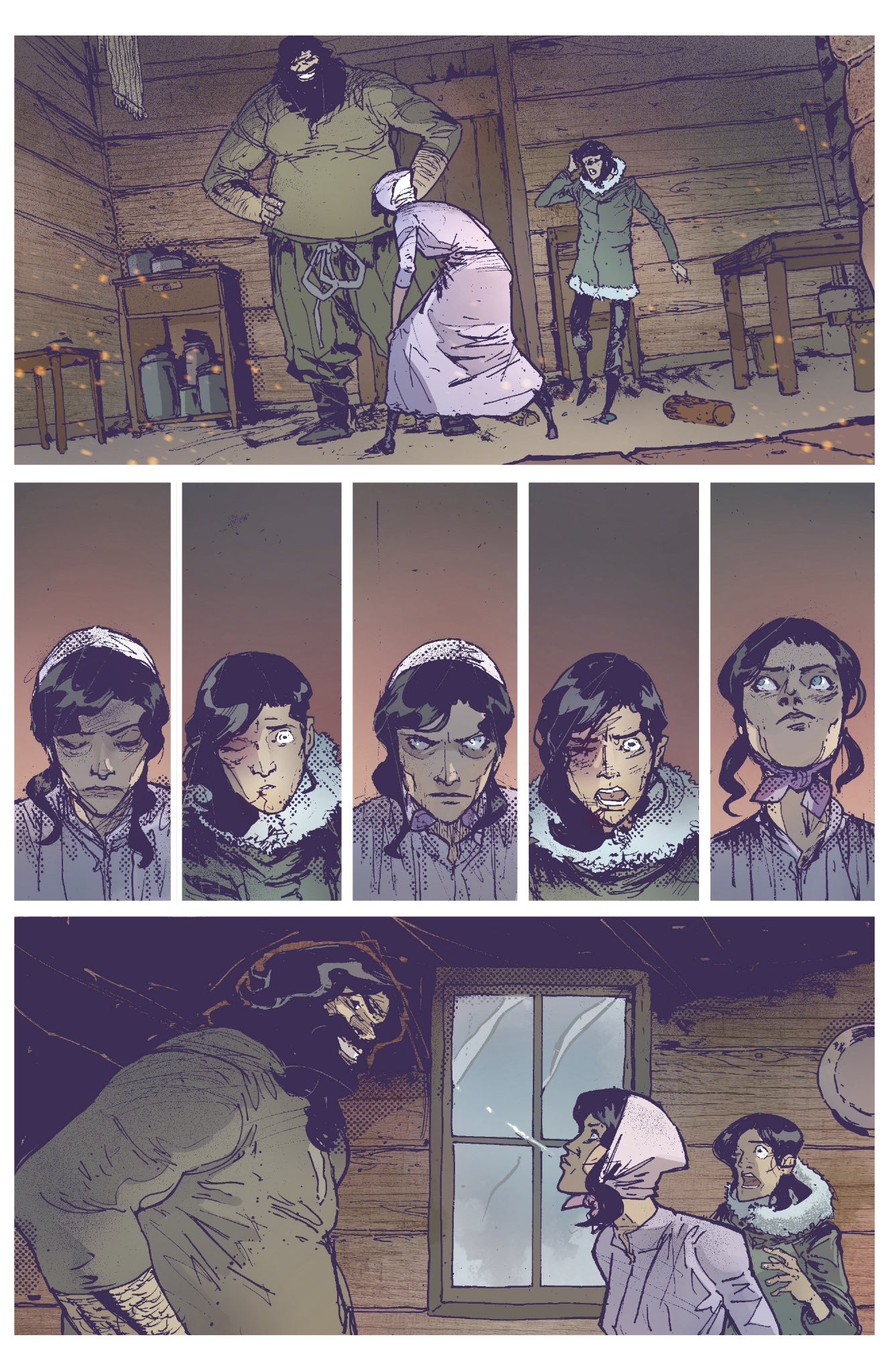 What follows is a brutal case of domestic violence, a demonstration of Rasputin's powers, and an actual bear fight that mortally wounds his father. The story then jumps to where it began: Rasputin at a dinner party, surrounded by his would-be assassins.
It's this split scene where Grecian's writing really shines. Rasputin's inner monologue reveals he knows his friends have plotted to kill him and his calm demeanor is far from the raving madman history has taught us to expect. You could almost say he's resigned to his fate, given how he's shotgunning the tainted wine on the book's last page.
If Grecian's most successful when inside Rasputin's head, Rossmo's at his best when conveying the Siberian backstory over 10 near-wordless pages. The impact these panels have are a testament to Rossmo's expressive drawing. Few artists can render facial expressions as well as he does, helping eliminate the need for spoken dialogue.
If I had to find fault with the art, it's that sheer brute force is pivotal to the main fight scene and that intensity fails to come through in static drawings. Motion is implied, but it doesn't really register. That and the unacknowledged presence of Papa Rasputin's ghost are minor nits (the latter is apparently addressed in the second issue).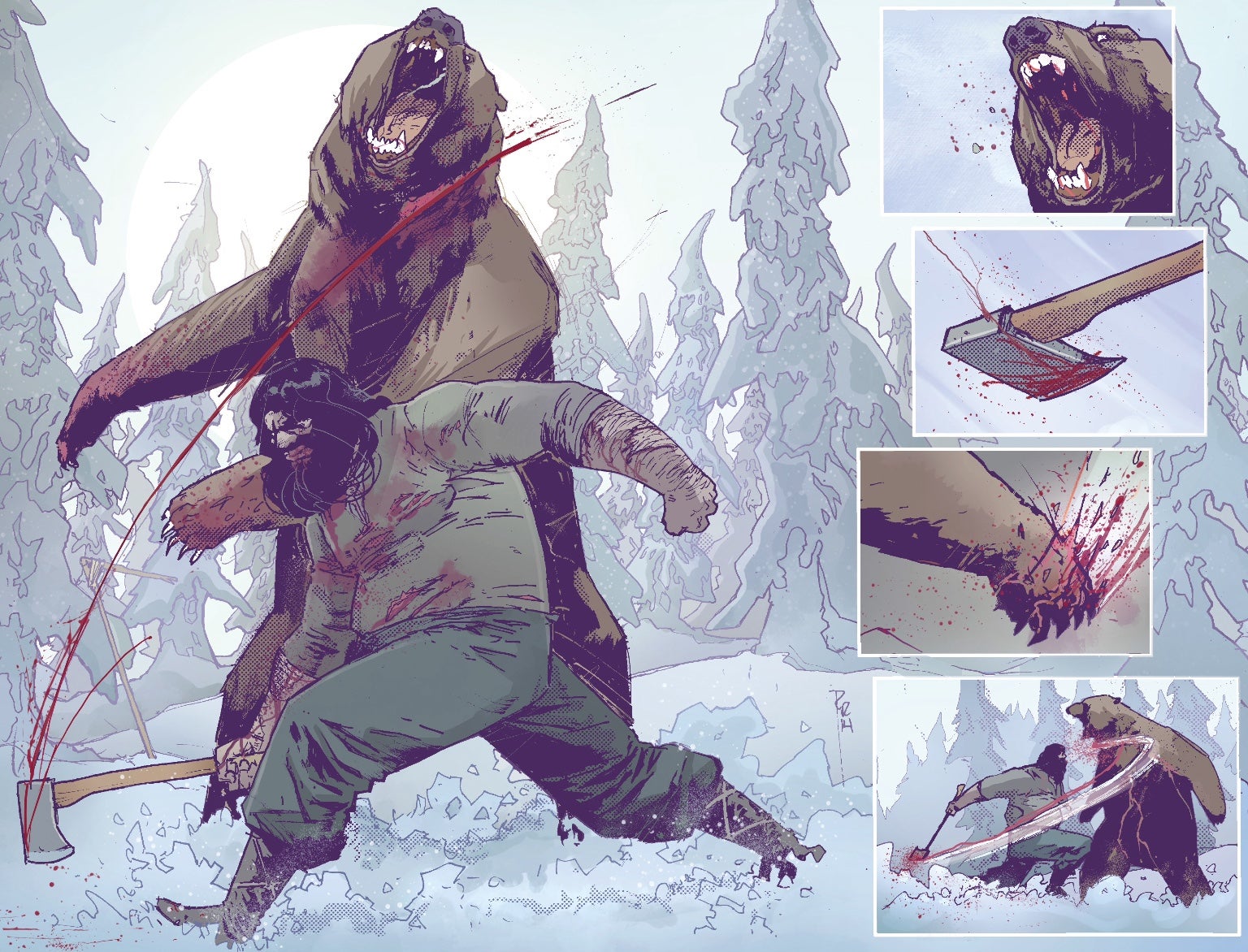 While Rasputin may be prescient enough to predict his own future, it's hard to guess what the next few issues hold for Rasputin's readers. While my favorite first issue of the year—Mark Millar's Starlight—recalls the protagonist's glory days and then presents an opportunity to relive them, there's no clear path for Rasputin outside of his eventual death.
Still, with four ways left to die, I'm curious to see what happens between the dinner table deception and the dark waters of the Neva.
Rasputin No. 1
Writer: Alex Grecian
Artist: Riley Rossmo
Colorist: Ivan Plascencia
Publisher: Image Comics
$2.99
October 29, 2014
Images by Riley Rossmo via Image Comics