Her Majesty Queen Elizabeth II considered adding another realm to the 16 she already has. Visiting the interior sets of the popular series Game of Thrones at the Paint Hall Studios, the queen took a look at the infamous Iron Throne.

READ MORE:
The actual cost of every Game of Thrones wedding
The true size of the Seven Kingdoms
 
While the Internet as a whole clamored for Her Majesty to take a seat, the 88-year-old monarch decided not to. (If she had, however, it might have looked like this.)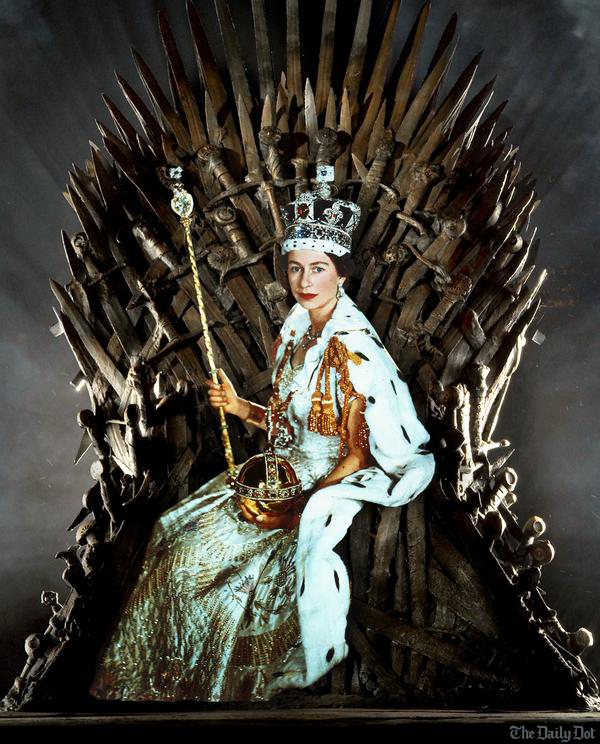 Art by Jason Reed
The actors and crew behind Game of Thrones seemed pleased with the royal visit—everyone, that is, except the policeman behind the queen in this photo.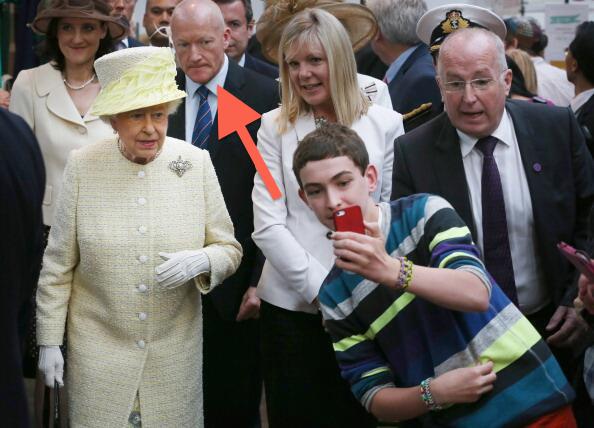 Windsor Is Coming? RT @skybod Queen visits Game of Thrones set – what's the headline? #GoT #GameOfThrones

— Jamie Wood (@JamieWood_Sky) June 24, 2014
Game of Thrones star Maisie Williams says having the Queen on set will be 'awfully strange' https://t.co/OUexKMe3eA pic.twitter.com/kI5Xh71b7O

— Daily Express (@Daily_Express) June 24, 2014
Queen Elizabeth better sit down. This is the most I've given a damn about English royalty in…well, forever.

— Tucker Ives (@tives) June 24, 2014
Giant Queen terrorises Westeros, rips Iron Throne from keep, demands dragons #QueenOfThrones pic.twitter.com/b9o40o7bzH

— David Wyllie (@journodave) June 24, 2014
Queen Elizabeth II is the ruler Westeros deserves. https://t.co/FQWjxseH6g pic.twitter.com/CSxgITQ6m1

— Mashable Watercooler (@watercooler) June 24, 2014
The queen did not reveal if she and the Duke of Edinburgh were fans of Game of Thrones. But if anyone could bring peace to the Seven Kingdoms, it's her.
Screenshot via Sky News