Writer's Log: Stardate 67922.6. We have discovered an 8-bit version of the USS Enterprise-D, and it is most peculiar.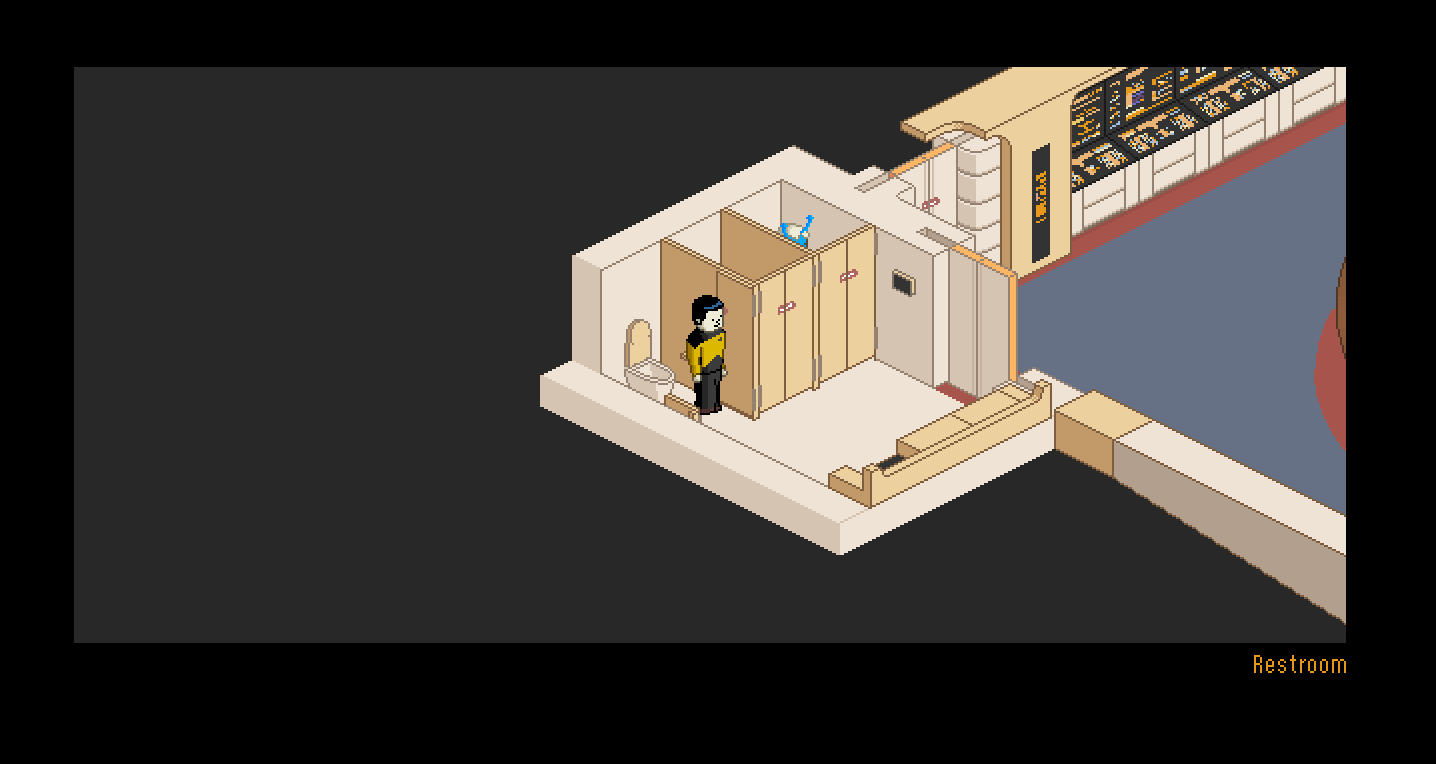 In what appears to be a very much unauthorised homage to Star Trek: The Next Generation, PixelTrek is a painstakingly recreated 8-bit style version of Captain Jean-Luc Picard's erstwhile command. The project is still a work in progress but you can wander around Data and Lt. Worf's quarters, as well as the famous Bridge, where everything seems to be frozen in time.
Although the ship is still under development, further sections are promised in the future, and small easter eggs are hidden through the ship. It is unclear whether the project has found its way to the boardrooms at Paramount Pictures, but without a current series, Trekkies need to get their fix somewhere.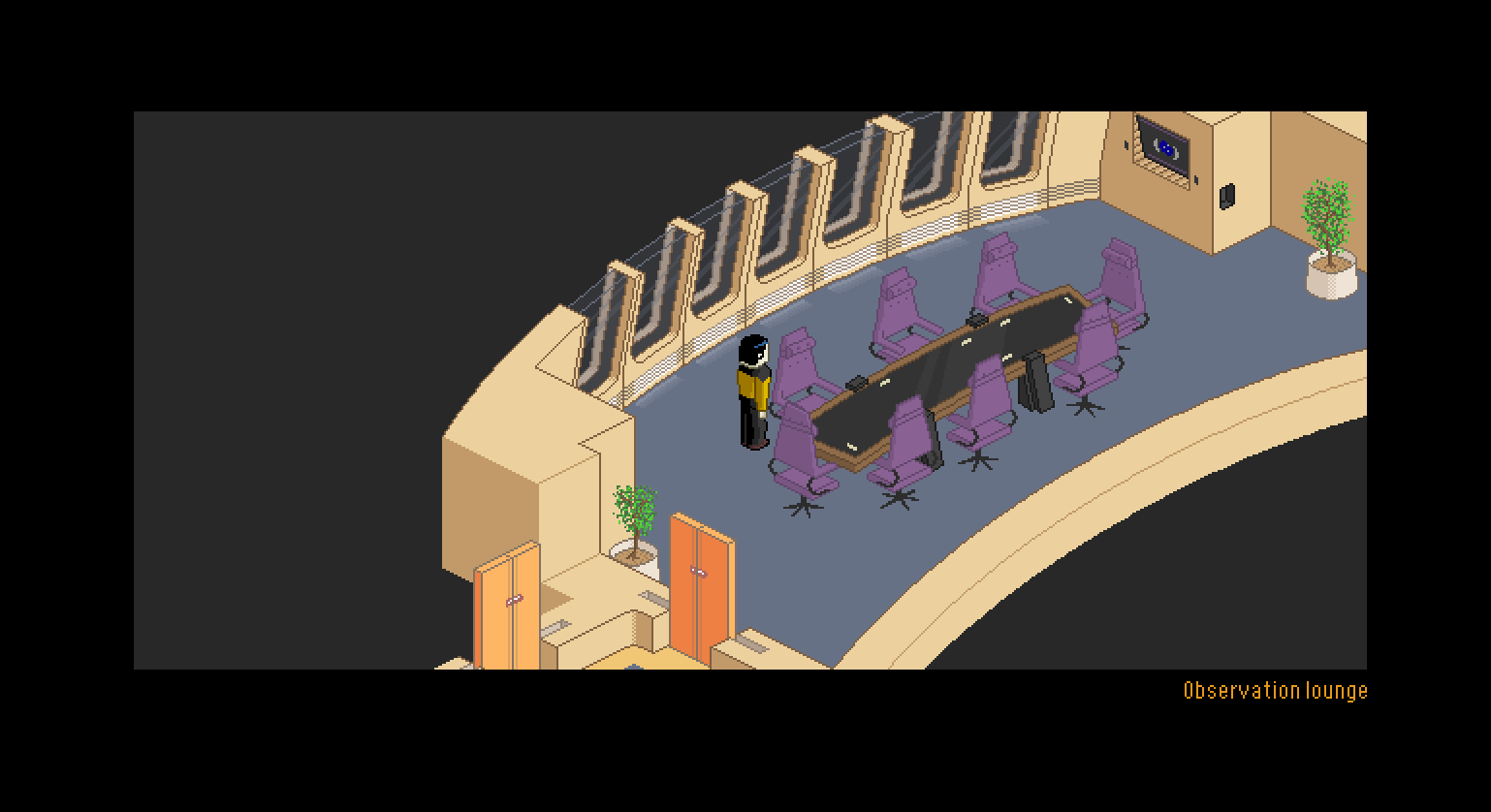 The player can move around using the keyboard, and can enter different parts of the ship with the Turbolift. While you cannot interact with your favourite characters, you can still see them potted around the ship. Let's hope that in the future, interaction and more gameplay may very well energise into existence. Whatever these developers need, make it so.