Paul Rogers is a renowned illustrator and art teacher whose works have appeared everywhere from the New York Times to the U.S. Open. He's also a big fan of Jack Kerouac, and for over a year now, he's been putting his passion to pen.
On the collective artists' blog Drawger, Rogers has been sharing longform illustrated sections of On the Road, featuring gorgeous page-by-page, scene-by-scene illustrations.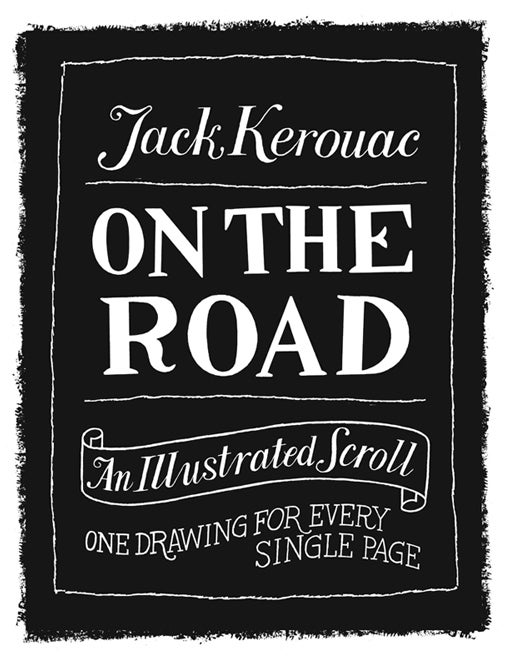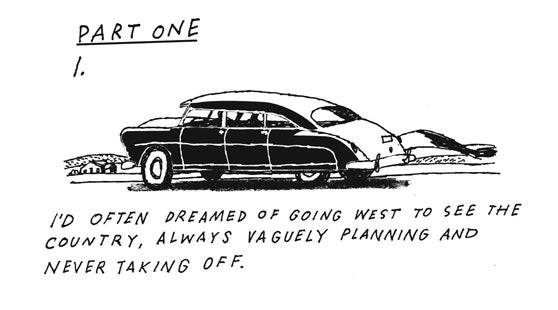 Through Rogers' deft artistry and Kerouac's wit, the pages of On the Road have slowly, over the last year and a half, come to life in new ways, prompting us to wonder why the classic work of beat literature has never been updated in comic book form before now.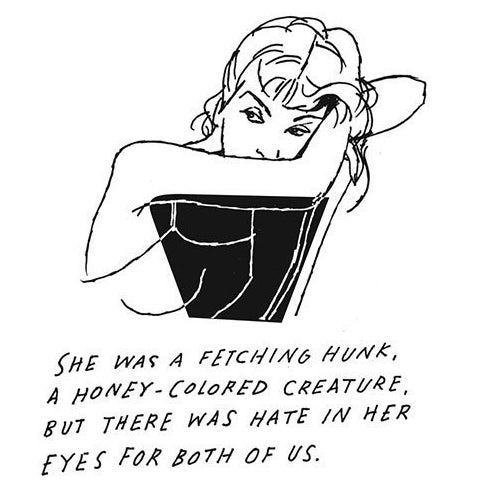 Rogers began the project last January. In August, he wrote on the Huffington Post that he'd been inspired by Kerouac's own writing process:
[A] few months ago I was thinking about the legend of Kerouac writing the book on a long scroll of teletype paper in three coffee-soaked-Benzedrine-fueled days. It occurred to me that a long series of drawings that viewers scrolled through online might be something people would enjoy.
Through Rogers' vivid imagery, Kerouac's writing springs to new life, at once exciting and poignant and profound: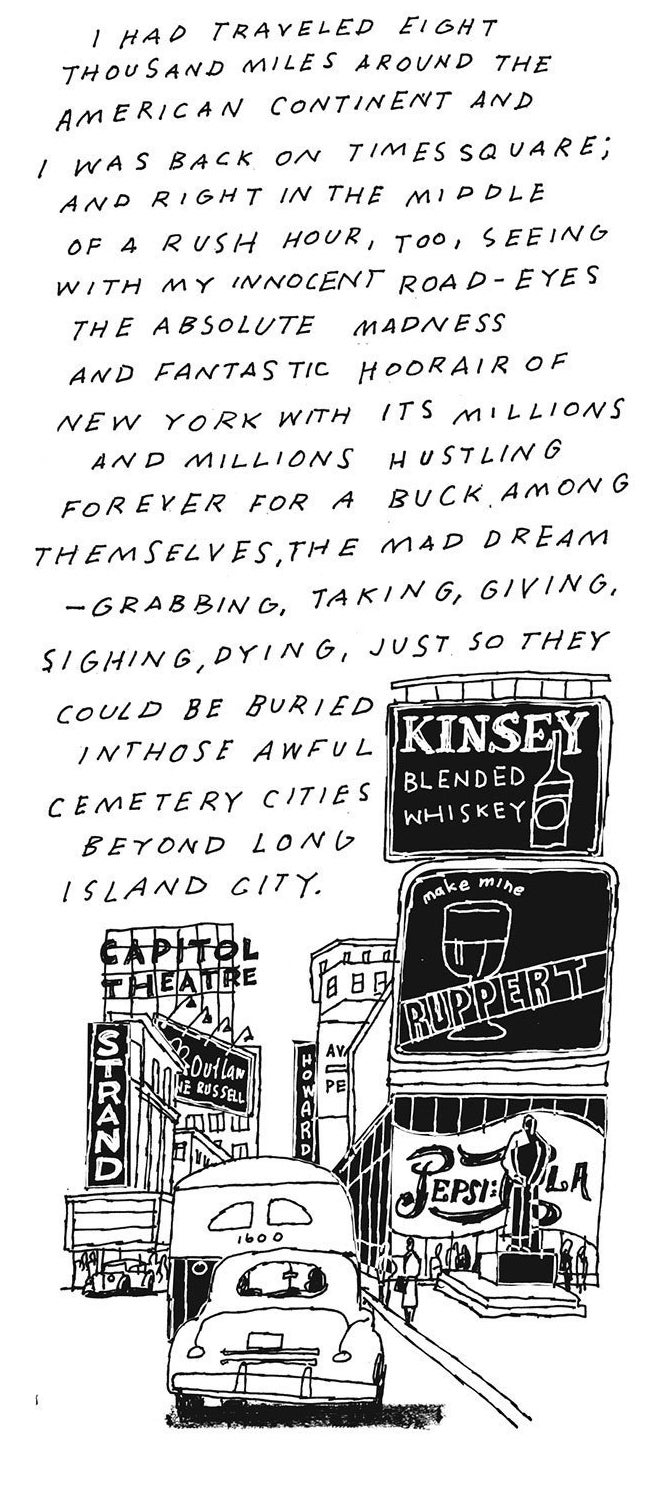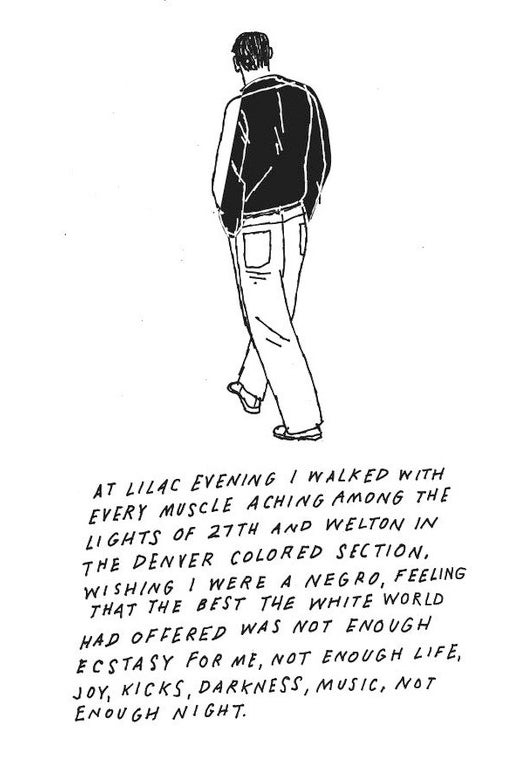 You can, and should, view each of the installments in Rogers' series at the following links:
Illustrations by Paul Rogers via Drawger