As any kid who grew up with Pokémon can attest, one of the greatest desires was having real Pokémon roam the world we inhabit. We may still be far away from creating a real-life Charmander, but at least Nintendo and The Pokémon Company are trying to recreate some of the shows technology.
Patent 20140256430, which was filed back in March, has just gone public. It details a device that can scan NFC devices and cards and detail that information to the user on screen. The example images below show a small toy being placed at the corner of the device and details being given about its attributes. Sounds like a Pokédex, doesn't it.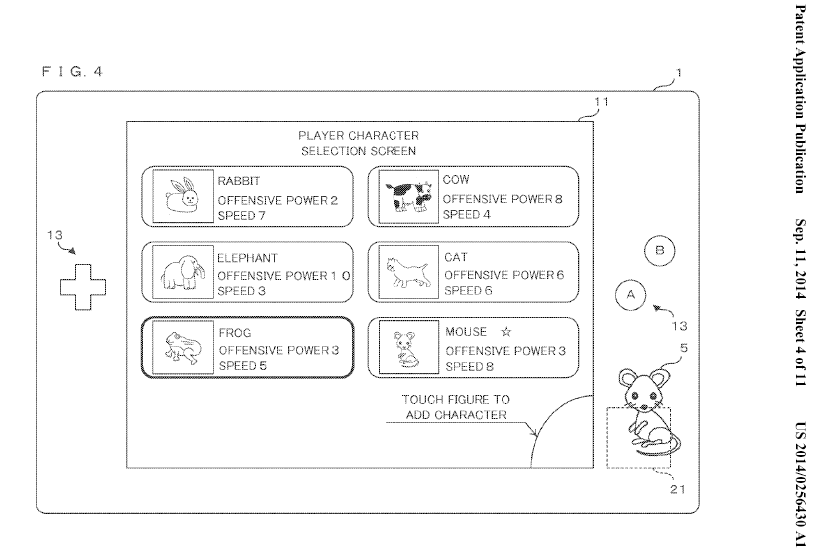 The Pokédex, for those that dismissed Pokémon to be a fad like Pogs or crimped hair, was a device used to identify Pokémon in the original anime. While Ash and his friends traveled around the world of Kanto, they would run into Pokémon from time to time. When this happened, Ash would pull out his handy Pokédex and point it at the Pokémon. The device would scan and identify the Pokémon, giving a detailed account of its habits, strengths, and weaknesses.
With Nintendo getting into the whole NFC toy game, kind of like Skylanders or Disney Infinity, a Pokédex would be a perfect companion. Now if only they could get Pokéballs to work.
H/T Gamnesia | Photo via Alex Gilbert (CC BY 2.0)