Nearly 25 years after The Nightmare Before Christmas first enchanted us in theaters, fans will finally find out what happened next in an upcoming comic book.
The manga publisher Tokyopop announced Monday that it will publish a follow-up to The Nightmare Before Christmas titled Nightmare Before Christmas: Zero's Journey. Although Tim Burton's film has been adapted as a comic before (including one from Tokyopop), this is the first time fans will be getting an official sequel.
According to the Hollywood Reporter, Zero's Journey will follow Jack Skellington's beloved dog, Zero, after he becomes lost in Christmas Town. DJ Milky will write the series while Studio DICE will provide the art.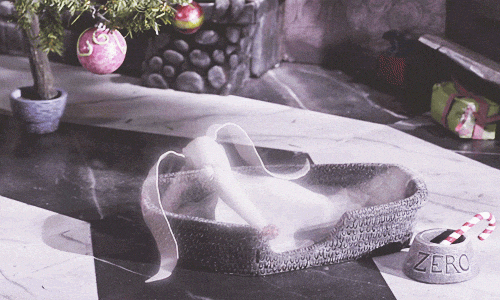 With a planned release of Spring 2018, the series will initially be released as single-issue comics—similar to how you read comics from Marvel, DC Comics, Image, and more. Later on, readers can purchase the series as a trade or manga-style book.
There's no indication of any other characters who will appear aside from Zero, but chances are we'll be seeing more than one familiar face from Halloweentown and Christmas Town. At the very least we'll likely see the Pumpkin King roaming around again.
H/T Nylon