For those of us eagerly awaiting Netflix's adaptation of the hit fantasy novel and game franchise The Witcher, we've finally been treated to a smattering of photos that show us what some main characters will look like. Even more important, after a somewhat concerning teaser video of actor Henry Cavill (playing Geralt) in a silvery wig, we finally see a full body shot of him in the classic witcher armor. While it looks nice and all, one detail has fans of the video games scratching their heads. Why does Geralt only have one sword, when he's known for carrying around both an iron sword (for humans) and a silver (for magical beasts)?
why this mf only have one sword #TheWitcher pic.twitter.com/wQYa5GDZy3

— Thanatos (@_thanatoast) July 1, 2019
Why does Henry Cavill's Geralt only have one sword?
To put it simply, fans of The Witcher video games might be a little lost when they watch Netflix's adaptation, especially if they've only played The Witcher III: Wild Hunt. You see, in the original books, written by Polish author Andrzej Sapkowski, Geralt only carries around one iron sword on his back in case of trouble. The human kind, that is. Given that Geralt's silver sword is typically for killing beasts imbued with magic, and that silver is heavy as hell, novel Geralt would typically keep it stowed away on the side of Roach, his loyal horse. Although to be fair, it's more of a coat of silver with a steel core.
So why does Geralt carry two swords around in the games? Well, that's just a matter of convenience for a player who may not want to constantly return to Roach every time they cross a drowner. It also just looks badass in the dumbest way possible.
In the books, monsters are also considerably more rare than they are in the games. One could argue that the games have more monsters simply because killing humans all day would get a little tiresome, not to mention impact our opinion of the white wolf's moral code.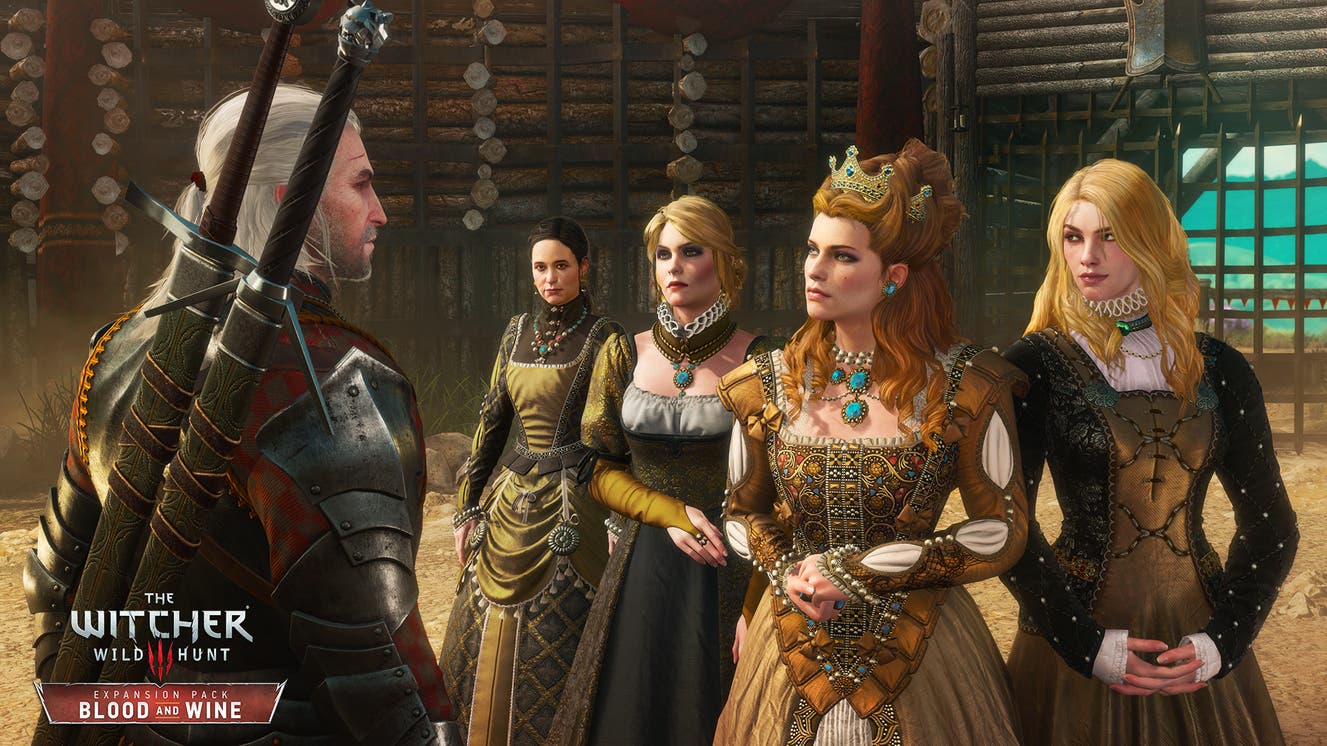 Thanks to the official Witcher Compendium (which I definitely didn't buy for a moment just like this), we also know that every witcher, no matter the school they attended, does indeed carry two swords. In the books, Geralt tells someone: "Two swords, one of silver, one of iron, one for monsters and one for men. They're both for monsters."
READ MORE:
Got five minutes? We'd love to hear from you. Help shape our journalism and be entered to win an Amazon gift card by filling out our 2019 reader survey.