We first heard buzz about full-size Lego Minecraft sets back in August, but now we have images of what appears to be the entire line of new sets, thanks to a Russian online Lego store.
The new Lego include three different Overworld sets, two mine-themed sets, and a The End-themed set, complete with a handful of Endermen and an Ender Dragon.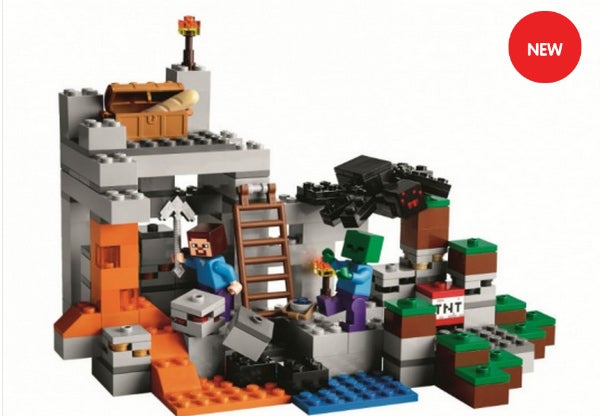 Lego's first foray into Minecraft Lego, the Micro World released in 2012, was the result of the Lego CUUSOO project. CUUSOO was a community initiative that enabled Lego fans to propose new products to the company. It has since morphed into Lego Ideas.
Three additional Lego Minecraft Micro Worlds have been released since the success of the original set. For Lego fans, full-size sets have been an inevitability for a while, especially considering that Minecraft essentially is video game Lego in the first place.
Knowing these new Minecraft sets were coming doesn't make this early reveal any less glorious. Shut up and take our money!
H/T Gizmodo | Photos via Lego, Remix by Fernando Alfonso III