A month after Doctor Who and Minecraft fans everywhere celebrated the joining of their two favorites, the nuptials are finally here: Downloadable Whovian skins will be available for Minecraft on Xbox 360 beginning this Friday. 
Minecraft fans can log on to Microsoft servers to download the first character pack, which sells for $3 and features a pixellated version of the Twelfth Doctor, along with five other doctors and a few companions—even some archnemeses.
Players can change their avatars accordingly to take the Doctor and friends on literal worldbuilding adventures through the popular open world game.
The marriage of the two franchises will bring more packs as time goes on, with each skin pack featuring at least six Doctors and following the series.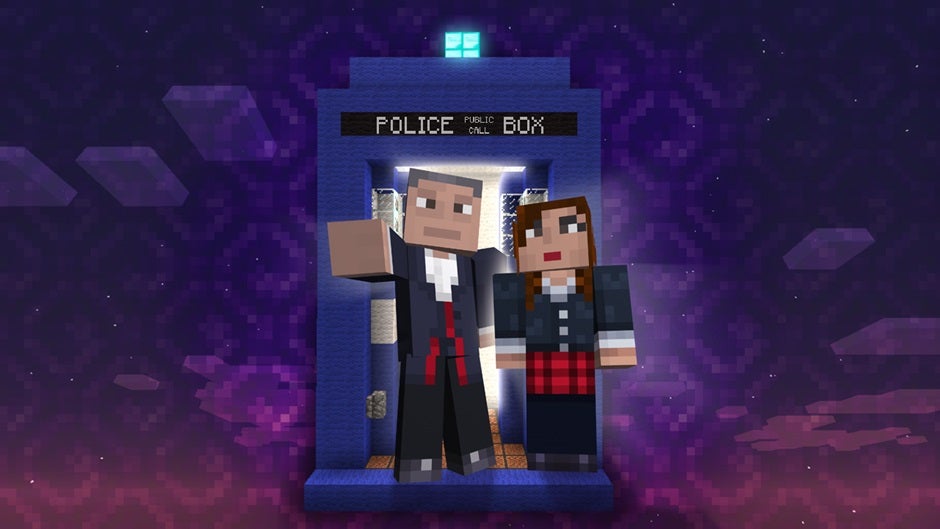 You can even mix and match your companions in crazy AU spinoff versions of the series.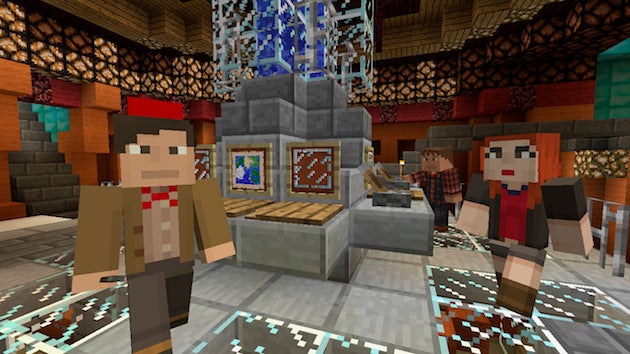 And there are some surprises, too—like Daleks.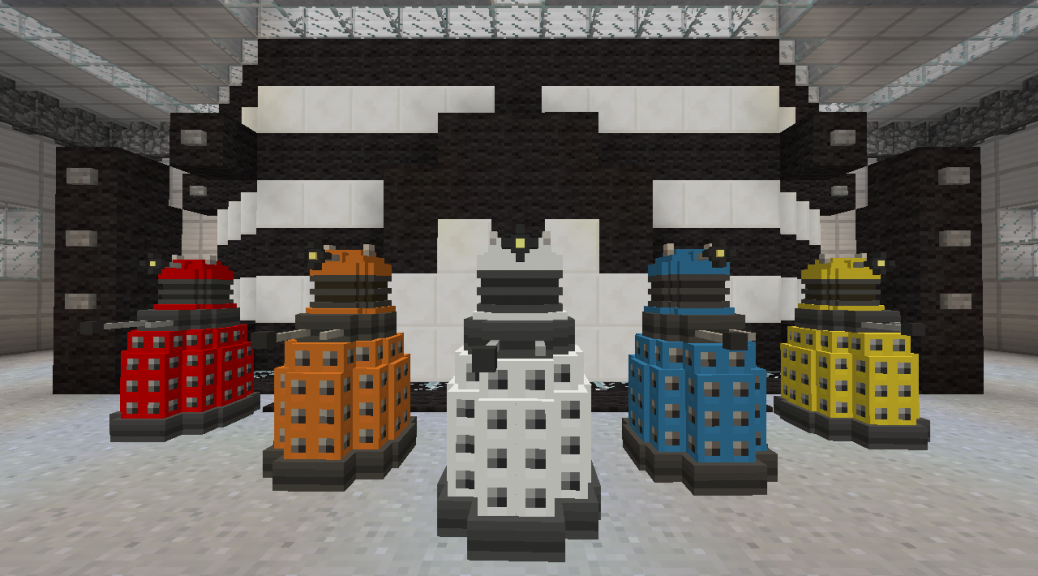 Repeat after me: Excavate! Excavate!
Oh, and then there are these nightmares: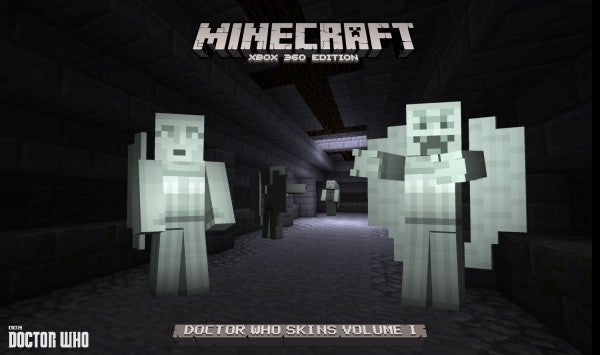 While fanmade Who mods are nothing new, the official versions will be easily available to the game's players worldwide—at least the ones using Xbox 360. Though the game won't be available for the Xbox One, those players will probably be too busy with their new hugely expanded Minecraft universe to lament that they can't explore their new worlds in a Tardis. PC and Playstation players—sorry, guys. At least there are tons of open-source mods to keep you going.
As for those of us with Xbox 360s, we can just enjoy the Minecraft experience Whovian-style, and use the game for its best possible purpose: finally tearing down that wall between Rose and Ten.
Photos via BBC