Mexican police seized a package of bootleg video game cartridges someone was attempting to transport from Guadalajara, Mexico, to Hanover, Maryland.
What was wrong with the games? They were being used to smuggle—wait for it—live spiders.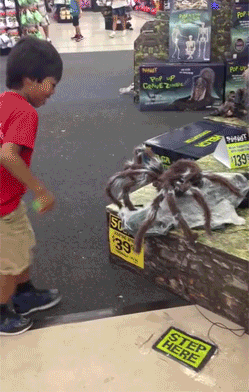 The actual video of the incident is really out of focus, but luckily contains no spiders creeping around.
#AsíLasCosas | Decomisan arañas en cartuchos de videojuegos en Aeropuerto de Guadalajara ► https://t.co/lEVkq6XK1f pic.twitter.com/HfXfGsHDvW

— La Crónica de Hoy (@LaCronicaDeHoy) May 11, 2017
A total of 73 plastic tubes—each containing a live spider—were hidden within 10 cartridges, headed to the U.S. The package was seized because it did not have the proper documentation. 
We have so many questions. First off: Why?