If you saw these in the wild, no one could blame you for running. First off, just look at them: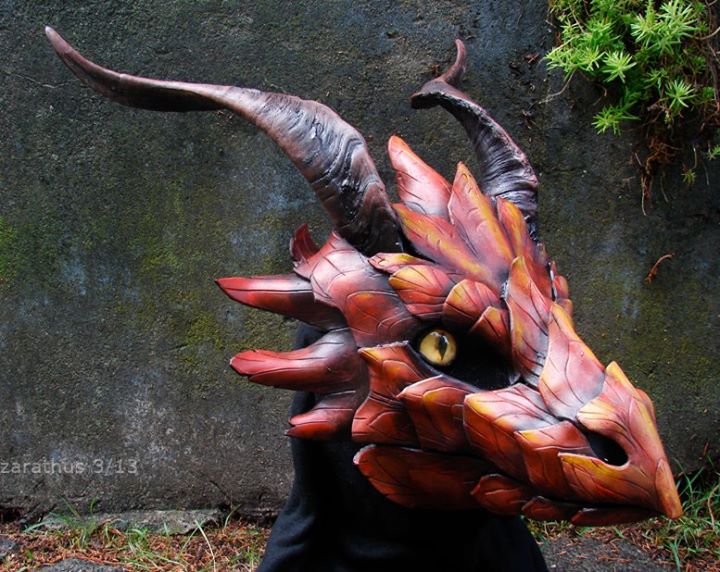 Photo via Facebook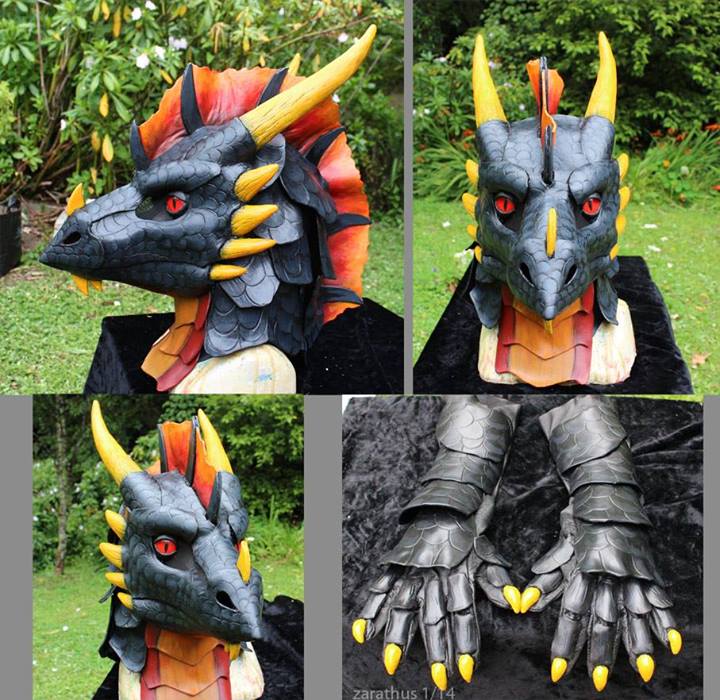 Photo via Facebook
Incredibly, these fearsome creations aren't made of scales and skin, but painstakingly crafted leather and resin. And the creature lurking underneath these amazing headpieces isn't a fire-breather. It's Sarah M., an artist from New Zealand who turns fantastic beasts like Tolkien's Smaug into real-life marvels.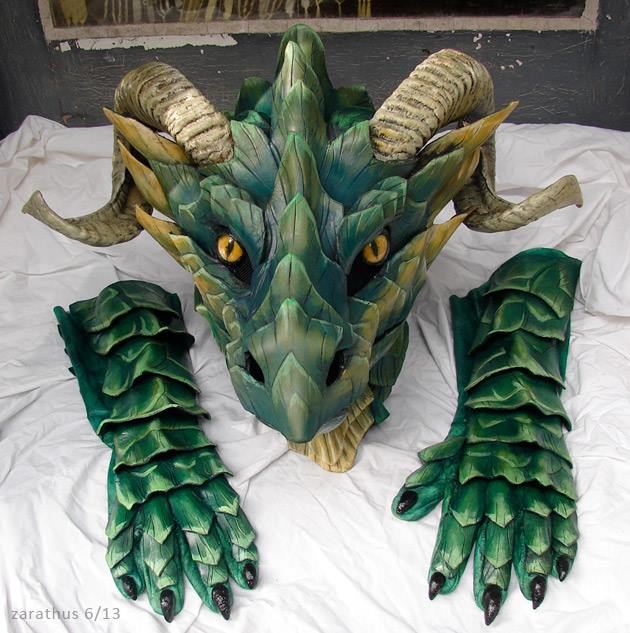 Photo via Facebook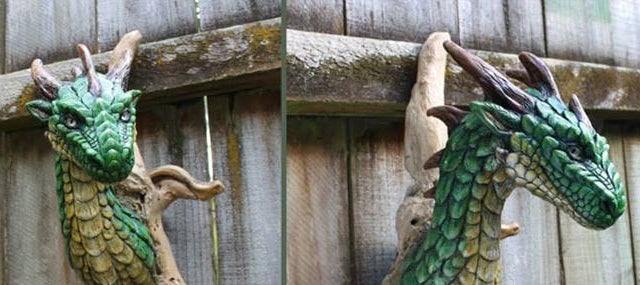 Photo via Facebook
Sarah M., who goes by the names Static Creature on Facebook and zarathus on deviantART, got into her hobby completely by accident.
"I've been drawing all my life, occasionally making sculptures on the side," she tells the Daily Dot.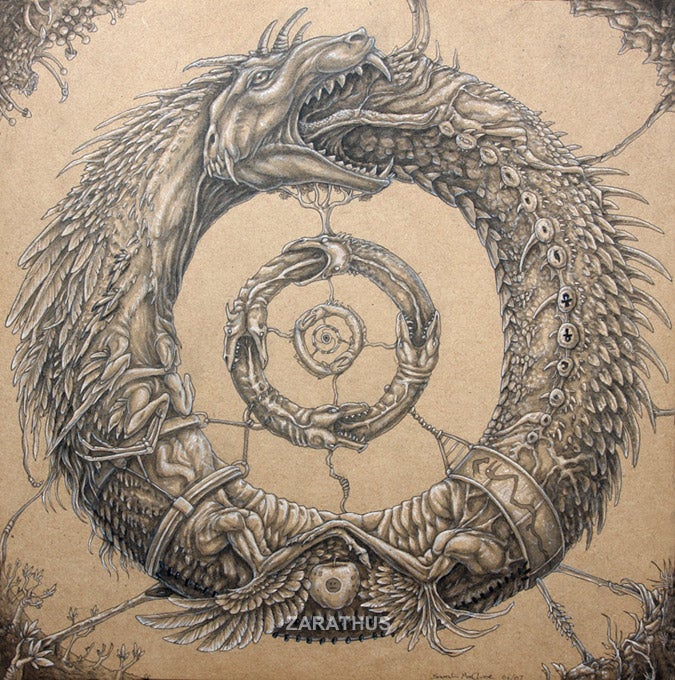 Illustration by zarathus via deviantART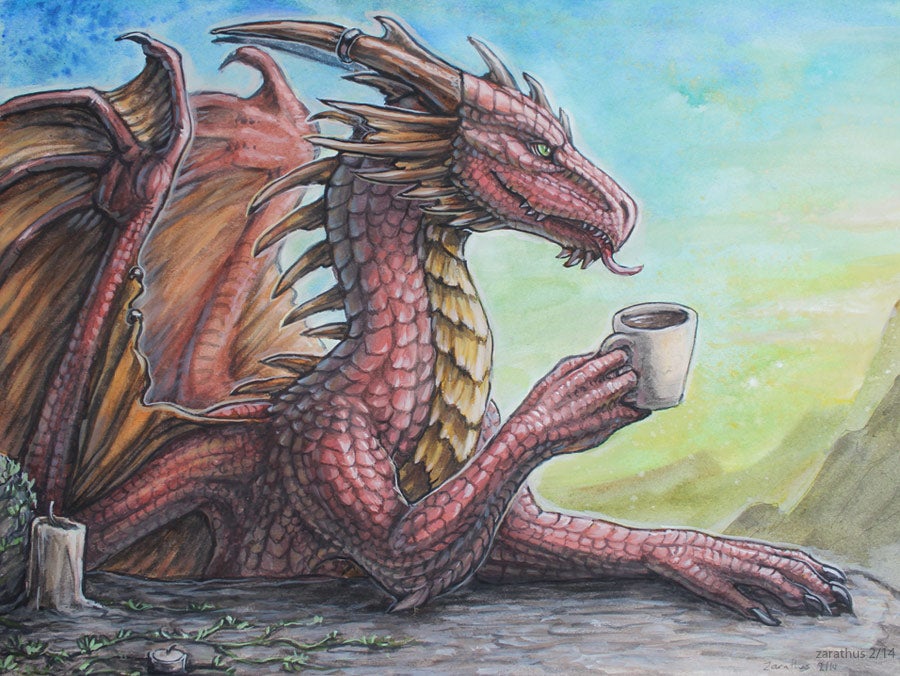 Illustration by zarathus/deviantART
"One day I decided to try extending the sculpting to a mask too, and constructed this paper mache and foam mask."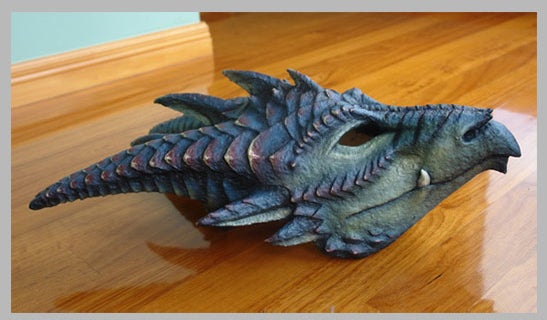 Photo via zarathus/deviantART
For someone who had never made a mask before, Sarah M. says she found the experience epiphanal.
"It felt like such an accomplishment being able to make art that could also be functional in some way. Being able to be worn and brought to life."
From there, she says she began experimenting with different materials to find the perfect mask-making tools.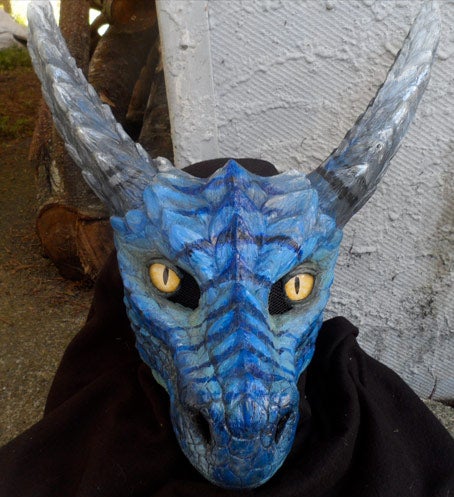 Photo via zarathus/deviantART
Working with latex was OK, but she didn't enjoy the process until she tried leather.  "I was really quite taken with it, the way it can be tooled and shaped… it's such a versatile medium."
After starting out small with various pieces of armor, she says she "eventually found the courage to try making a one-piece leather mask." Would that all of our first-time efforts could turn out looking like this: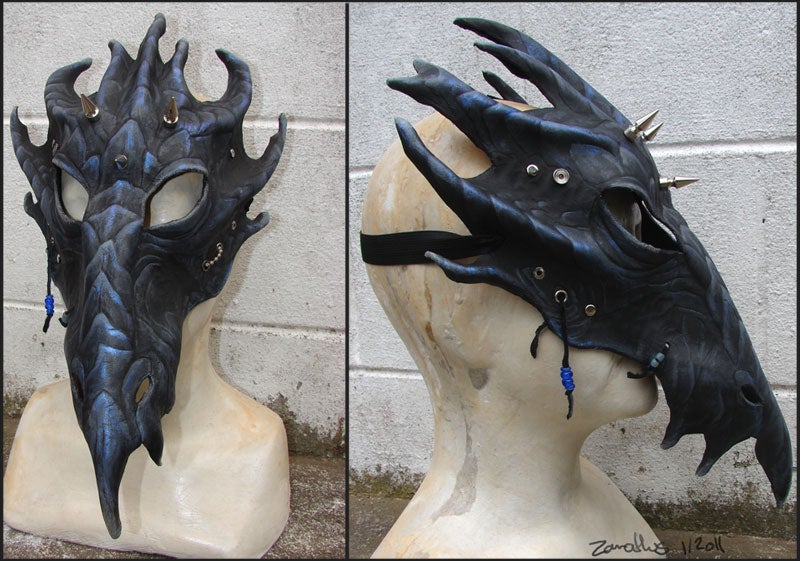 Photo via zarathus/deviantART
After that, Sarah M. says her success has just been a matter of "branching out." 
I kept making them out of more pieces so I could enhance the detail and shapes in the masks. Until finally I got to where I am now with them, making full heads and necks with individual scales tooled into the leather and stitched on. Each mask takes a ridiculously long time.

I think something that I've learned over time is that patience is definitely the key to doing it, and making something worthwhile. I've gone from spending just a few hours on the single piece leather masks, to spending weeks at a time on the ones I am making currently. And I'm always excited about new methods and techniques that I can try out with them to make them better yet.
The results of all that time, detail, and patience are astonishing: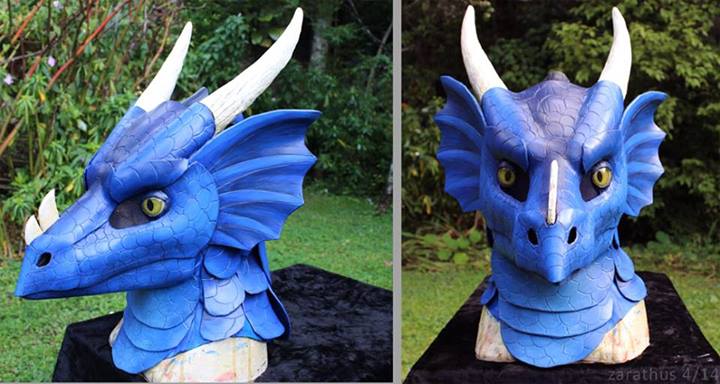 Photo via Facebook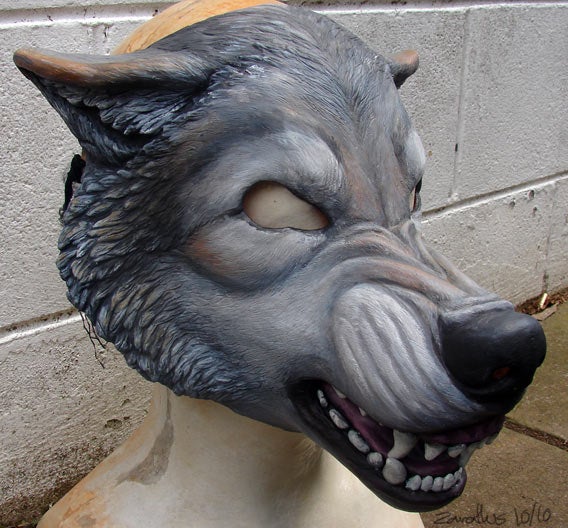 Photo via zarathus/deviantART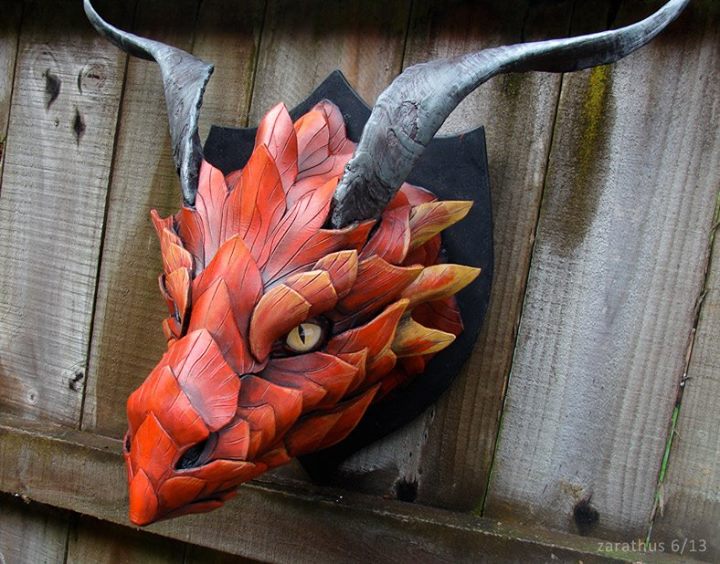 Photo via Facebook
When she's not doing headpieces and bodywear commissions for fans, furries, and cosplayers, Sarah M. still does sculpture: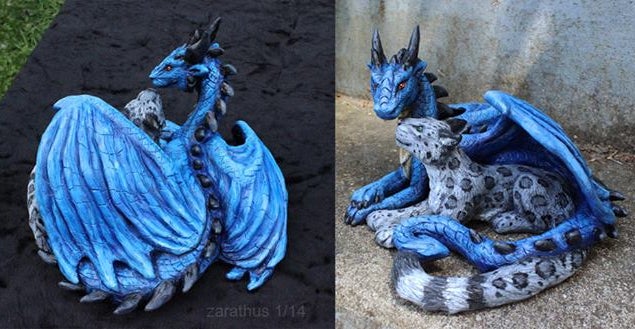 Photo via Facebook
She also does gorgeous sidewalk chalk art in Queensland, New Zealand, and other parts of her native Auckland: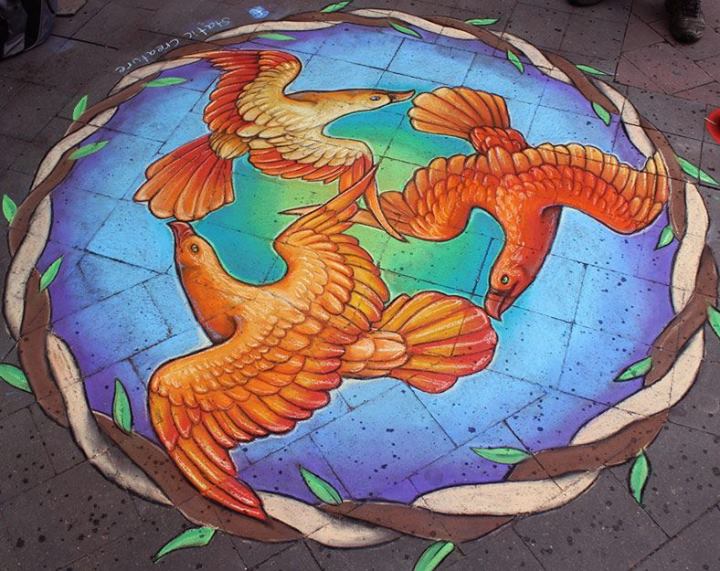 Photo via Facebook
And if all that's not enough, she's now looking to branch out even further, after receiving breathless requests for full dragon suits. 
The idea of doing a full suit "is still very daunting to me," she says, "but I know I can do it, just have to have perseverance really."
We've never seen a real-life dragon before, but if anyone could build a full dragon suit complete with leathery wings, we're betting it's Sarah M.
Follow her on Facebook to commission her work. Or you can just keep tabs on her growing dragon army. 
Photo via Facebook