In a break between movie projects, Joss Whedon is returning to Buffy the Vampire Slayer.
Whedon will write the next arc of the Buffy sequel comics, still going strong after four "seasons." The comics continued the show's story with Season 8 in 2007, written by Whedon and other Buffy alumni like Jane Espensen and Drew Goddard. Whedon left the series in 2011 to direct The Avengers, and it kept on without him. Season 11 arrived in 2016 and 2017, and Whedon will rejoin the comic for season 12.
One of season 12's promo images shows Buffy holding a baby. Could it be hers, or is she just babysitting for Xander and Dawn, who are now officially a couple?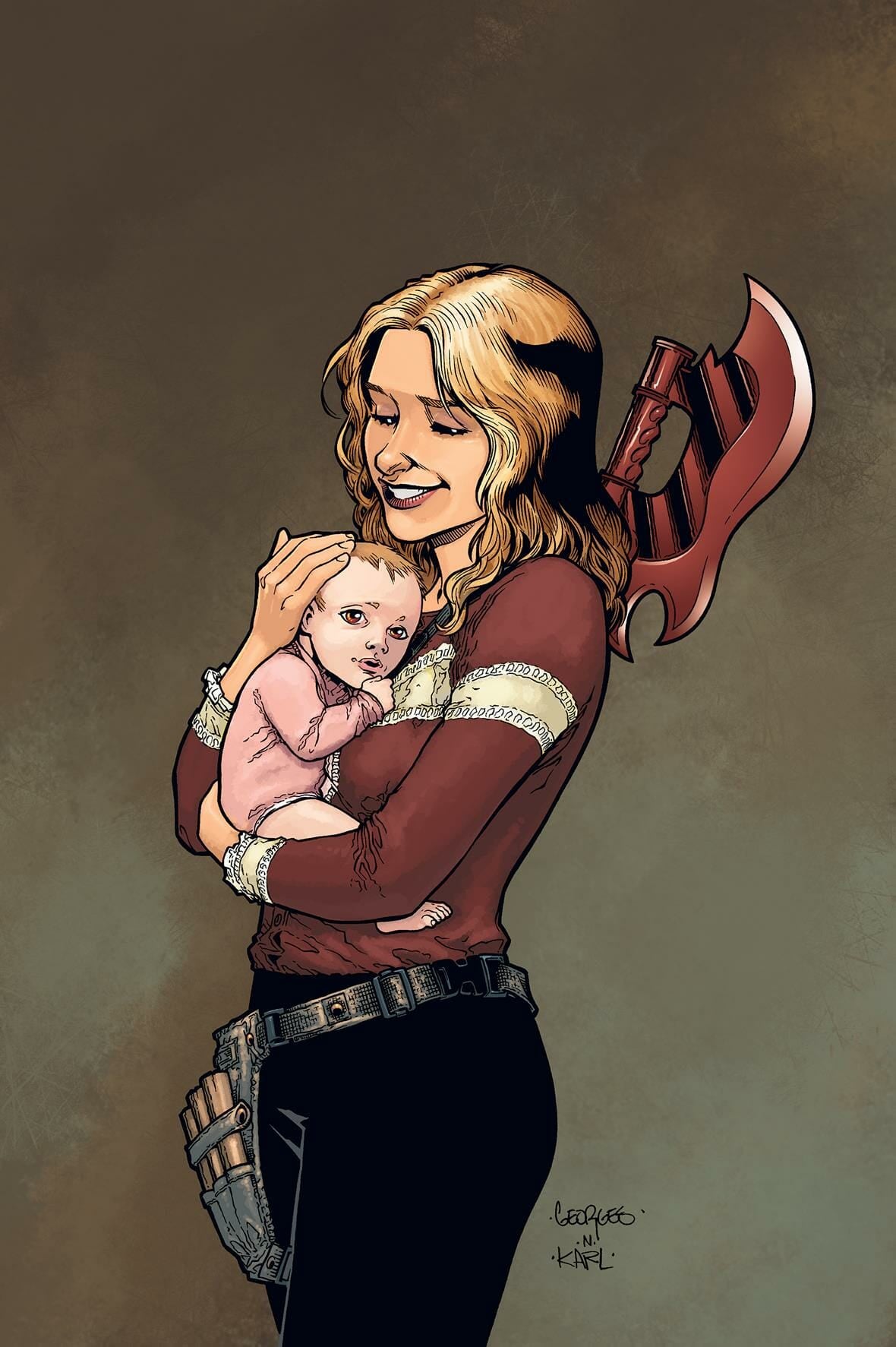 The upcoming story is co-written by Whedon and Christos Gage (another longtime Buffy writer), with artist Georges Jeanty. The familiar Scooby Gang cast are still in action, joined by non-TV characters like the distant-future slayer Melaka Fray. The latest villain is a vampire named Harth, another time-traveling character from the future.
Titled The Reckoning, this storyline will tie into the Angel & Faith comics, with roles for Angel, Faith, Illyria, and the villainous law firm Wolfram and Hart. Published by Dark Horse Comics, season 12 begins in June. It will be the last season, allowing Whedon to wrap up the story a full 26 years after the original movie came out.