Hot Topic is known for pop culture-themed fashion, but recently it announced a collection that is trying to elegantly combine the two. The company has partnered with Disney to create a dark, limited-edition fashion collection inspired by the upcoming feature film Maleficent.
"We instantly loved Maleficent. Its dark and mysterious storyline and the amazing costumes seemed like the perfect inspiration to create the kind of fashion line our customers particularly like," Cindy Levitt, Hot Topic's SVP of merchandising and marketing, told the Daily Dot.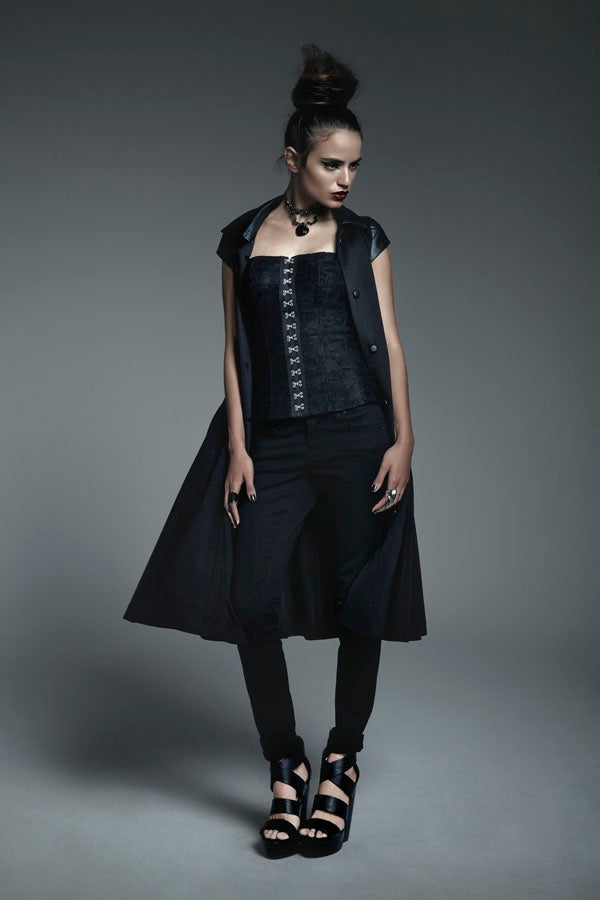 The collection was revealed Friday at Disney Studios in Los Angeles. Unlike their other pop culture apparel, the collection is not too obviously based on the film and avoids plastering imagery on its pieces. Instead it's black silhouettes and details are supposed to recall the mysterious charm of the classic Disney villain. If you're more into lighter, hero-inspired options, the collection has a little of that, too. The collection has two Aurora-inspired pieces: a white Aurora bell-sleeved dress and pink Aurora lace top.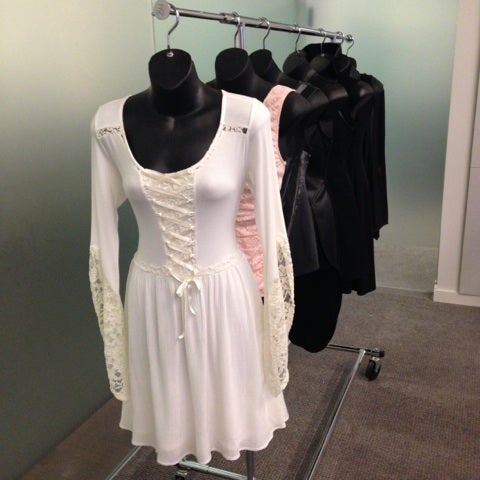 The pieces seem to follow the growing trend in pop culture fashion to go beyond images on t-shirts or dresses, and instead deliver something chic, inspired by their fandom that they can wear. Hot Topic has been one of the few companies trying to make this a reality, partnering with Her Universe for San Diego Comic-Con's first-ever geek couture fashion show in July.
"We've believed for some time that there's an opportunity to elevate 'pop culture fashion' beyond a t-shirt," Levitt said.
The collection will be available exclusively at Hot Topic stores and online in May. Pre-sale begins on HotTopic.com today. Check out the entire Maleficent-inspired collection below!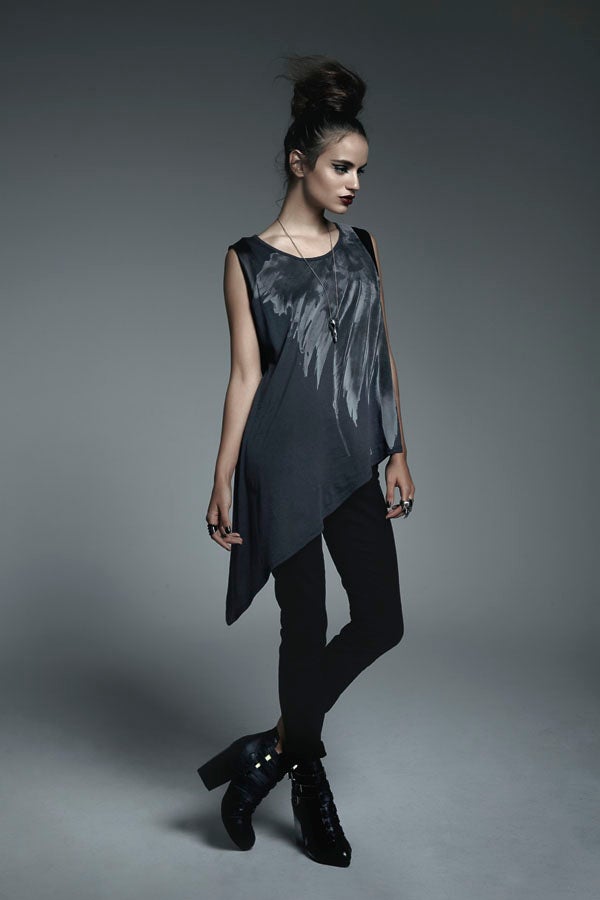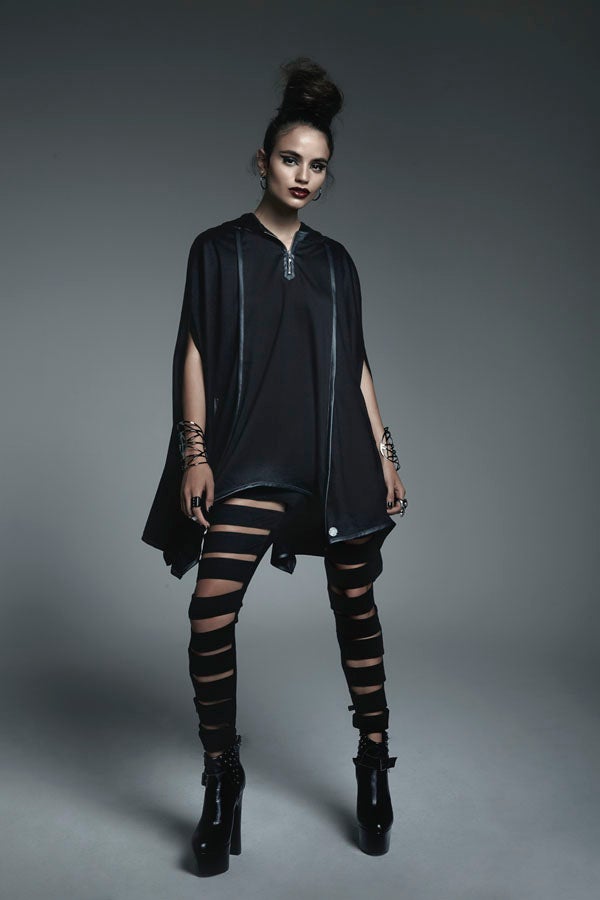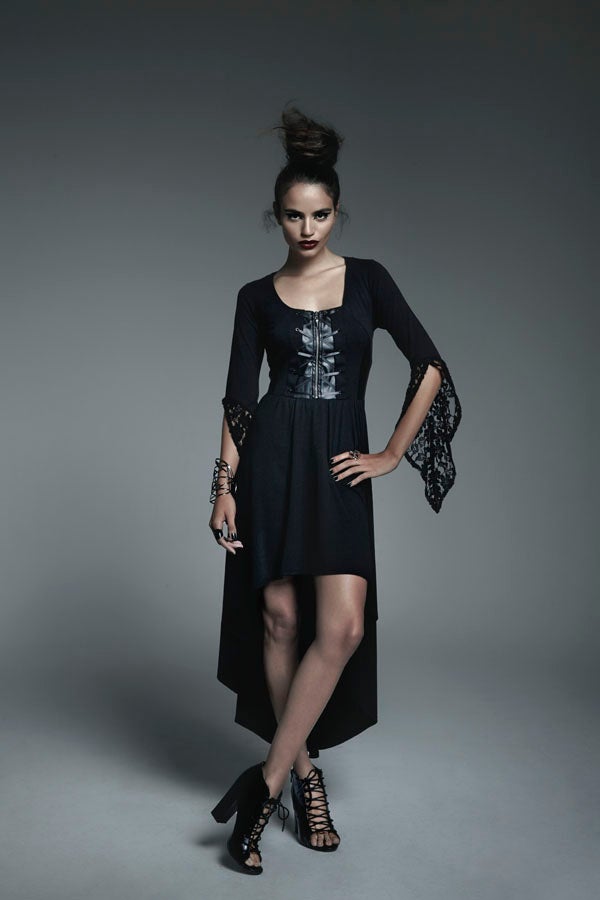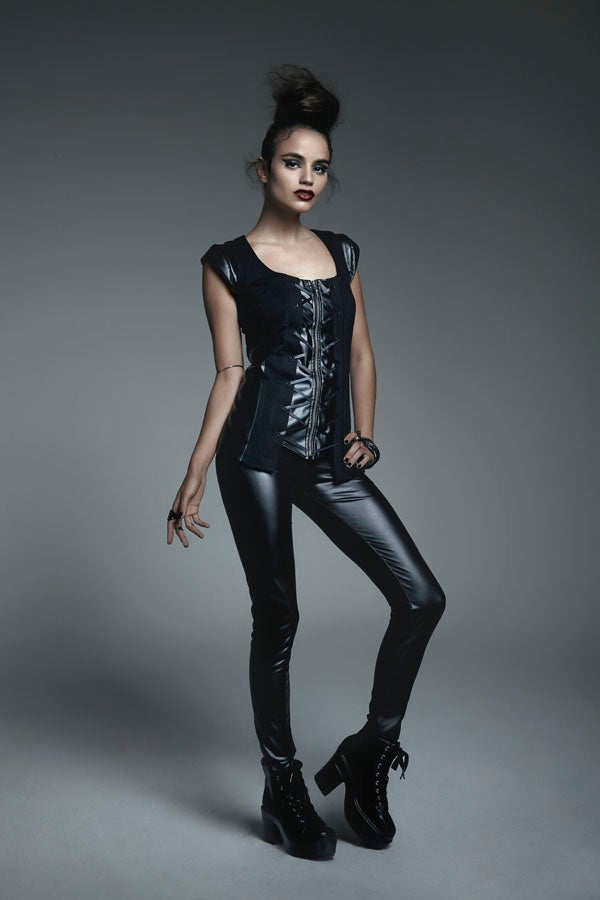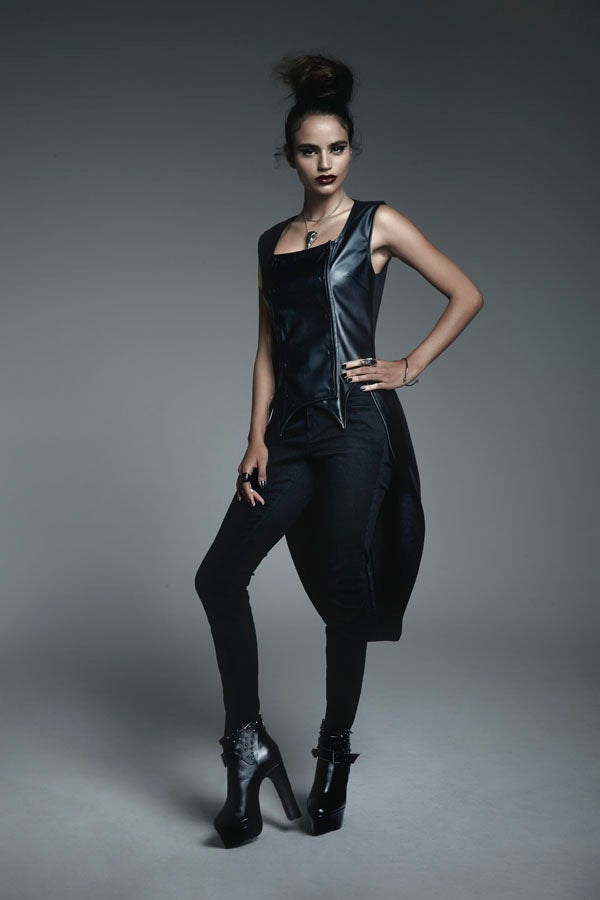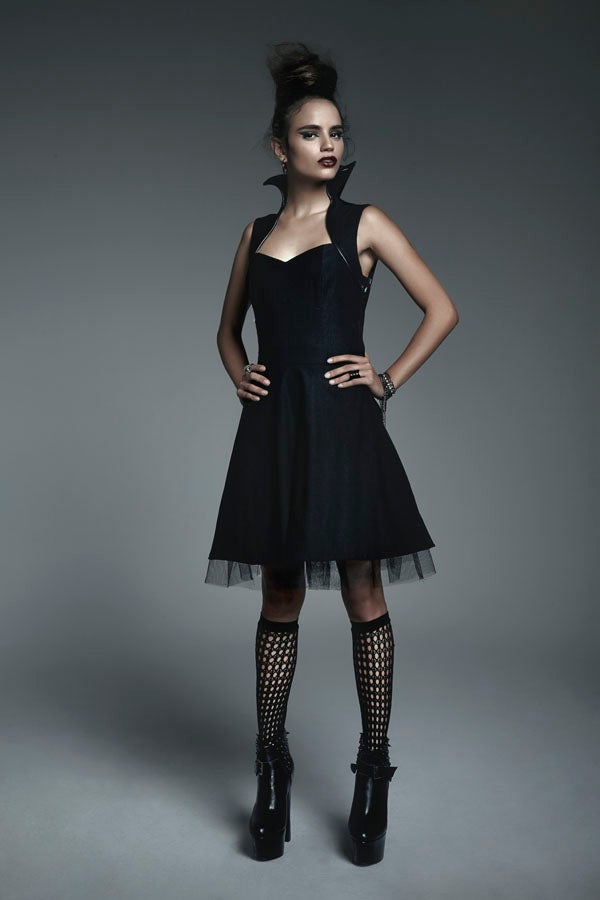 Photos courtesy of Hot Topic