The London Film Festival took pains to disguise the premise of Good Manners, describing it as "unclassifiable" and advising viewers not to read the plot summary. You probably should avoid plot spoilers, but I think it's safe to reveal one key detail: Good Manners is a werewolf movie.
Written and directed by Brazilian filmmakers Juliana Rojas and Marco Dutra, Good Manners is refreshingly unusual. Almost all of the main characters are women living in Sao Paolo, in a genre-defying story that incorporates romance, comedy, extreme gore, music, and subtle social commentary. "Fairytale" is perhaps the best descriptor, not just because of its colorfully stylized backdrops, but because it feels like a contemporary update of some ancient legend.
Clara (Isabél Zuaa) gets a job as a live-in nanny for Ana (Marjorie Estiano), a pregnant woman who lives alone in a luxury apartment. While Clara is quiet and reserved, Ana is confident and glamorous, with a mysterious past. She's rich but unemployed, unmarried, and apparently friendless. Clara becomes her surrogate family and as their relationship deepens, she begins to notice strange quirks in Ana's behavior. Ana craves meat and develops a sleep disorder, wandering around the city at night. There's definitely something weird about this pregnancy.
Changeability is one of this film's greatest strengths. It opens with a relatively predictable horror scenario, with Clara isolated in a house with her enigmatic new boss. She really needs the money, and the boundaries between servant and employer begin to blur. She's there to look after Ana, but Ana also wants her to be a friend. There's plenty of tension and morbid humor within this unbalanced relationship, but we gradually realize that Ana is vulnerable in her own way. She's not the villain, and like so many great monster movies, the "monster" is actually a victim of circumstance.
Good Manners understands something that most films—Hollywood and otherwise—just can't manage. It observes how women's lives can intersect without the involvement of men, in a perfectly organic and realistic way. In fact, if a man showed up in this world of pregnancy, motherhood, and "women's work," he'd probably feel like an interloper. Good Manners doesn't proclaim a feminist message or advertise itself as a film About Women—it simply is.
Pregnancy is already scary at the best of times. What if something goes wrong? What if we do something wrong? Horror movies take those fears and amplify them with demon babies (Rosemary's Baby), body horror (Alien), and monstrous childbirth scenes. Good Manners focuses more on the pregnancy itself, with an almost Victorian gothic view of Ana's behavior. Her most worrying symptom is insatiable hunger, something that women typically aren't allowed to express.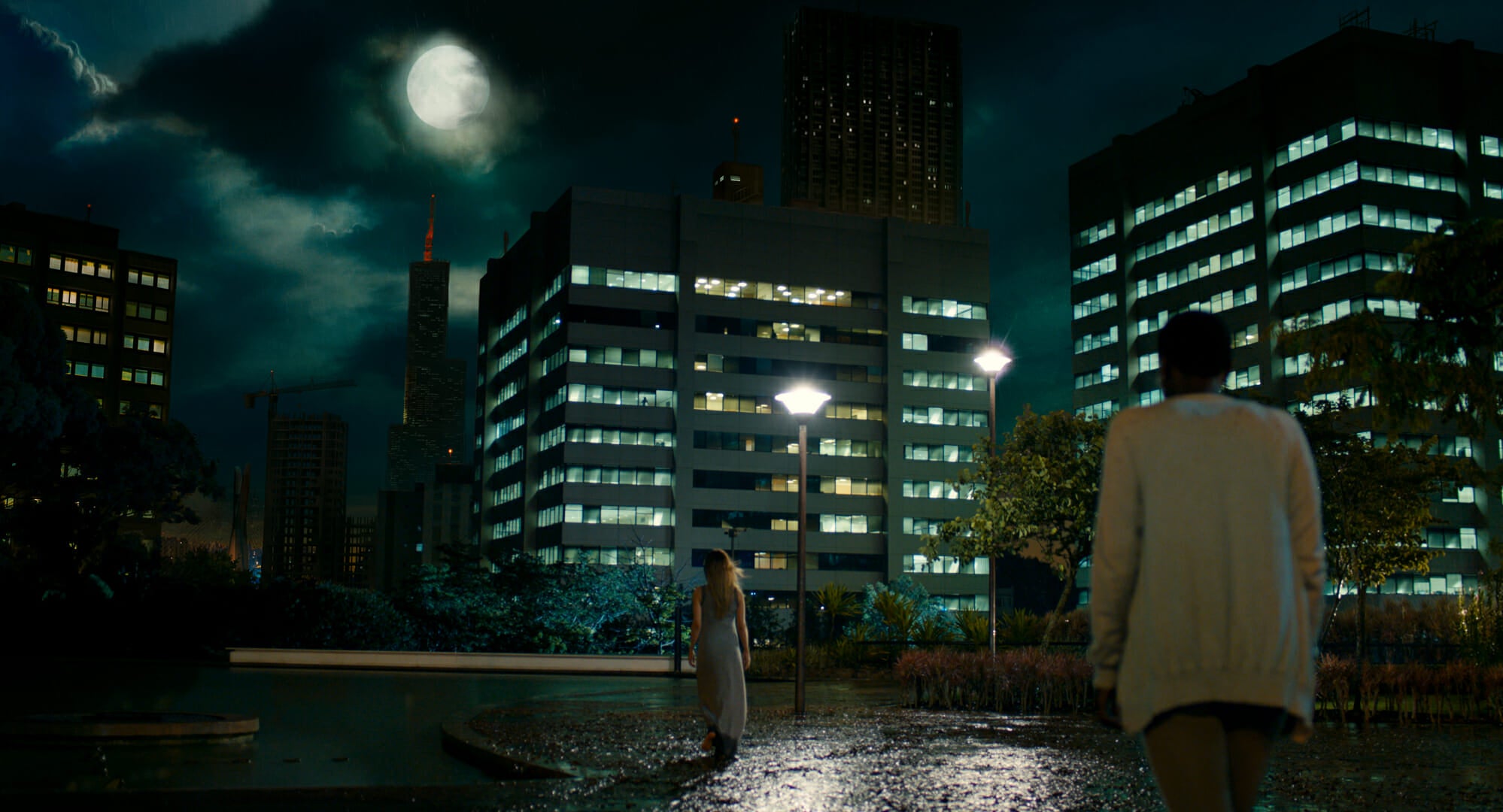 Without going into spoilers for the second half, Good Manners suffers from some editing issues. While it's visually luscious, imaginative, and offers engaging performances from its two leads, it's also a little too long. The story is broken up into two halves that could almost be their own separate movies, resulting in a 135-minute runtime. The length isn't a dealbreaker, but they should probably have cut it down.
Length aside, Good Manners is unique addition to an often formulaic genre. It's tense and genre-savvy enough to please die-hard horror fans, while also functioning as a sensitive drama in its own right.
Good Manners is getting a limited U.S. release in theaters in August 2018.