George R.R. Martin is venturing into a new world that many of his readers have never seen him go down before: children's literature.
The Ice Dragon was originally published in 1980, but it's getting re-released on Oct. 21 with a brand-new cover by artist Luis Royo. Martin, blogging about The Ice Dragon in June, said that it's "an illustrated and edited version of a short story that I wrote back in the '70s."
Tor, which is publishing the book through Tor Teen, released the final cover Friday and depicts a girl riding on the back of a massive ice dragon.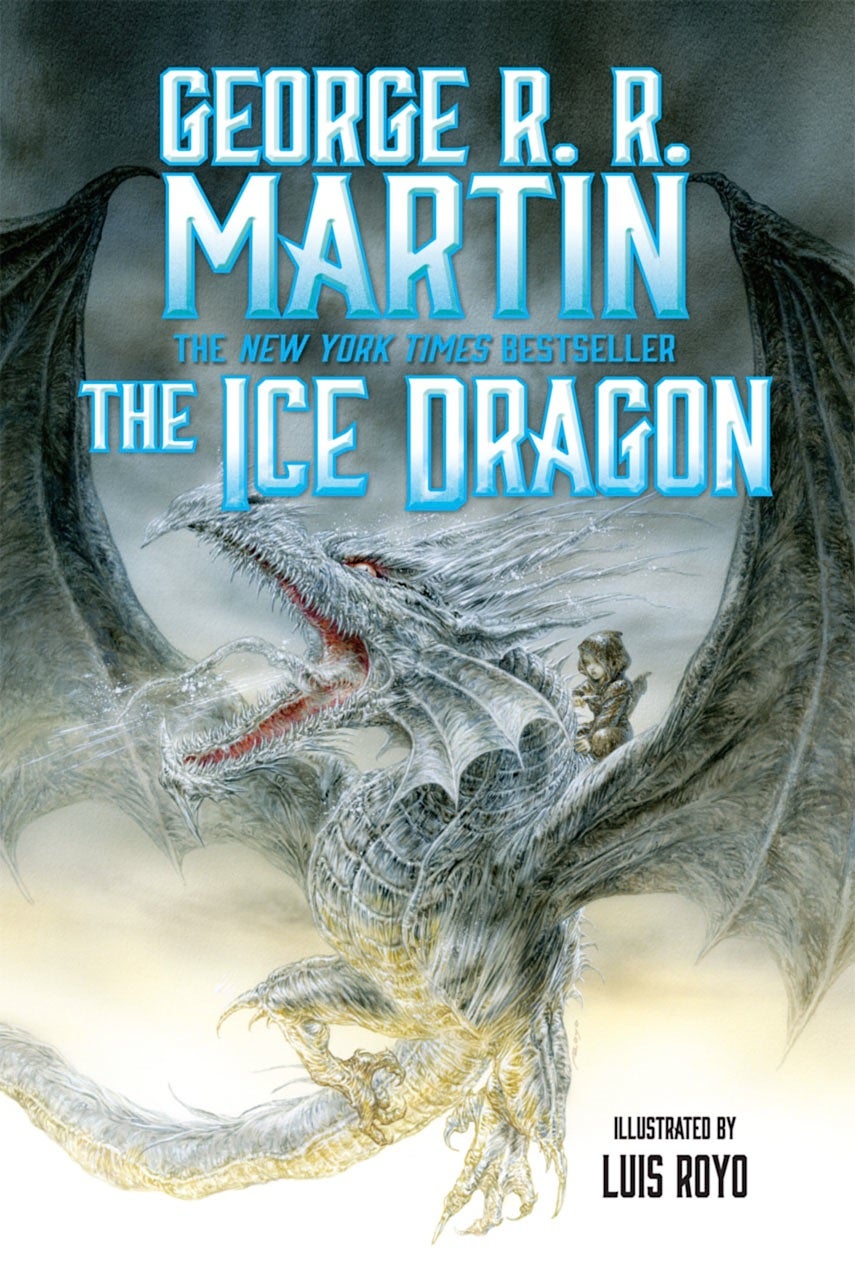 Photo via Tor
For Game of Thrones and A Song of Ice and Fire fans dying for any new information about the worlds of Westeros and Essos, it takes place in the same universe as the books as well as in our world, although if you've never picked up a book, it won't spoil anything from it. Nor, as many will likely wonder, will it feature any of the more violent and graphic aspects of the books.
Despite having been published years before A Game of Thrones, The Ice Dragon is a bedtime story that Jon Snow recalled Old Nan telling him and the Stark children when they were younger, and it's unclear whether ice dragons actually existed in Westeros or whether they're just the subject of fairy tales.
And what a fairy tale this will be. There's only a small description about the book, but it's plenty to keep fans, both young and old, intrigued.
Adara liked the winter best of all, for when the world grew cold the ice dragon came. The ice dragon was a creature of legend and fear, for no man had ever tamed one. When it flew overhead, it left in its wake desolate cold and frozen land. But Adara was not afraid. For Adara was a winter child, born during the worst freeze that anyone, even the Old Ones, could remember.

Adara could not remember the first time she had seen the ice dragon. It seemed that it had always been in her life, glimpsed from afar as she played in the frigid snow long after the other children had fled the cold. In her fourth year she touched it, and in her fifth year she rode upon its broad, chilled back for the first time. Then, in her seventh year, on a calm summer day, fiery dragons from the North swooped down upon the peaceful farm that was Adara's home. And only a winter child—and the ice dragon who loved her—could save her world from utter destruction.
October's already going to be a big month for Martin. The World of Ice & Fire, which will expand on the vast history of Westeros, comes out on Oct. 28.
H/T The Mary Sue | Photo via Tor