Between re-releasing a children's book, writing the next A Song of Ice and Fire novel, and having his novels turned into a successful HBO series, you might start thinking everything comes easy to Game of Thrones author George R.R. Martin—even though it's taking awhile for him to finish The Winds of Winter.
However, if you thought Martin didn't have any problems putting himself in the mindset of all the characters featured in his work, you'd be wrong. During a group media interview at San Diego Comic-Con, Martin admitted Bran Stark has always been the hardest character for him to write:
He's the youngest of the viewpoint characters and when you're writing from the viewpoint of an eight-year-old or nine-year-old or 10-year-old boy, you have to kind of put yourself in a different mindset and say 'OK, this is what's going on but how would he understand it?' Also, he's the character that's most deeply involved in magic and in fantasy, magic is tricky to write. Magic can easily overwhelm your story if you handle it wrong, so writing the Bran chapters is always a challenge for me. It goes a little more slowly than some of the other chapters.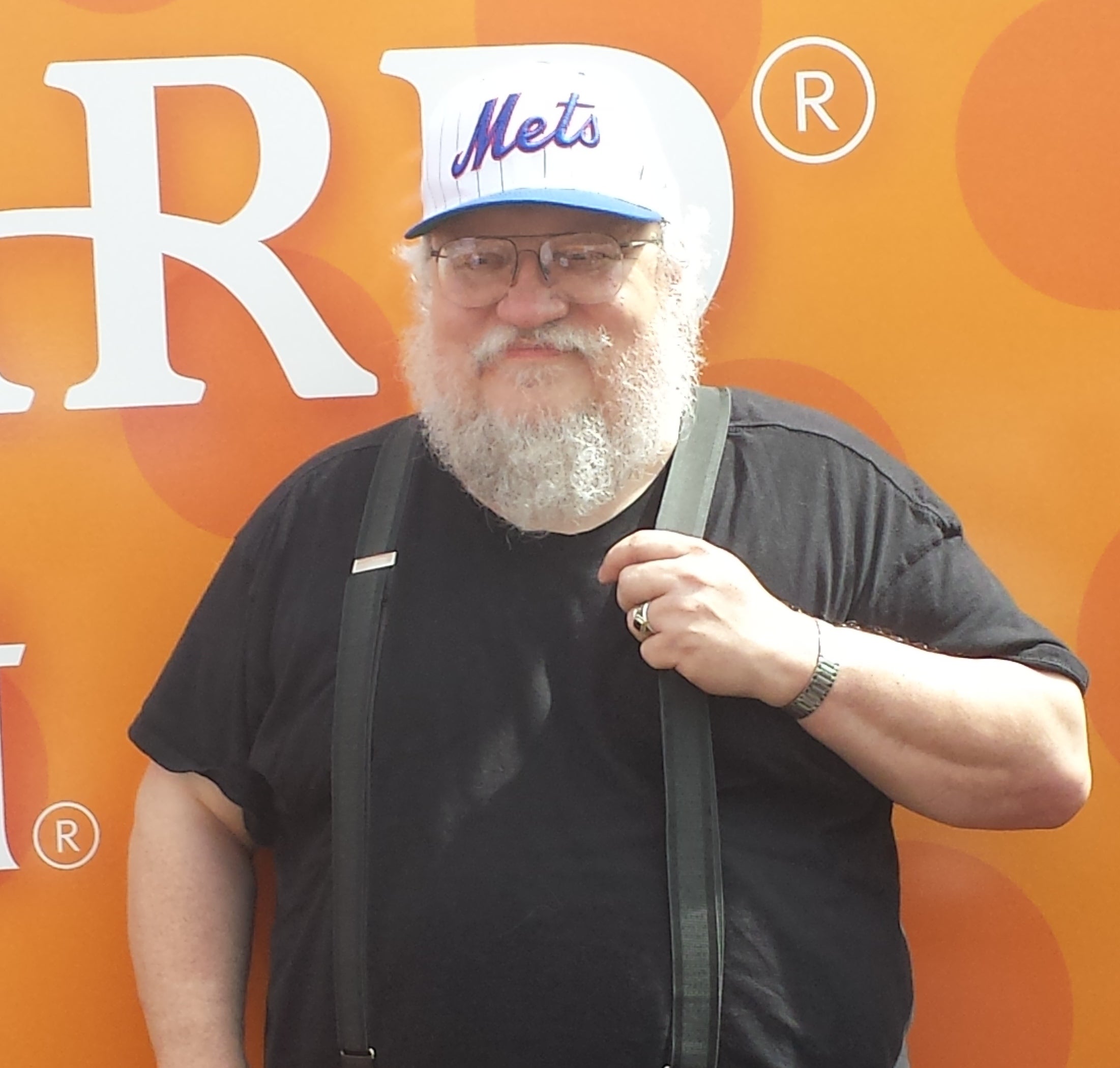 As co-executive producer of the show, he's not surprised by some of the departures from his novels, whether they're trivial or large. Martin said he knows what's coming and knows for six months or more about any changes by the time they're actually on TV.
One specific departure from the books—the appearance of Lady Stoneheart—was brought up by a fan who showed up for an open Q&A with the author before he stepped aside to address the media. The massive crowd was part of Martin's appearance at the Courtyard by Marriott's Superhero HQ, where, between discussing Game of Thrones and In the House of the Worm on panels, he found the time to make some cosplayers dreams come true by crowning a king and queen of cosplay. If you're going to win a contest, who better to crown you than Martin? Though it might mean your reign will be a bit bumpy!
The fan wanted to know if Lady Stoneheart will appear in the TV show. Martin would only say fans have to ask producers David Benioff and Dan Weiss that question.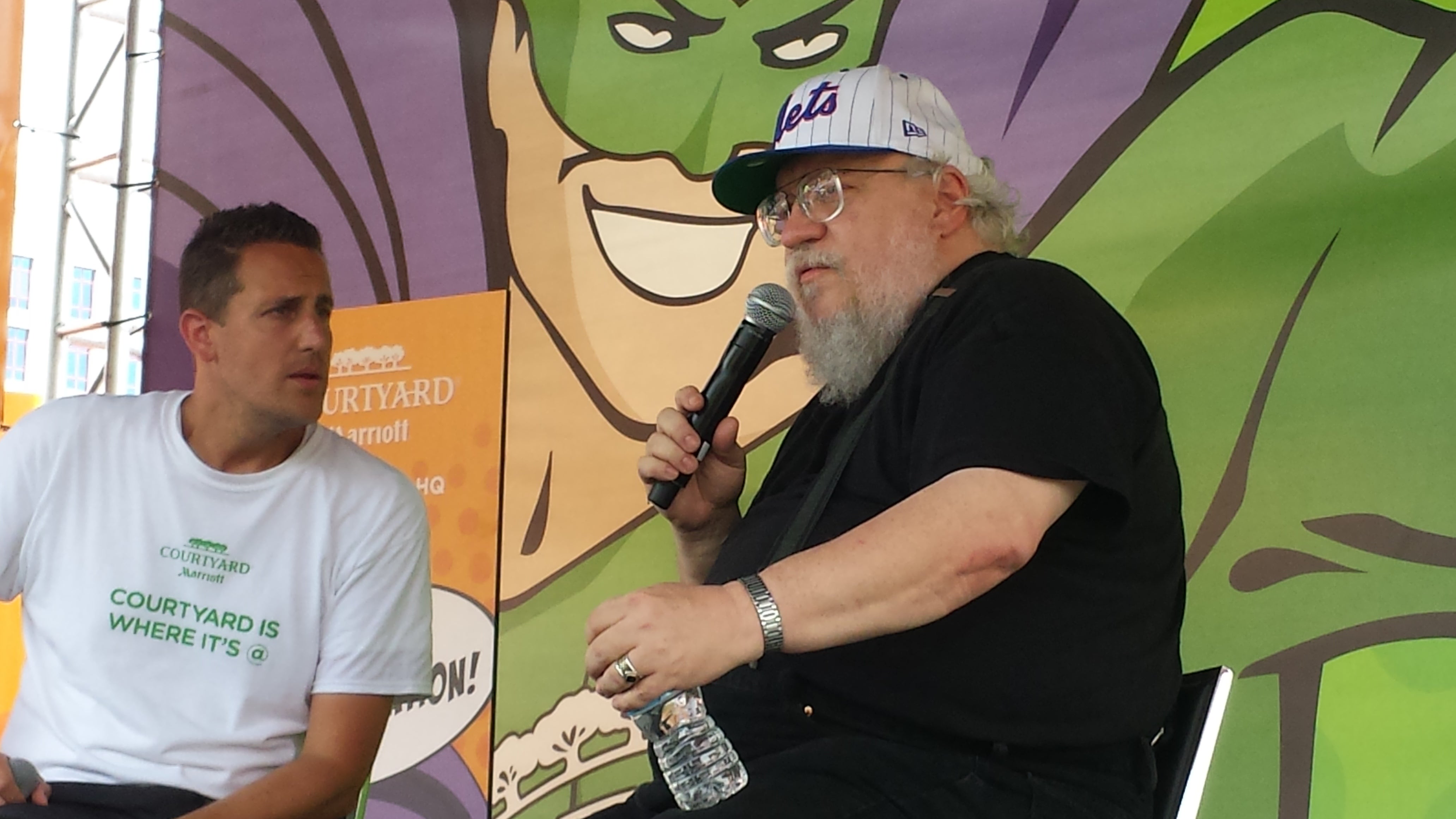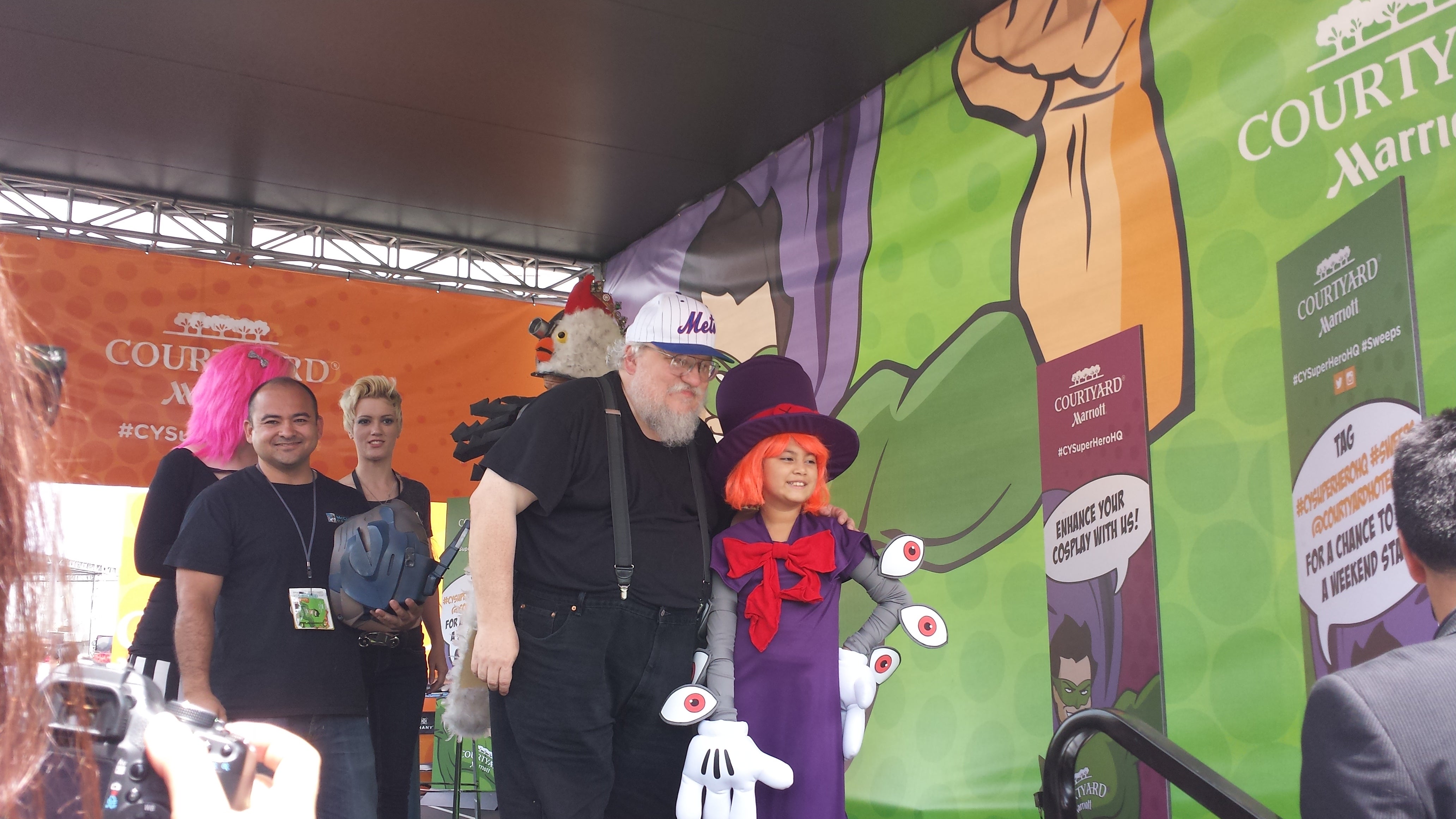 After the Q&A, Martin admitted to media that seeing such enthusiasm for Game of Thrones is still pretty overwhelming for him, even though he's seen this reaction around the world.
"A couple of weeks ago I was in France," he said. "Dijon, France, not even in Paris but in Dijon in Burgundy, and we had 3,000 people sign up for a book signing, some of them standing in line for a day and a night to make sure they got in. So everywhere I go in the world, Game of Thrones is there. We have the Queen coming by to visit the Iron Throne. Comic-Con is the ultimate example of that. There are so many people here, so much enthusiasm. It's wild."
Martin is gratified by the international interest the show has received. He believes Game of Thrones appeals abroad more than other HBO series because of its setting.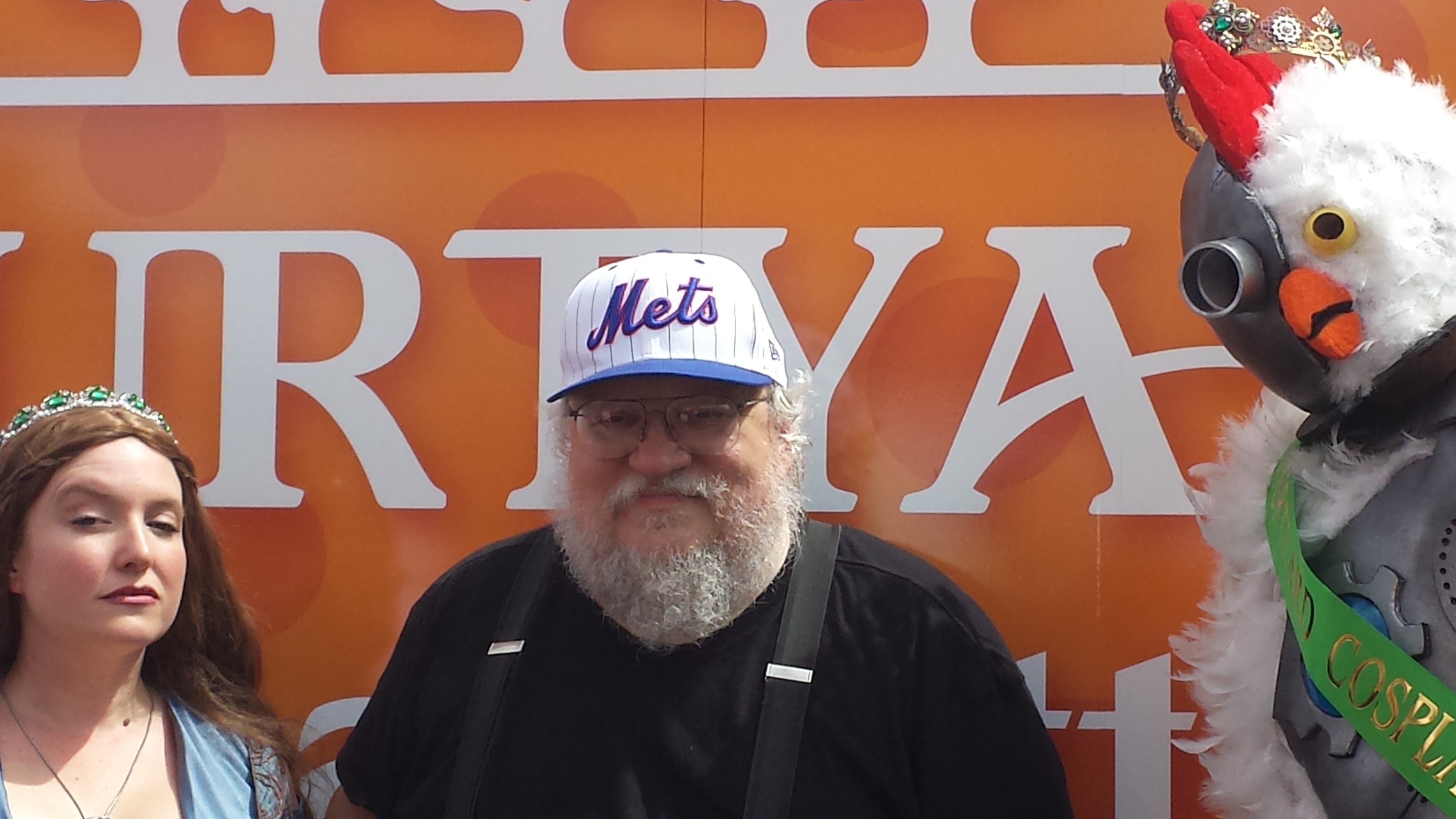 "There's a universality to the Middle Ages setting that doesn't apply to some of the most specifically American shows like The Sopranos, which is about a guy from New Jersey," he said. "I am a guy from New Jersey and I love The Sopranos but if you're in Croatia or Singapore or Korea, that doesn't necessarily speak to you the way Westeros will because virtually every society around the globe has been through a medieval period where they had castles and warriors with swords and some version of knighthood or a warrior caste and all that.
Of course, with so many fans eager to see Martin, it makes it hard for him to see what's going on at conventions without being recognized. Martin, who calls himself an old comic book geek, said there were a few comic book panels he would have liked to sneak into, but he's become too recognizable.
"If I walked in and sat in back it would ruin the panel," he said. "Everyone sitting around would pay attention to me instead of the stage."
He's considered wearing a mask to walk around incognito like some celebrities do, but said masks are so hot he doesn't know how cosplayers do it without fainting. He did, however, pack a costume from when he rode in Mardi Gras for a few years.
"Every year, when you ride on Mardi Gras, they give you a costume and I have a few of those so I brought one of my Mardi Gras costumes," he explained. "But I never had the chance to put it on!" 
So next time you're at Comic-Con, if you see someone wandering around in a Mardi Gras mask, take note. It just might be Martin.
Photos by Lisa Granshaw