The fight for the Iron Throne in Game of Thrones rages on as the seventh season approaches, and Funko is releasing even more players into the arena.
Funko announced Wednesday it would be adding even more Game of Thrones Pop Figures to its collection, which includes a mix of old and new characters.
After his resurrection and victory in the Battle of the Bastards last season, Jon Snow—no longer wearing the black uniform of the Night's Watch—is back. He's more battle worn than we've seen him before, but this time he finally has proper Stark clothing as he takes up the mantle of King in the North. (A miniature keychain version of Jon's new look will debut in July.)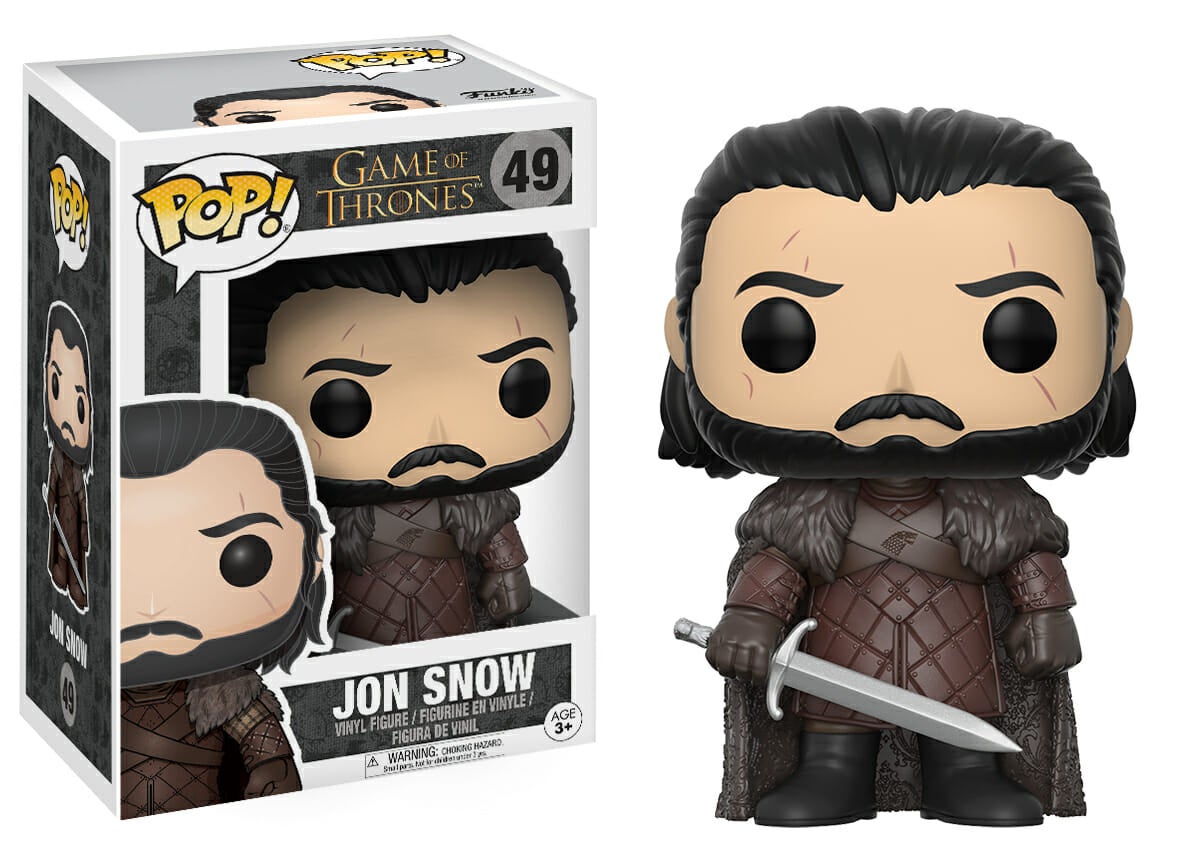 Tyrion Lannister is scruffier than we've seen him previously, and although he doesn't have his new Hand of the Queen pin on him, he's got plenty of wine by his side. Meanwhile, Cersei Lannister, the new Queen of the Seven Kingdoms, is in full regal attire and prepared to handle the threats that surround King's Landing.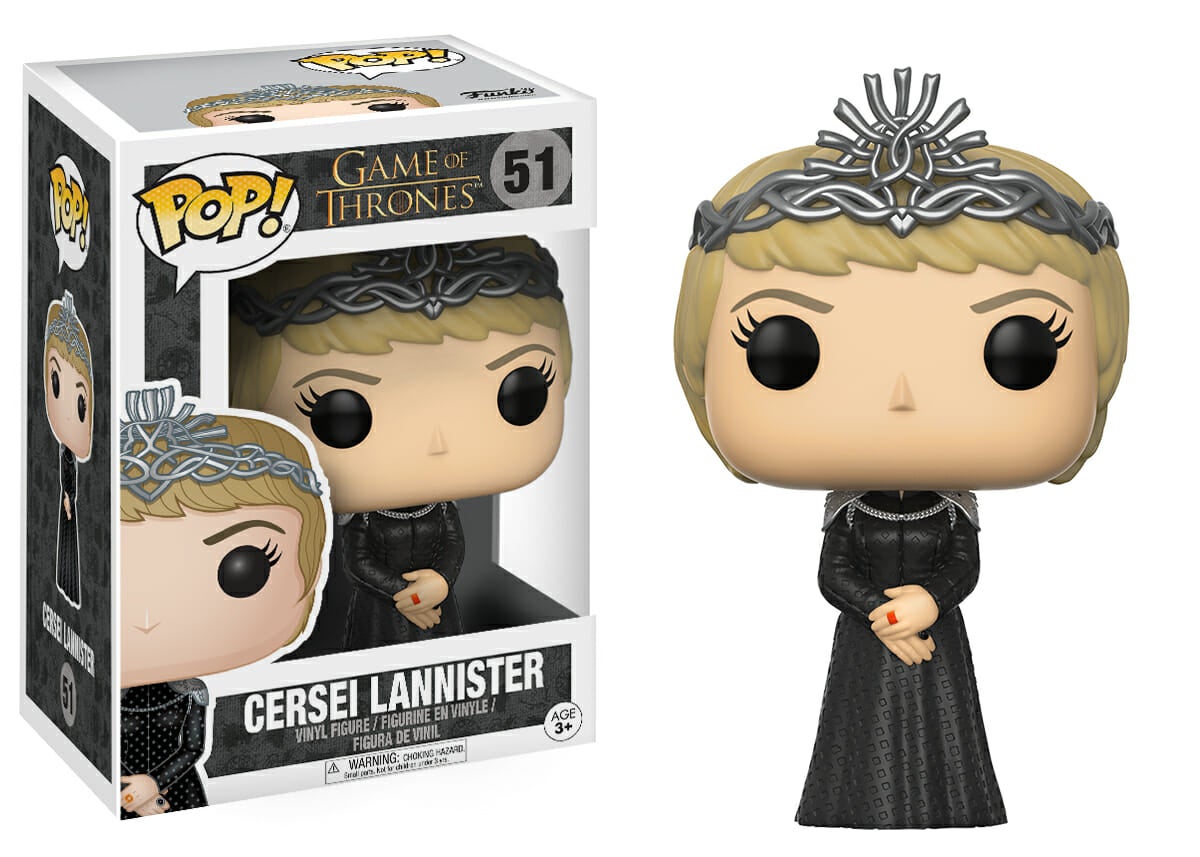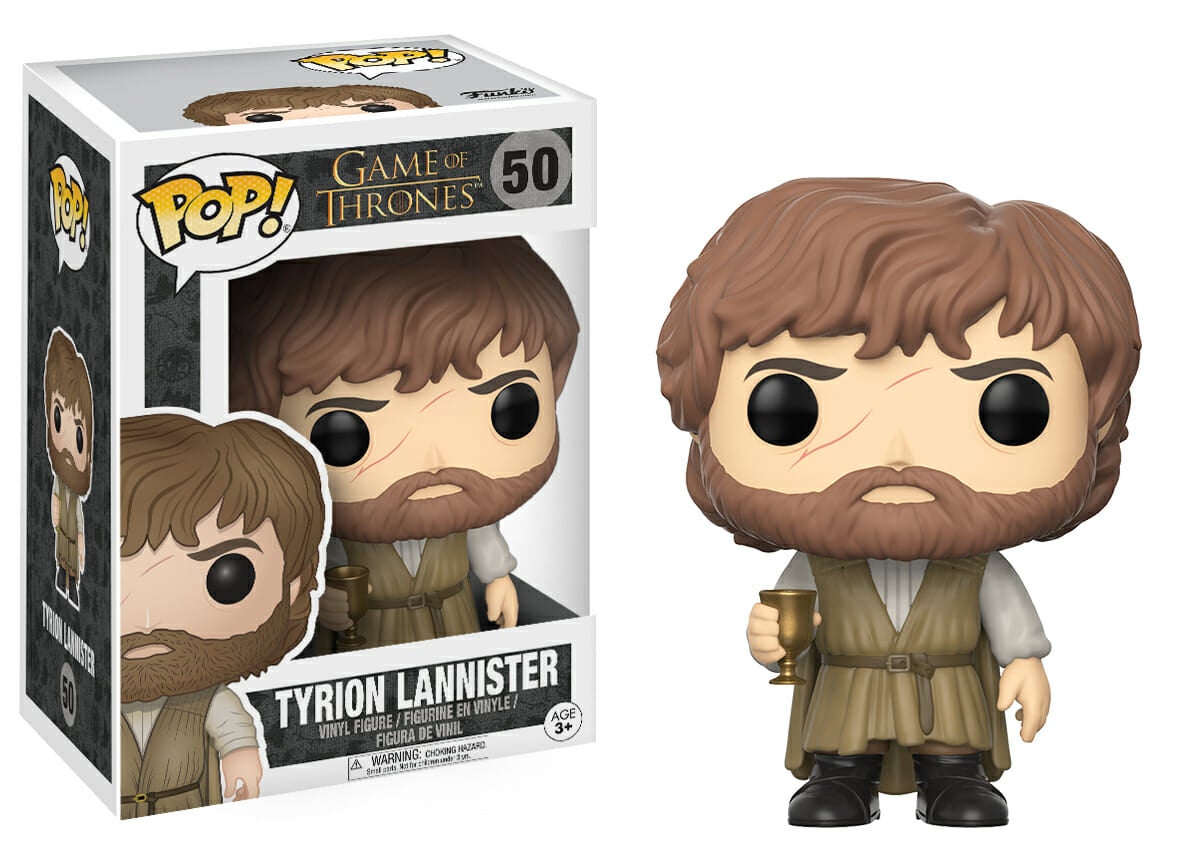 For the first time, Funko is releasing Funko Pop Figures of Bran Stark, Tormund Giantsbane, and the giant Wun Wun. Bran's haircut puts the character's look around season 6, while Tormund's is likely around Battle of the Bastards. An arrow-filled Wun Wun stands at six inches and already brings back memories of one of Game of Thrones' sadder deaths, although Funko has yet to render the saddest one of all, Shireen Baratheon, into another figure.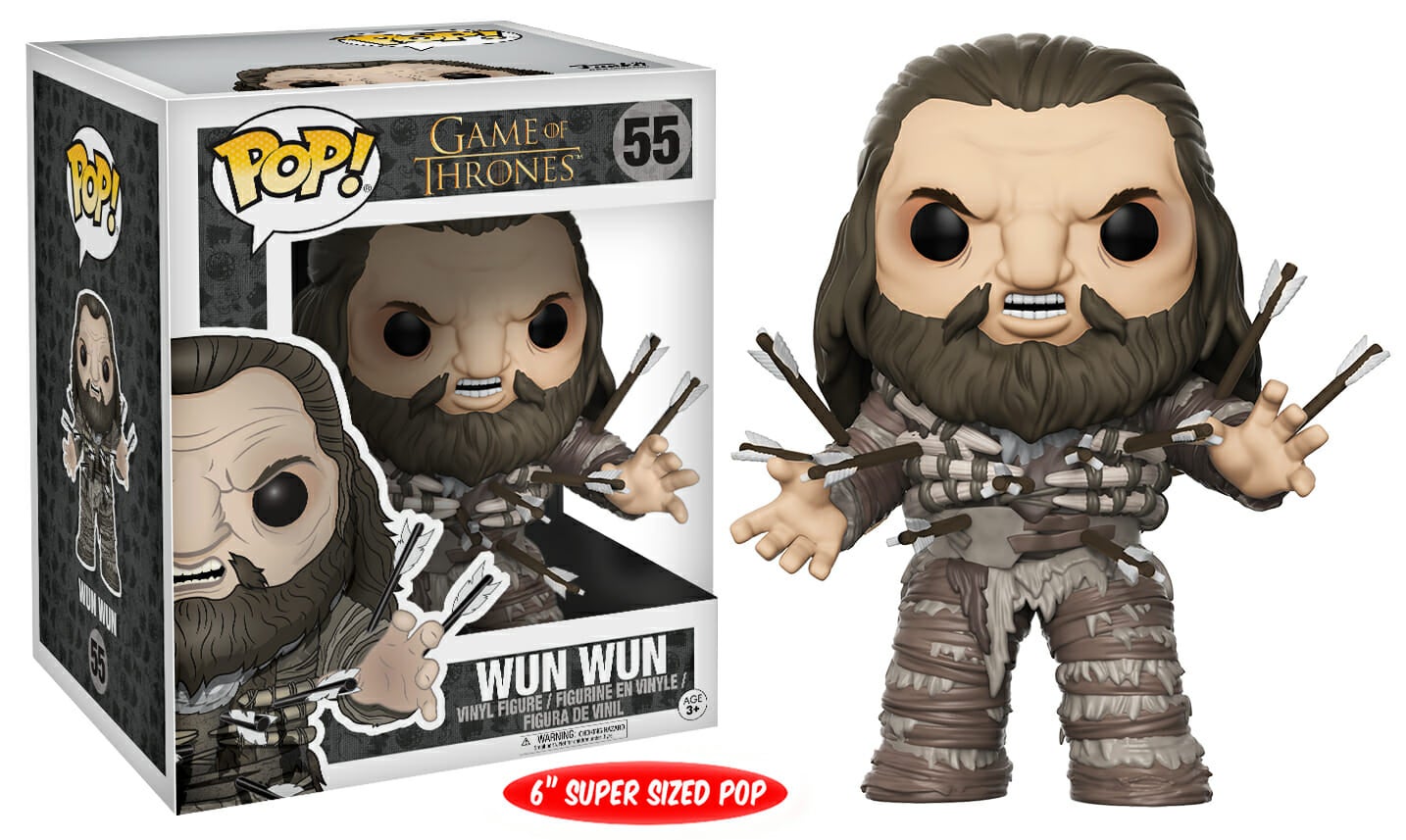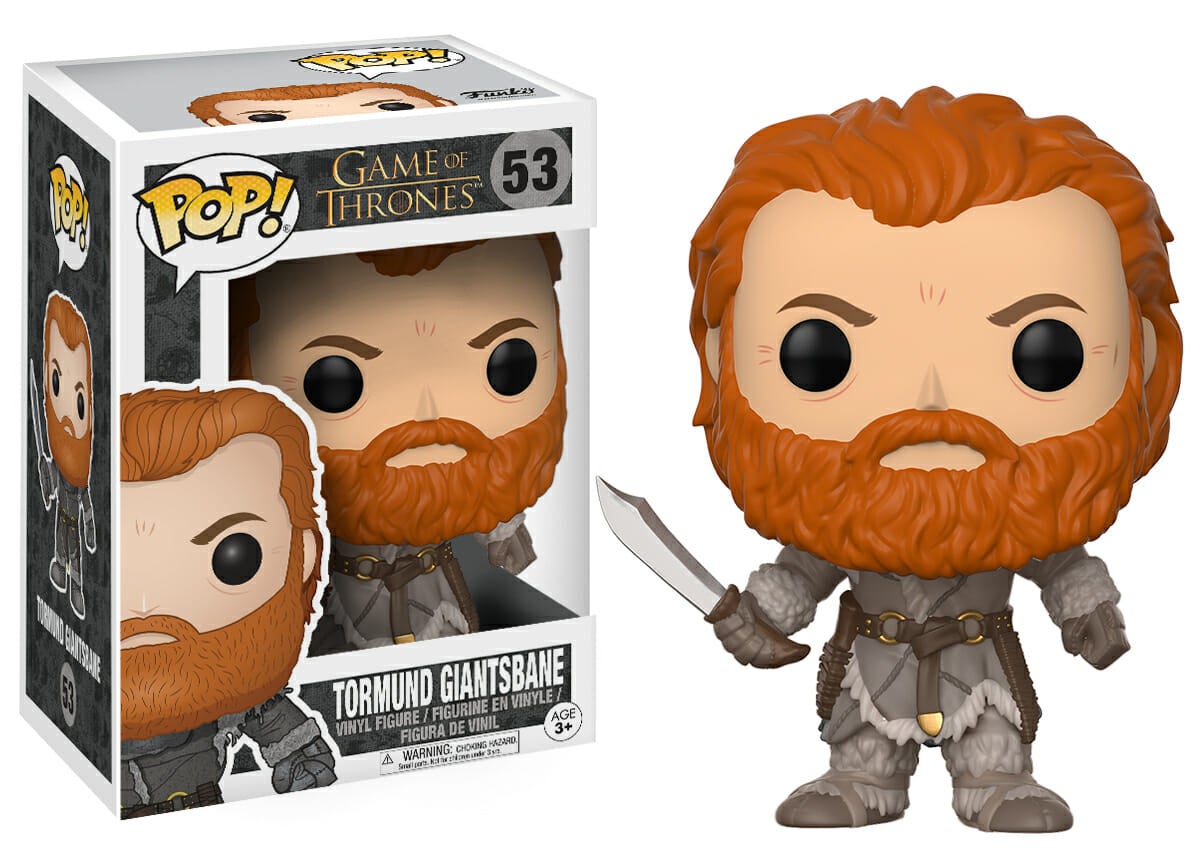 Funko is also selling a boxed set featuring Jon and Bran that will be available exclusively at Books-A-Million.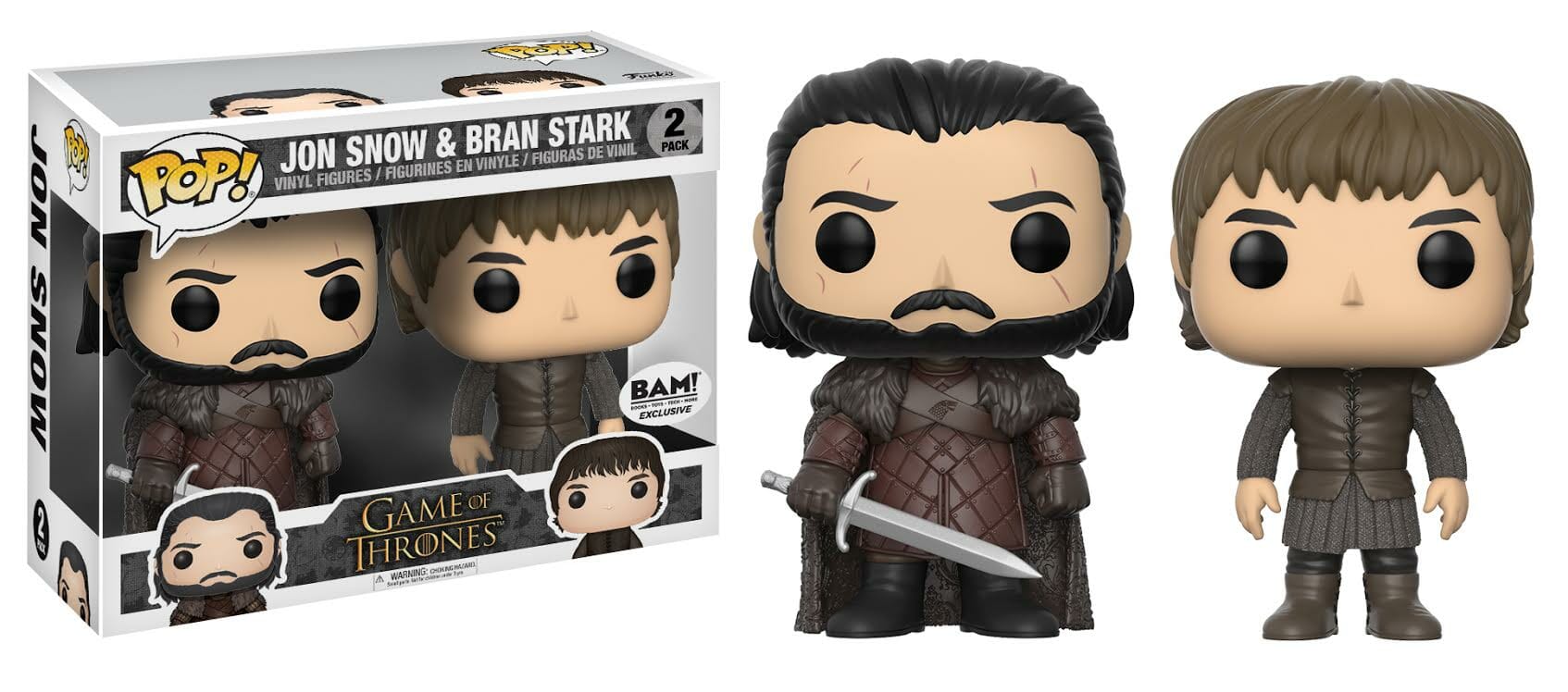 Fans will be able to purchase these Funko figures starting in June.