Warning: This article contains spoilers for the Game of Thrones season 7 premiere, "Dragonstone."
Arya Stark may no longer be No One, but she wore a very familiar face to kick off Game of Thrones' seventh season—and in a way she followed in another's footsteps.
The cold open of the season 7 premiere, "Dragonstone," finds us back at the Twins, the stronghold of House Frey. Walder Frey, who Arya murdered in the season 6 finale, is presiding over a feast with pretty much every Frey still alive. But how is Walder still walking after Arya slit his throat at the end of last season?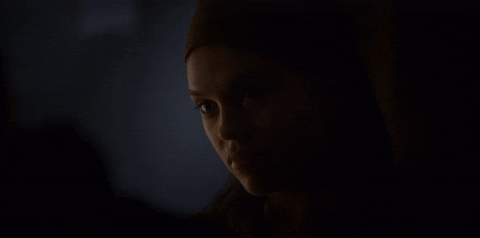 Easy. Because Arya is Walder Frey, thanks to taking his face.
We soon see her plan play out before our eyes. Arya poisoned the wine, which all of the Freys except for Walder's young wife drink. The poison kills them fairly quickly, as Arya recounts the Red Wedding in damning terms. It's more cold-hearted than we've ever seen Arya—and that's saying something considering she killed two of Walder's sons and served them to him in a pie. And she came with a warning.
"When people ask you what happened here, tell them the North remembers," Arya told Walder's wife. "Tell them winter came for House Frey."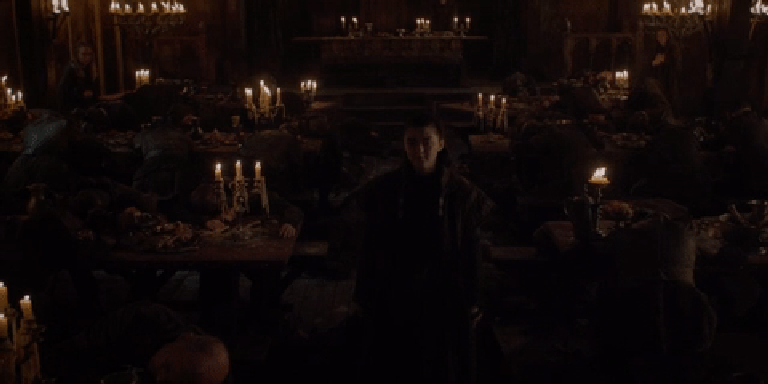 The scope of Arya's drive for revenge and murder is nothing new; she's kept a kill list since season 2. But essentially wiping House Frey off the map tapped into a level of vengeance that hasn't really been seen on the show. For some book fans, her deed is harking comparisons to a book character we have yet to see (and probably never will): Lady Stoneheart.
Out of all of the characters and plots from A Song of Ice and Fire that were left on the cutting room floor for Game of Thrones, Stoneheart's complete absence is among the biggest. Fans have complained of her absence since at least the end of season 4, and every so often, rumors swirl about her return whenever someone edits it onto Michelle Fairly's IMDb page. Lady Stoneheart—who's really Catelyn Stark resurrected by Beric Dondarrion after he gave up his life force for her—would've truly been a sight to behold.
Arya's comparison to Stoneheart is an easy one to make: They both want to kill as many Freys as possible for what they've done to the Starks; Stoneheart's hit list in the books also includes Lannisters and Boltons. And true, Arya is heading toward King's Landing to put an end to Queen Cersei Lannister. But whereas Stoneheart only sees things in black and white—for example, she threatens to kill Brienne of Tarth for accepting help from Jaime Lannister to find Sansa Stark—Arya is able to see things a little more clearly.
As much as some fans want Ed Sheeran's character dead after his cameo, Arya has, for now, spared the lives of the Lannister soldiers with whom she shared a meal. She was able to see that they're just as layered and flawed as everyone else despite serving her sworn enemy. Stoneheart, on the other hand, will never be capable of that insight. And while Stoneheart isn't even fazed by the kind of ruthlessness she and the Brotherhood Without Banners demonstrates in A Feast for Crows, Arya is capable of shocking herself.
"Even Arya is surprised she has so much power," Maisie Williams told Entertainment Weekly. "In that last moment she's staring out at all those men dying, she's turned into a bit more of a monster than she's ever realized. I don't think she's sad about that, but she's got it on her mind."
But will Arya lose herself before the end? She might try to continue on her murderous rampage, but there might be one reunion that could potentially show her where her true purpose lies.