Game of Thrones may be coming to an end next year, but HBO is already planning to transport fans to Westeros for the foreseeable future.
HBO announced Monday that it's turning several of its Game of Thrones sets into tourist attractions in Northern Ireland, where a large portion of Game of Thrones is filmed. Some of the sites being considered for the tours include Winterfell, King's Landing, and Castle Black as well as a studio tour at Linen Mill Studios.
According to HBO, the Game of Thrones Legacy sites will not only give fans the opportunity to walk and explore the sets of Westerosi locations built and preserved, but they'll also be able to learn more about what went into bringing many of these set pieces to life. The sets will include "displays of costumes, props, weapons, set decorations, art files, models, and other production materials."
"We look forward to opening the gates and sharing the excitement of stepping inside these amazing sets with Game of Thrones fans from around the world," Jeff Peters, HBO's vice president of licensing and retail, said in a statement. "The opportunity to celebrate Northern Ireland's pivotal role in the life and legacy of the show and share its culture, beauty, and warmth is also a huge inspiration behind these Legacy projects."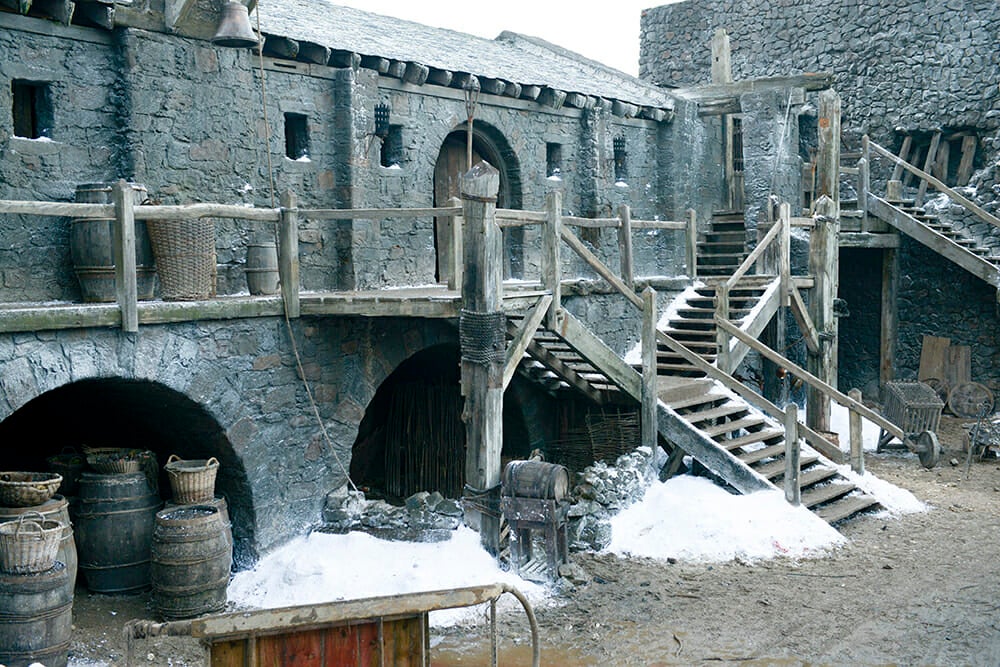 HBO is working in tandem with Tourism NI, Northern Ireland's tourism marketing division, for Game of Thrones Legacy.
"We couldn't be more excited about the Game of Thrones Legacy project coming to Northern Ireland," John McGrillen, chief executive of tourism NI, added. "While fans have seen the stunning landscapes, coastlines, and mountains in the series, we are thrilled they will now have the opportunity to fully experience the charm of Northern Ireland and immerse themselves into the world of Westeros. The Game of Thrones Legacy project will be a game changer for Northern Ireland on the global tourism level."
Turning the fictional world of Game of Thrones into a tourism boom is nothing new for the countries that the show calls home. Fans have already been able to book Game of Thrones tours in several towns and countries, such as Dubrovnik, Croatia, Iceland, and yes, Northern Ireland, for years. But with HBO's involvement, Game of Thrones' impact on Northern Ireland will not only be much more permanent but include unique sights and opportunities for fans akin to its other interactive experiences, such as its traveling exhibition and the Game of Thrones live concert tour.
Game of Thrones Legacy is tentatively set to open in 2019.
H/T Variety