Cleganebowl, the hypothetical fight to the death between estranged brothers Sandor and Gregor Clegane on Game of Thrones, has been a much-hyped pipe dream for fans for years. But with just six episodes left, will it finally happen?
That's what some fans have concluded after seeing an Instagram Q&A from Hafþór Björnsson, the Icelandic bodybuilder who's portrayed Gregor Clegane (aka the Mountain) since season 4. After one fan asked Björnsson what his favorite Game of Thrones scene was, he gave a surprising answer. It wasn't the iconic season 4 fight between Oberyn Martell and the Mountain, which was the Mountain's most involved scene to date, but rather something that has yet to air.
https://twitter.com/thronesfacts/status/1017877761120075776
Björnsson noted that he isn't allowed to tell fans what that scene is—Game of Thrones is more secretive and spoiler-averse than ever going into season 8—and there aren't any hints to even suggest the possibility of what that scene might be. But that hasn't stopped some fans from claiming that Cleganebowl is confirmed. (Reddit's premiere Cleganebowl subreddit is understandably hype.)
Although Björnsson's version of the Mountain has been around since season 4 (two other actors played him in earlier seasons), he hasn't had much to do. His fight with Oberyn resulted in the Mountain being stabbed with a poisoned spear. It should've killed him, but thanks to some ethically questionable moves by Qyburn, the Mountain is back on his feet. But whatever Qyburn did, it disfigured the Mountain and rendered him speechless; in the books, the knight in question (who's highly implied to be the Mountain but goes by a different name) takes a vow of silence until all of Cersei Lannister's enemies are killed.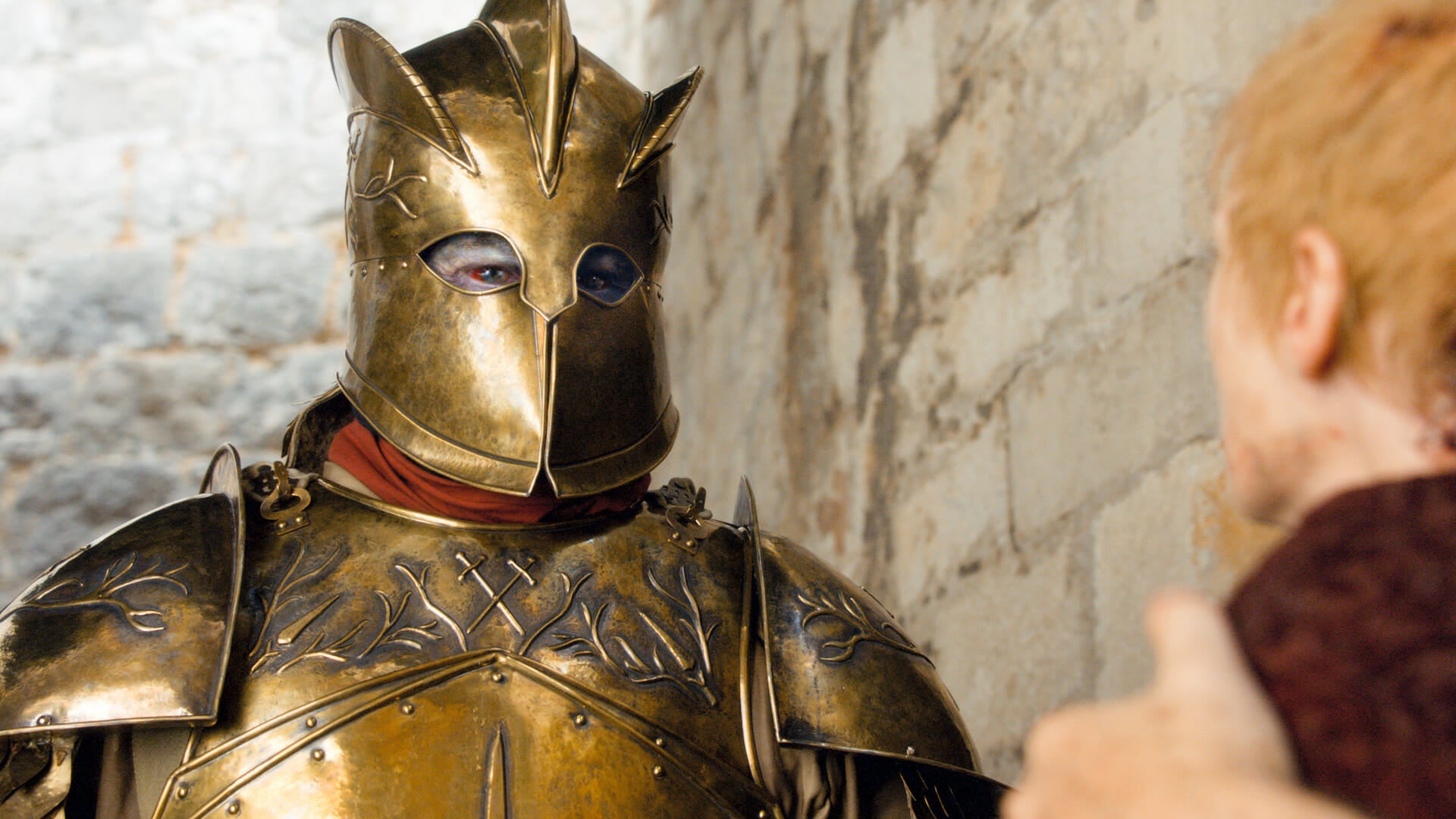 Apart from killing a few of Cersei's enemies, the Mountain has little to do. He stands guard, looms intimidatingly over foes he could crush without breaking a sweat, and stopped Tommen Baratheon from heading to Cersei's trial. Even in the verbal confrontation between Sandor (aka the Hound) and Gregor at the end of season 7, which many cite as proof that Cleganebowl will happen next season, the Mountain just stands there silently as the Hound threatens him.
Since we don't know much about season 8, Cleganebowl is the logical conclusion; previously, Björnsson said the Oberyn/Mountain fight was his favorite moment to film. But that moment, which would undoubtedly be a major bout of fanservice and meme fulfillment (even if it does happen differently in the books), would only be a minor part of season 8. For one thing, there's a major war threatening all of Westeros from the far north, not to mention the potential of Daenerys Targaryen appearing on King's Landing's doorsteps once she finds out Cersei betrayed her. If his new favorite scene is another fight scene, the Hound isn't the only enemy he could face in battle in the season ahead.
Cleganebowl is possible, of course. It's possible in the same way that Jon Snow riding Rhaegal is possible: fans want to see it, there have been enough hints on the show to suggest it might happen, and it would be really fucking cool to see it play out before the end. But there's no evidence that it will happen until we get a trailer or more insight into season 8.
H/T Mashable