The night is dark and full of Game of Thrones cosplay.
It's a long tradition at conventions worldwide, and at this year's San Diego Comic-Con, plenty of attendees dressed up as their favorite characters in exquisite detail. And with one of the most popular shows on TV there in full force, plenty of people showed up dressed as Daenerys Targaryen, Arya Stark, and many other characters.
Reilena, who cosplayed as Dany, met up with about 120 other Game of Thrones cosplayers for a giant photo shoot, and over the course of an hour, different groups of people snapped photos. Toward the end, she snapped a giant selfie that easily included half of the group. 
"I snagged this at the last minute before we split up for the day," she explained.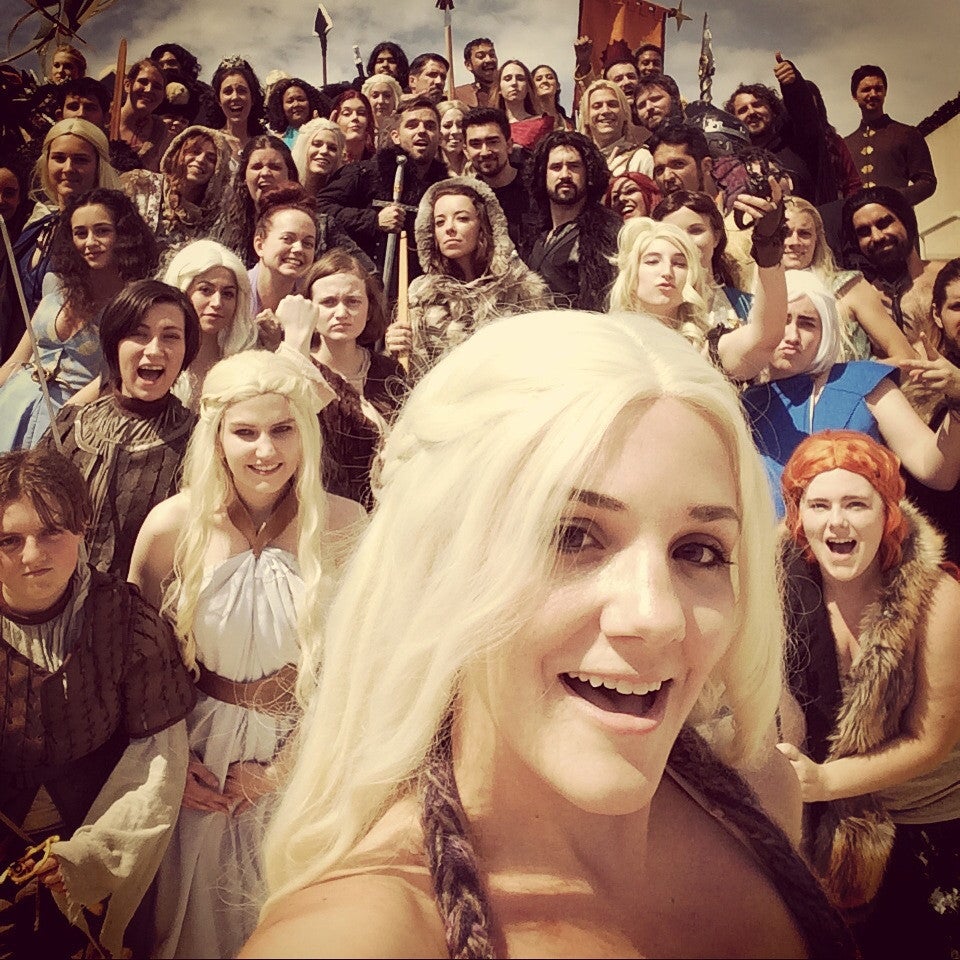 With about 12 Danys, seven Jon Snows, four Aryas, and close to a dozen other characters represented, many of them managed to capture the essence of their character, even if they weren't the main focus in the camera; just look to Petyr Baelish creeping in the top right corner.
One redditor counted the cosplayers and guessed that 47 of them were clearly visible in the photo.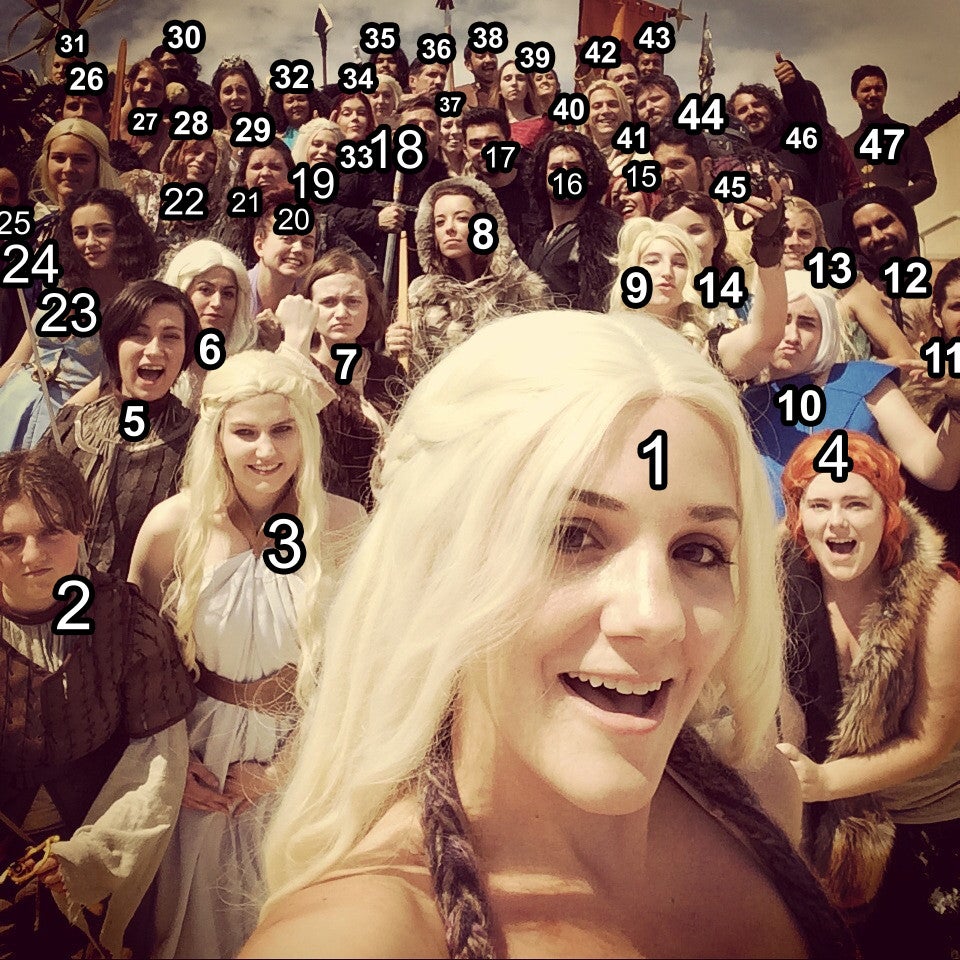 However, that's not the only piece of Game of Thrones-related sorcery to come out of the weekend. The show's Arya, played by Maisie Williams, has long shown that she's pretty savvy at social media—something you're probably well aware of now even if you didn't know that before Comic-Con.
She found a picture of her head swapped with costar Gwendoline Christie somewhere online, but she seems to have a good sense of humor about it.
Oh my god. @lovegwendoline the internet scares me😶😶😶 pic.twitter.com/QOpz91irxH

— Maisie Williams (@Maisie_Williams) July 29, 2014
H/T and Photo via Reilena/Reddit