Everyone else at your party is having a few drinks, munching on the bowls of chips you laid out on the picnic table, and you're stuck tending to the grill. Here are five free games that offer quick-play sessions, and—bonus—you can play one-handed. That way you don't have to drop the spatula or tongs.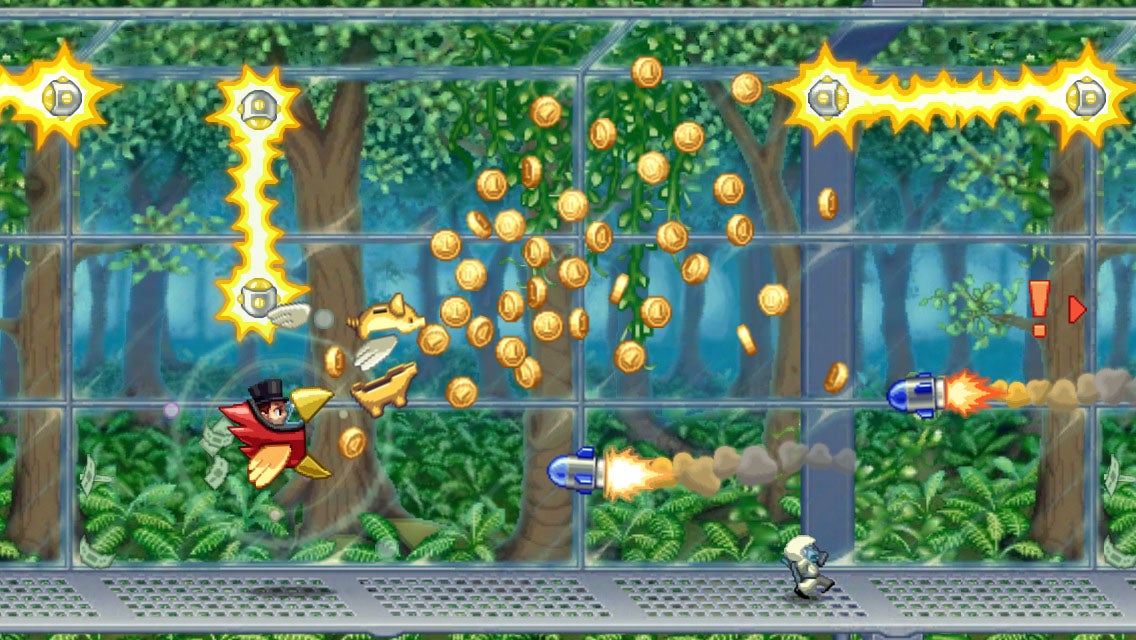 Photo via Halfbrick Studios
In this endless runner, Barry Steakfries straps on a jetpack that shoots bullets. Tap the screen to open fire and to bounce toward the ceiling. Kill stuff on the ground while collecting coins and avoiding hazards in the air.
Photo via [adult swim]
Another endless runner, which feels like a drug trip. Tap the jump button on the bottom left and the dash button on the bottom right to leap across gaps and shoot through hoops.
We're stretching "one handed" a little bit here. Hold the phone by the bottom and use your thumb for the buttons. It's worth the effort if people keep asking you when the food's going to be ready. Show them what you're playing, try to explain what's going on in the game, and they'll probably leave you alone.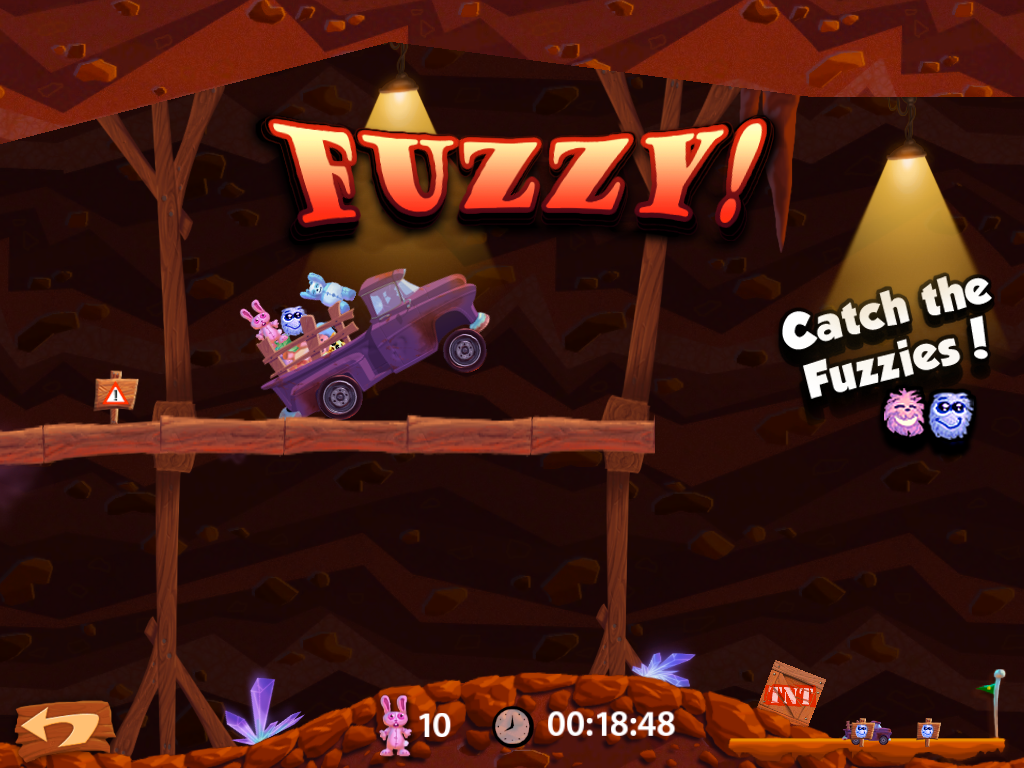 Photo via Owlchemy Labs
The innocuous version of the infamous Smuggle Truck. Hold your finger down to hit the gas. Tilt the screen to keep the truck level and keep the fuzzy animals in the back as the truck drives over hills and obstacles.
Photo via PikPok
A first-person endless runner. You escape from a helicopter crash and dash into thick corn fields and dense forests loaded with zombies—because killing your line of sight is a good idea when the undead are everywhere. Tilt the screen to lean left and right, and tap to fire your weapons.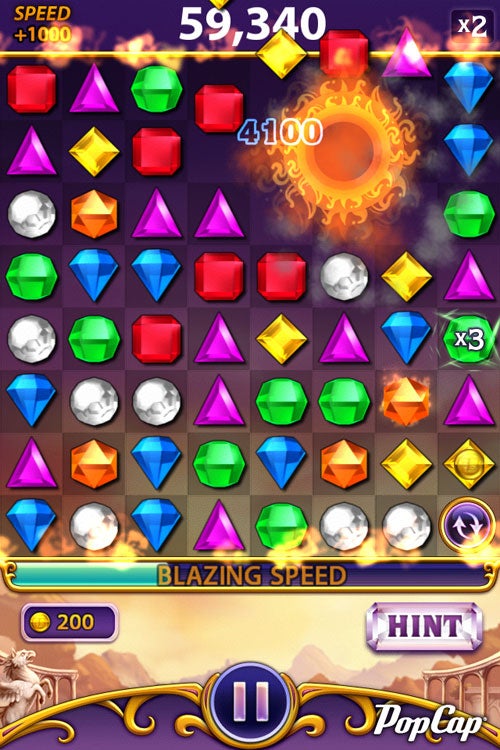 Photo via PopCap
A version of the popular puzzle game where you play against a one-minute timer. Line up jewels of the same color to make them break, which scores points and allows new jewels to fall into play. The more jewels you line up together, the more points you get.
Disclaimer: The Daily Dot bears no responsibility for any food which is charred to a brick as a result of the cook playing any of these games.
Photo by Robert S. Donovan/Flickr (CC BY 2.0)