Lots of people have tuned in to Fantastic Fest in Austin, Texas, to hear about the films being premiered at this year's movie festival. But you might not know Fantastic Fest also hosts a side event called Fantastic Arcade that's free and open to the public. It's a showcase where independent developers can interact with fans who are interested in things that are a bit different.
We visited the event to check out what developers brought for fans to try. 
Mountain is a really hard game to describe. All you see is a mountain floating in space, and all you can really do is make piano sounds with the keyboard. Those sounds may, or may not, affect the mountain. Programmer Damien De Fede said he didn't want players to necessarily feel anything. He just wants them to experience Mountain. He likened it to a Tamagotchi pet—it's constantly doing stuff in the background. On PC, he wants players to put Mountain in a small window while doing other things so they can check back on it occasionally. The most impressive part of the Mountain is the sound design. While zoomed in on the mountain, players can hear strong wooshes of wind and other forest-like sounds. When zoomed out, players hear a low, brassy drone that sounds both ominous and looming. The game is currently available on PC, Mac, iOS, and Android, although the best place to play the game is on PC and Mac.
Push Me Pull You is probably the weirdest game at this years Fantastic Fest, and that's saying a lot. You play as two humans who are attached to each other at the torso. Think of Nickelodeon's Cat-Dog cartoon from the early aughts. It requires four players, each controlling an end of the two-headed human/snake monstrosity. 
The teams must move around and keep the ball on their side. It's an incredibly simple concept that makes for some hilarious gameplay. It's easy enough for anyone to understand, although parents might have a tough time explaining what the hell is going on. The game should be out later this year on PC.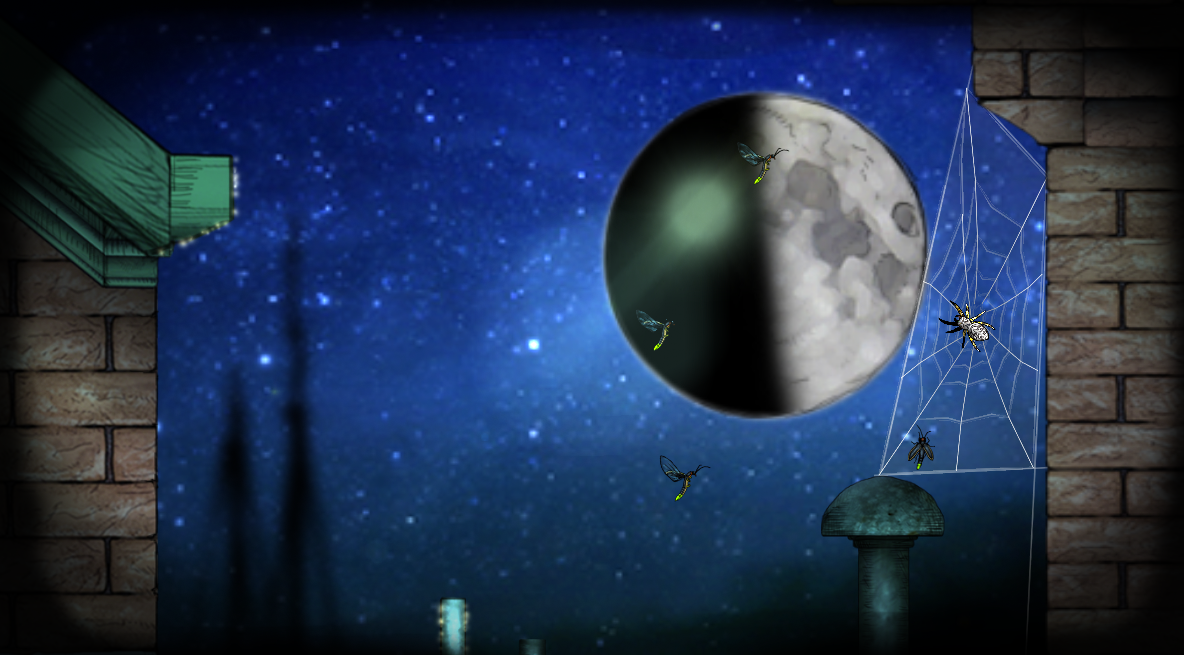 Most people are creeped out by spiders, but the game Spider: Rite of the Shrouded Moon is definitely worth a look. It's a sequel to the well-received Spider: The Secret of Bryce Manor. The game's concept is rather simple: You play a spider trying to eat bugs and collect a high score. 
Every time you jump, a string of silk follows you. When you create a shape with that silk, it creates a complete web. That web can then be used to catch bugs, giving you more silk. The game really wants players to build complex web shapes and capture as many bugs as they can to beat their friends high score. It's set to come out on PS4, PS Vita, PC, iOS, and Android.
Gang Beasts, by developer Boneloaf, was probably the most fun among four-player games at the show. It's a physics-based cartoony fighter where four players in an arena must throw their friends into spinning saw blades or pits of fire. The hilarity is in its physics engine. Taking cue from games like Goat Simulator or Surgeon Simulator, the wackiness of trying to get the characters to move and do what you want that elicits the most laughs. You use the L and R bumpers to punch with your left and right fists, or hold both bumpers to grab. If you knock an opponent down, you can grab them, lift them up, and throw them to their demise. Right now the game is on Steam Early Access, and here's hoping that it will get a console release. Judging by how loud the crowd was around Gang Beasts, it should be a popular arena fighter for parties.
The great thing about Fantastic Fest—and Fantastic Arcade itself—is that it's still not too big. It all happens within one Alamo Drafthouse theater, making it easy to mingle with fans and chat with game developers. One day Fantastic Fest may outgrow its intimate atmosphere, but for now it's the perfect size to watch some movies, meet some cool people, and play some awesome games. 
Image via DavidOReilly | Image and GIF via pmpygame | Image via Tiger Style