It took 10 days for VEVO to get a shadowy marketing group to stop using its name. But that hasn't stopped the group formerly called SocialVEVO, known for engineering hoaxes involving NASA and Family Guy, from trying to fool people.
SocialVEVO is now called Swenzy, and the group's latest hoax campaign preyed on fans of the wildly popular Grand Theft Auto franchise. They created an archive of poorly Photoshopped images of a supposed upcoming Grand Theft Auto game, GTA City of Paradise.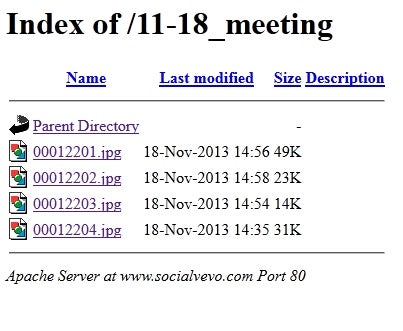 The images were stored on Swenzy.com, the new domain for SocialVEVO.
SocialVEVO became notorious this year through its trademark infringements and YouTube botting prowess.
Its first hoax to gain major traction came at the expense of NASA during the first shutdown of the American government since 1995.
In late September, more than 800,000 federal employees were temporarily out of work in a partisan dispute over the Affordable Care Act. The furloughed employees included 17,400 NASA staffers, leaving a small crew to monitor crucial operations like the International Space Station. 
On Oct. 1, SocialVEVO launched rememberthe13th.com. The site featured a rocketship, some social media buttons, and a countdown to Nov. 13, when it promised to reveal "the biggest discovery that will shake the Earth." In the top left hand side of the page was NASA's logo.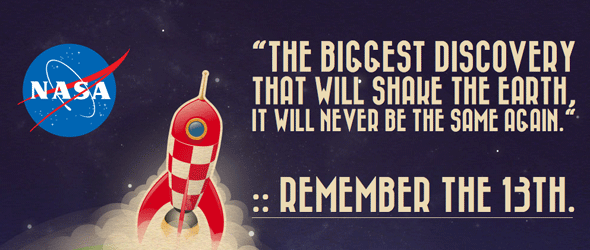 The site was a success, collecting more than 50,000 shares on Facebook. But rememberthe13th.com  got the Internet wondering: If NASA was shut down, how could it release a groundbreaking scientific revelation? It couldn't. 
Reddit's r/conspiracy forum and 4chan's paranormal imageboard, /x/, were the first to raise the alarm about SocialVEVO's hoax. With no other webs left to spin, SocialVEVO made its grand reveal. It was a YouTube video for "Purple Ninja, " by a terrible singer named Beeki Vendi. 
In November Swenzy struck again when it fooled the likes of Time and CNN into reporting on a countdown site promising a special announcement about Family Guy's Brian, the smooth talking dog who had just been (temporarily) killed off the show. 
The website briansannouncement.com featured a screengrab from the popular animated series and the phrase "A Fox production."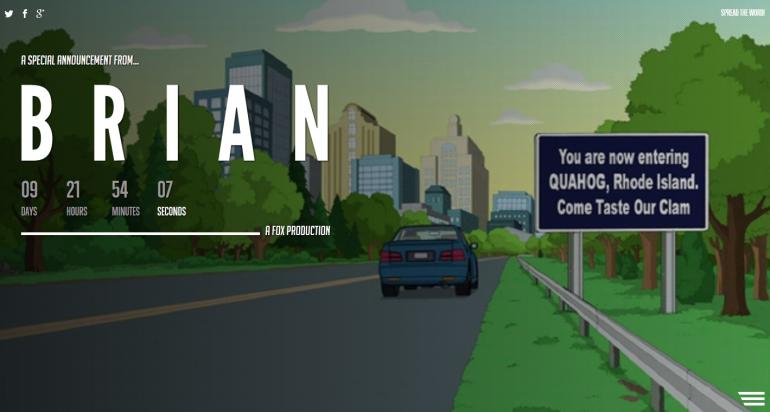 Like rememberthe13th.com, briansannouncement.com was a hoax.
"The producers have confirmed that the 'special announcement from Brian' website is a hoax and was not created by anyone connected to the show, studio or network," Fox said in a statement provided to TVLine on the morning of Nov. 26, just two days after the Family Guy episode aired.
On Dec. 9 SocialVEVO rebranded itself as Swenzy after VEVO told the Daily Dot it would "enforce our trademark and ensure [SocialVEVO] discontinue using the VEVO name."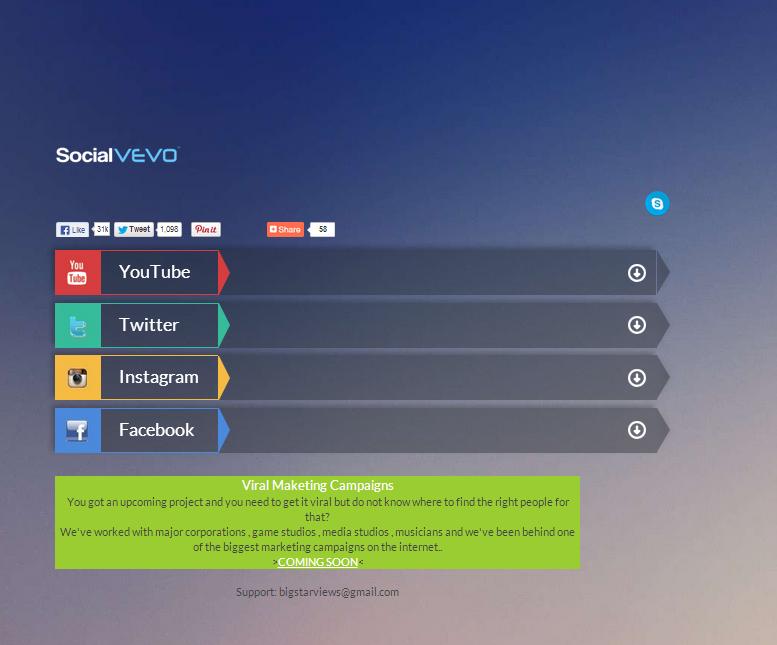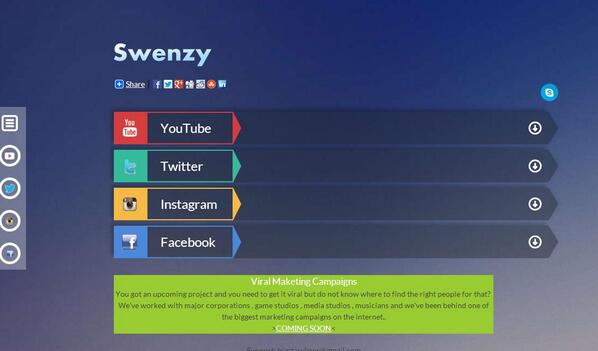 One of the people I interviewed for that story was a man named "Juice" who claimed to be an ex-SocialVEVO employee eager to trash his old company for treating him badly. Because of the lack of verifiable details Juice could provide, it is unclear who he is and what his motives are. The only thing he and other SocialVEVO employees could prove was their ability to inflate YouTube video views. 
During my reporting, SocialVEVO helped an obscure video of mine collect more than 568,000 in less than a day. My video had reached more than 660,000 people on Dec. 9 before YouTube took it down for breaking the site's rules against fake views. 
According to a message on Swenzy.com posted today, the group is no longer "offering YouTube views for security purposes."
Juice has continued to email me information on current and past SocialVEVO campaigns. This has included information on a Syrian Electronic Army campaign in September to take down Tumblr. A YouTube video detailing plans for the Tumblr blackout was sponsored by adixy.com, which now redirects to swenzy.com.
Swenzy's next campaign will be called bigstarviews.com. Don't get fooled.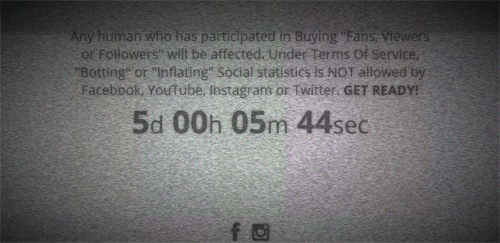 Screengrab via Collider