One of last year's most addictive games just got even better.
Dots: A Game About Connecting is a delightfully addictive game released in April 2013. Its sequel, TwoDots, hit the App Store today. I sincerely suggest if you have not tried the original Dots that you download it (for free) and then clear at least half your schedule today to develop an appreciation for the game. Then you can appreciate what a huge leap forward TwoDots is, compared to the original.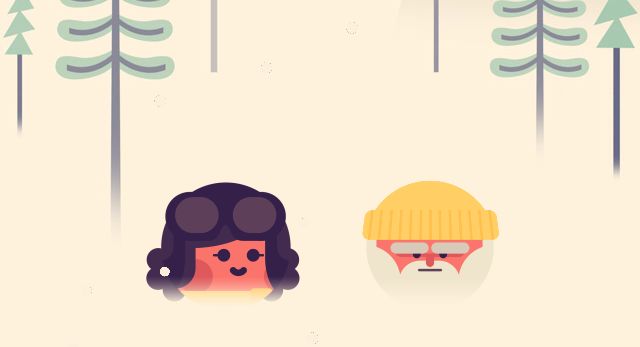 Dots is played on a grid of, well, dots, and the goal is to connect dots of a similar color, which removes them from the playing field and allows new dots to drop in from above and fill the vacated spaces. The objective is to collect the highest number of dots in a set amount of time (one minute) or number of moves (30). It's easy to learn, very simple to control, and really all you need to do is pay attention to the colors and swipe your fingers quickly to connect the dots.
If Bejeweled was cocaine, Dots would be crack. It was downloaded a million times in the first week after its release, and its appeal cuts across generations, which is one of the best arguments I can think of to demonstrate that video games aren't just for enthusiasts who know how to manipulate control pads with over a dozen inputs.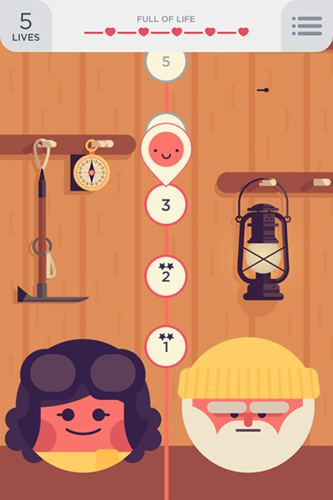 TwoDots takes that simple game mechanic and turns it into a video game that would be more recognizable by the traditional audience, raising the playfulness of the original Dots to 11. The sequel has levels and objectives, like completing levels in a limited number of moves. It tells me I'm a genius sometimes, which plays into the same sensibility that has me repeating inane activities in dozens of mainstream video games just to get Xbox Live Achievements and a higher Gamerscore. But Xbox games and their Achievements I chase cost me $60 a pop, whereas TwoDots is free.
The Daily Dot bears no responsibility for your lost productivity this morning and afternoon (and evening and tomorrow and so on) when you download the sequel, which is now available on the iOS App Store. But it'll be worth it regardless.
H/T Business Insider | Screengrabs via Dennis Scimeca (via TwoDots on iPhone)