Want to channel your inner grim, grinning ghost this October? Then you're going to love the newest cosmetics line from Beautifully Disney. The collection is the eighth to be released under Disney's special makeup brand and is inspired by the Haunted Mansion—no, not the cringeworthy movie adaptation, but the classic ride itself.
The line will include a wide range of products featuring colors reminiscent of the ride with names anyone who's taken on a hitchhiking ghost will be familiar with. According to the Disney Parks Blog, the eye shadow palette will be available in an accessory case decorated with the ghostly retreat's recognizable wallpaper. Shadow colors are called Tomb Sweet Tomb, Find A Way Out!, Ghoul's Night Out, and Hurry Back.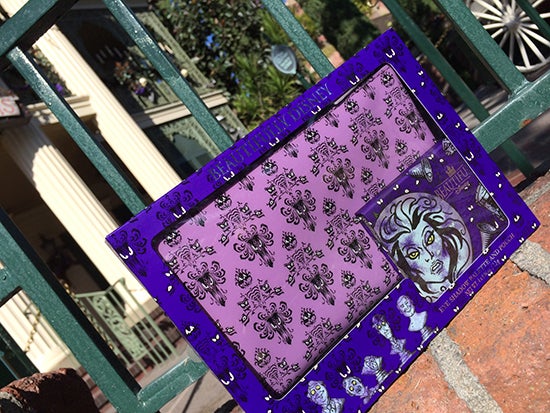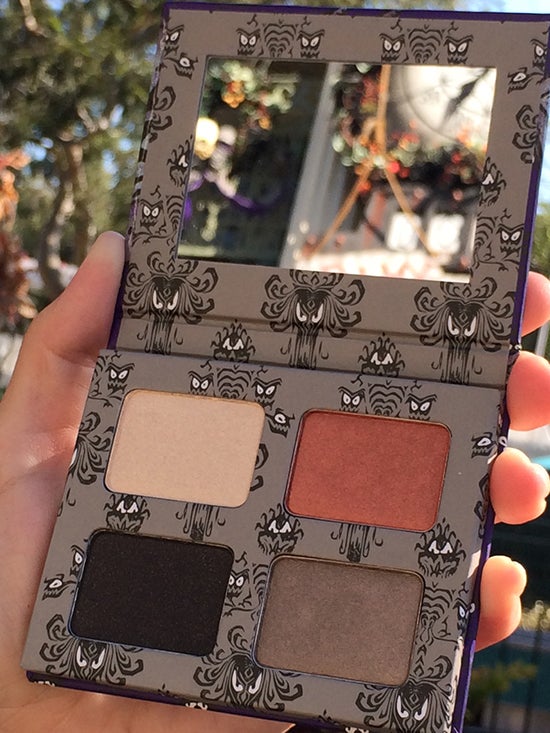 You'll be able to deck out your lips in the ghoulish spirit with the mini lipstick set, which includes shades titled Ball & Chain, Look Alive, Bride & Doom, and Ghost Host. 
Characters and symbols from the ride can be found on the nail appliques while the mini nail polish set will have the colors Wall to Wall Creeps, Three Thumbs Up, Hurry Back, and Doom Buddies.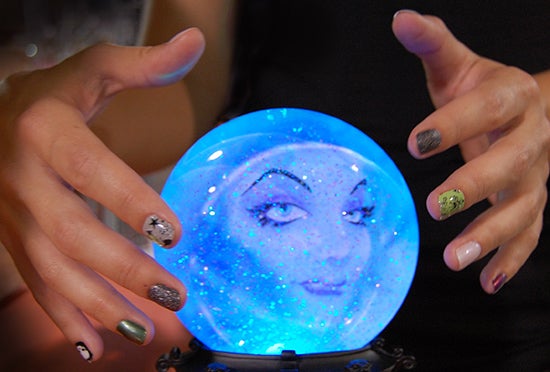 It's great to see a fan-favorite ride celebrate its 45th anniversary. Even if you've never been on the ride before, these are perfect colors for fall.
Of course, there is an unfortunate catch with the line. It will be released in stores at the Disney Parks around Oct. 6, but it'll be a longer wait if you want pick up these products online. In the blog comments, manager of  merchandise marketing and communications at Disneyland Resort Michelle Harker revealed that "it doesn't look like it will be available online as of right now." Harker did recommend interested customers contact Disney Merchandise Guest Services after the release date though to check on the possibility of ordering items. 
H/T and Photos via Disney Parks Blog