Did the European Space Agency's mission to harpoon a comet fill you with an unquenchable thirst for space exploration? NASA may have the solution. 
The space agency has released a game called Comet Quest: A Rosetta Adventure that puts you behind the controls of the Philae probe and makes you responsible for a number of missions. First you have to choose the right trajectory so you can land Philae in an ideal area.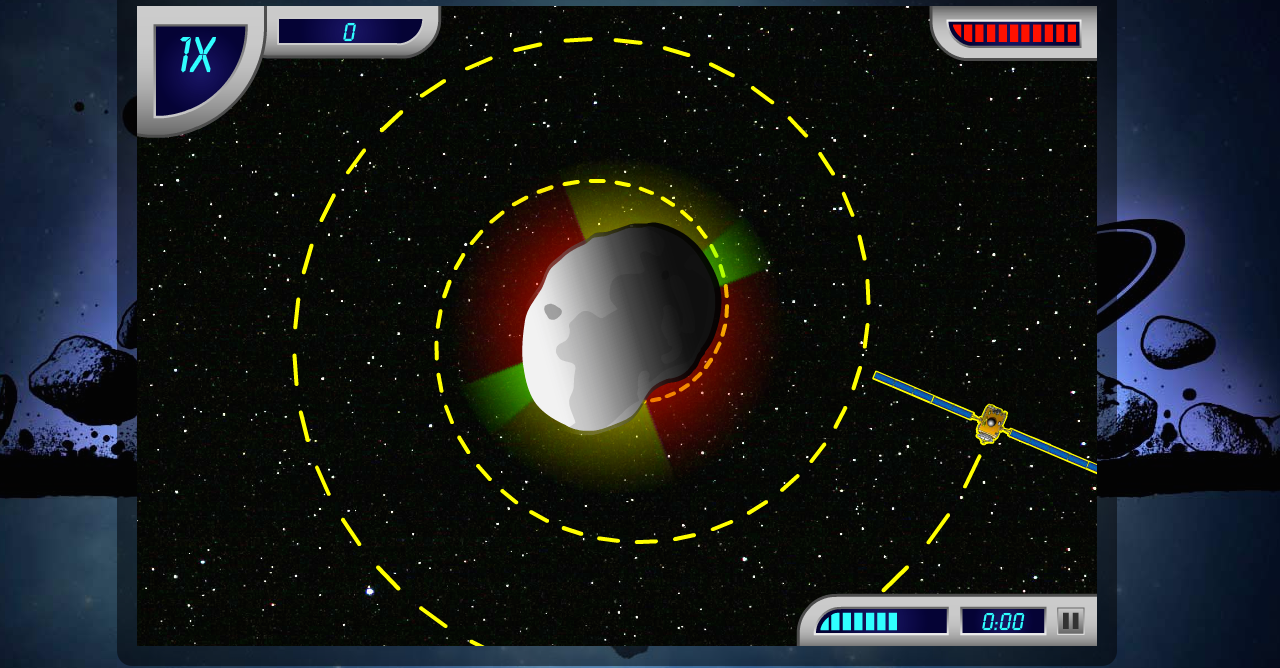 Once the lander is deployed, you then have to record events to gain points, and fly the probe to ideal transmission zones to send data back to Earth, all while avoiding hazards that will damage the probe.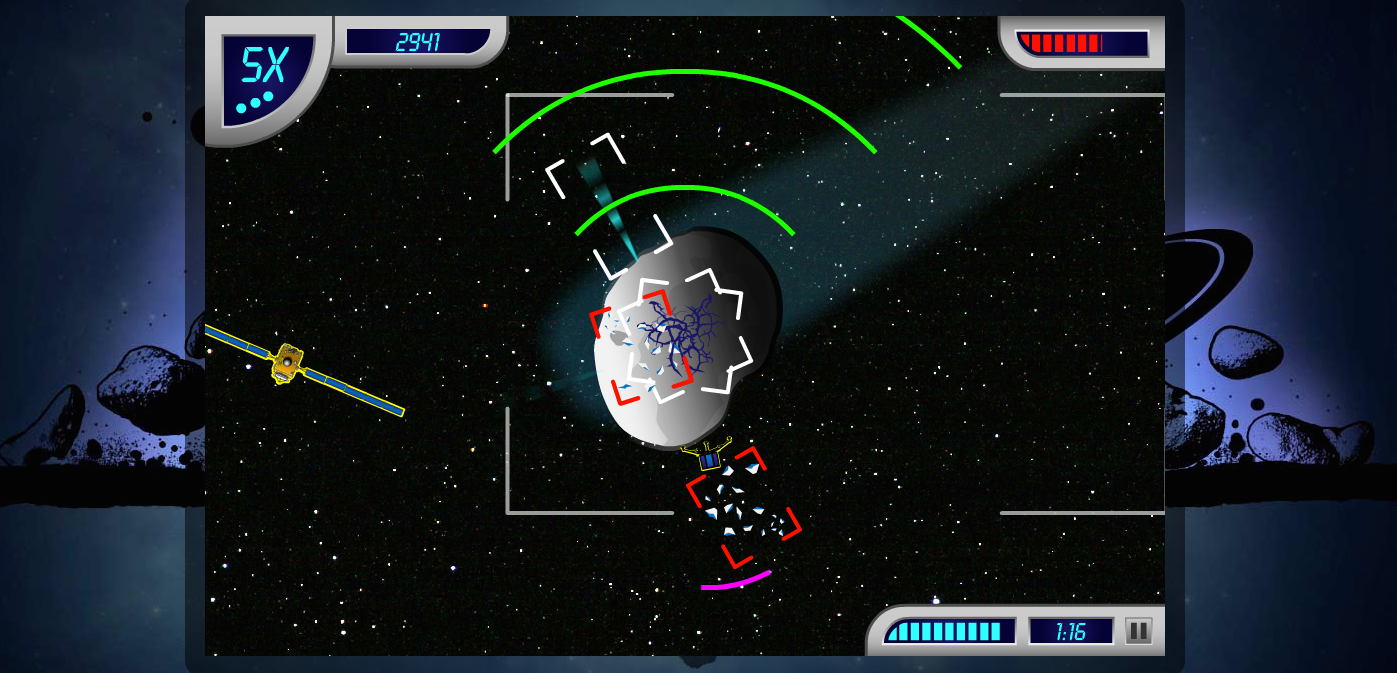 The graphics are pretty basic, but it's harder than it looks! Navigating all your missions takes a decent amount of concentration. Once you get the hang of it, the game is actually quite fun, especially accompanied by the jazzy music.  
The game has existed since before this week's landing, created in anticipation of Rosetta's arrival at Comet 67P/Churyumov-Gerasimenko. Now that we've seen the reality though, no doubt more people want to try harpooning a comet themselves. 
The game is available to play online through your browser, but also available for download from the iTunes app store.
Screenshots via Comet Quest/NASA