Until today, a handful of Avengers: Infinity War cast members were still under wraps. Thanos' henchmen, known as the Black Order, are most prominent new characters in the movie—and the Radio Times just revealed the actors behind three of them.
Fargo actress Carrie Coon is the most famous name, playing Proxima Midnight. Irish actor Tom Vaughan-Lawlor voices the CGI Ebony Maw (a manipulative psychic alien), while Terry Notary (Avatar, Planet of the Apes) provides a motion capture performance for the hulking Cull Obsidian, known in the comics as Black Dwarf.
Carrie Coon is best known for her starring roles in The Leftovers and Fargo, and her extensive career on stage. So, a supervillain in an action movie is definitely a step away from her usual fare. Proxima Midnight is one of Thanos' most loyal followers, a warrior who wields a powerful spear. The Black Order's job is to subdue (or completely annihilate) civilizations for Thanos, taking tribute from his victims. You've already seen glimpses of Proxima in the trailer, and she'll probably have a major role in battles against the Avengers.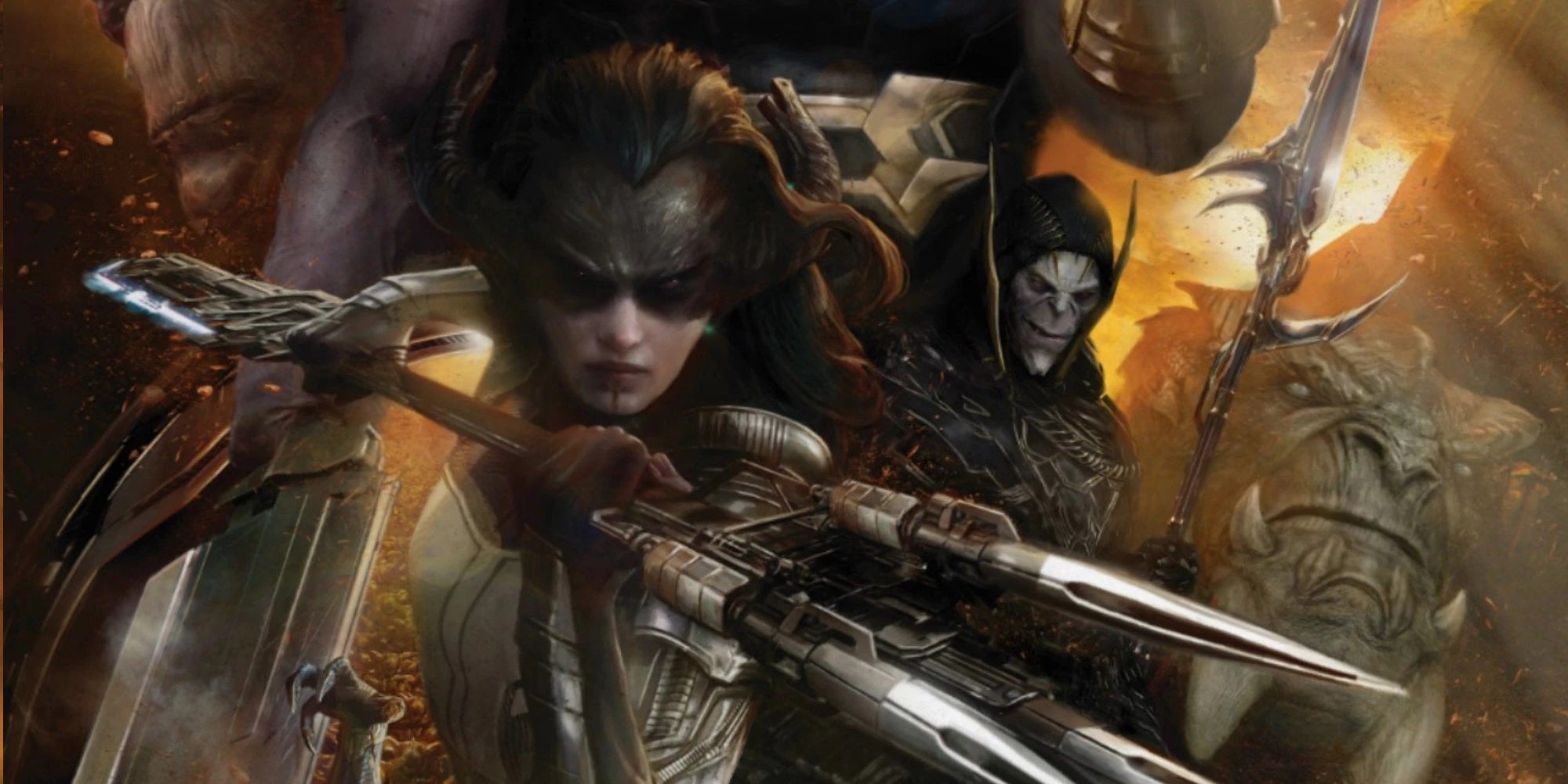 In the comics, Proxima Midnight is married to the Black Order's malevolent leader, Corvus Glaive. We don't know if this relationship was included in the movie, but we can expect him to have the biggest role of the team.
Corvus Glaive is the only Infinity War character whose actor hasn't been revealed, with producer Kevin Feige hinting at a famous casting choice last year. At the moment, the smart money's on Game of Thrones star Peter Dinklage. He's definitely in the cast, and since he hasn't appeared in any promotional materials, it would make sense for him to voice a CGI character like Corvus Glaive.
H/T Radio Times.