It's no surprise that a popular videogame franchise with an interspecies alien/human love story is a huge hit with fans of all sexual orientations. What may surprise some Mass Effect gamers are the lengths to which game developer BioWare went to help a fan organize the perfect marriage proposal to her girlfriend.
A Mass Effect fan named Jackie contacted the company asking for help planning the perfect proposal to the lover of her life, Amy. In response, BioWare pulled out all the stops to design the ultimate playable game level—one that would end in an engagement. Jackie, who had bonded with Amy over Mass Effect, was intent on working their mutual fandom into the proposal. The developers at BioWare's Montreal studio were happy to help her plan a proposal within the Mass Effect universe.
BioWare Montreal didn't just come through for Jackie and Amy; they staged an elaborate setup at last month's PAX East gaming conference to convince an unsuspecting Amy to play the special game level.
Last week, BioWare's new media production designer Conal Pierse took to BioWare's blog to describe the Montreal team's excitement as they planned out the level.
"[T]he question wasn't whether we could help," he wrote, "but what we could do to make it happen." A team of volunteers including a game writer and a lead designer stepped forward to design the new game level in their spare time.
In addition to designing additional game elements, the staff had to ensure the walkthrough wasn't too hard or misleading—after all, they couldn't have Amy dying or walking away mid-level. To keep her hooked, the game designers actually built in safety nets to ensure that Amy would survive the game. They also threw in plenty of clues that something big was ahead:
After loading up the level, Jackie was prompted by a mission briefing, stating that a drone manufacturing lab had stopped sending reports and asking her to investigate. As she played through the level, Jackie uncovered more and more reports that contained subtle references to her relationship with Amy.
Instead of sending the game to Amy, BioWare did her one better: They brought her into the Montreal studio to demo the game after telling her she had won a special contest at PAX East. The game devs all pretended to be compiling data for a consumer feedback report. Instead, they were watching Amy react to the game they'd built just for her.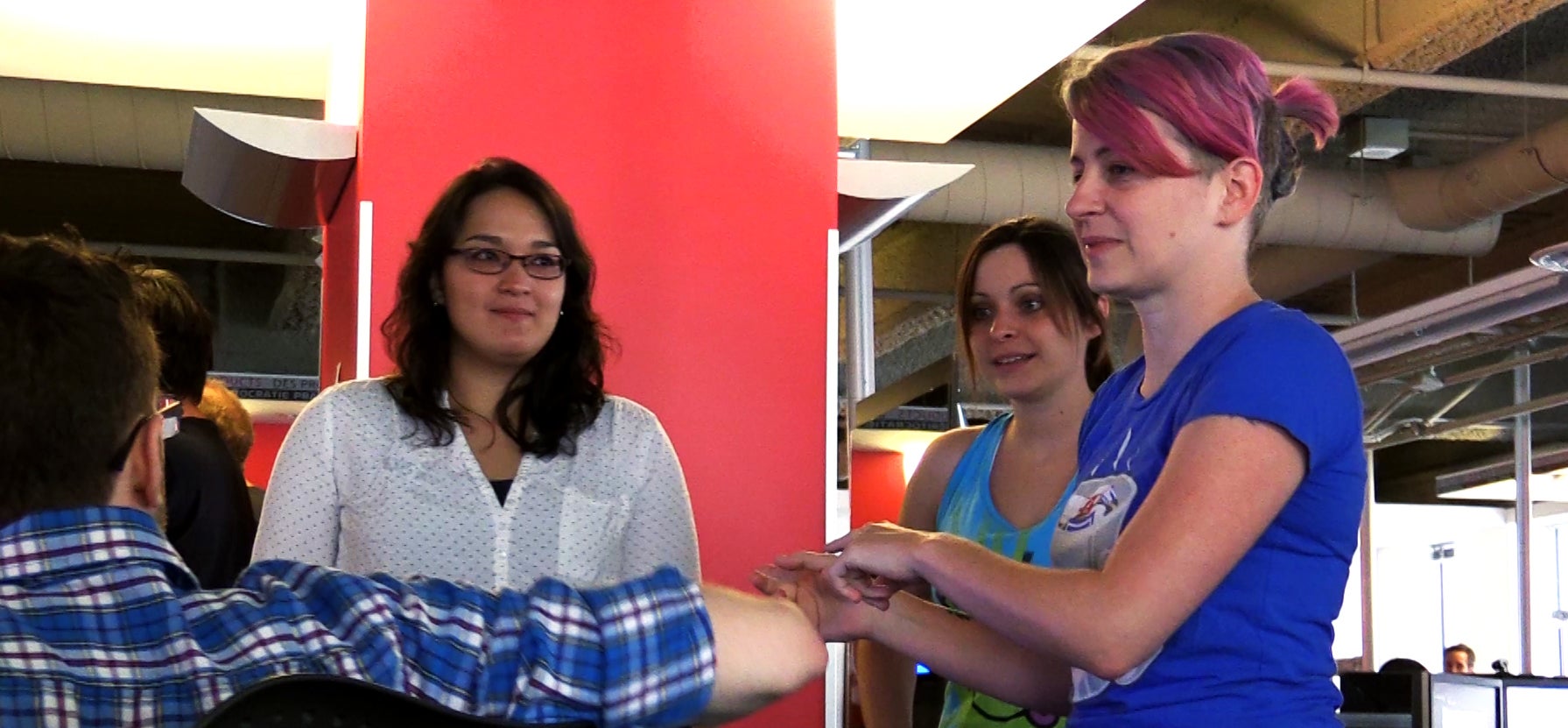 Image via BioWare
When she completed the level, Amy found her and Jackie's name written into the game, along with a special message from BioWare: 
Dear Amy,

Jackie would like to ask you something.

Love,

All of us at BioWare
Of course, all of this love and collaboration would have been soured if Amy had turned down Jackie's proposal.
Fortunately, when Jackie got down on one knee right there in the BioWare studio, Amy said yes.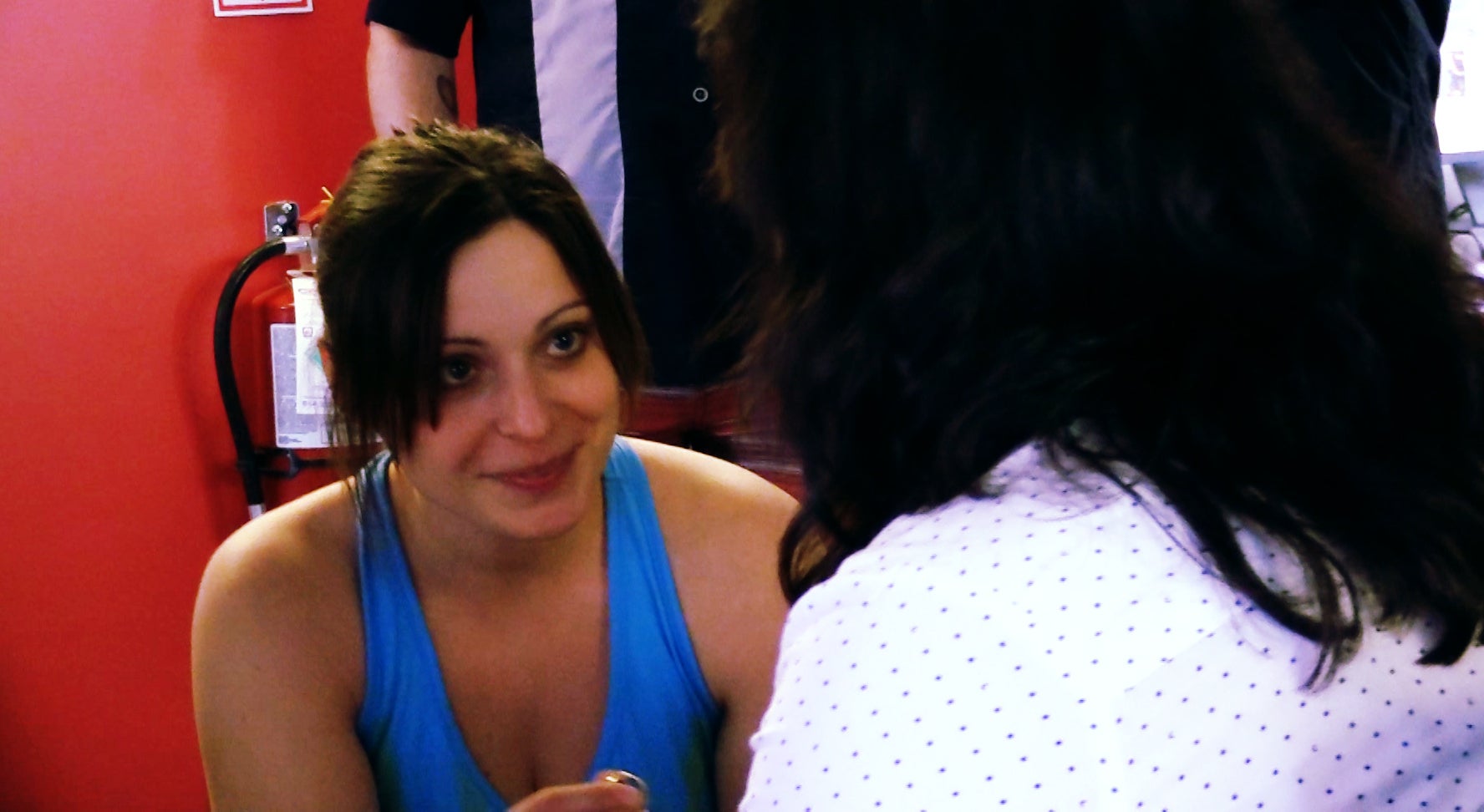 Image via BioWare
It's been a rough few months for gamers everywhere, especially women, so it's refreshing to see something like this come out of the industry. Amy and Jackie's love is a reminder that gaming communities can not only be positive spaces that bring people together, but safe spaces for people of all genders and orientations.
Congratulations, ladies.
H/T lgbtlaughs | Photos via BioWare