Older Disney fans may have grown out of getting makeovers at the Bibbidi Bobbidi Boutique in Disney World, but that doesn't mean they have to stop adding some magic to their beauty regimen. 
So, Disney created a fun but age appropriate line of cosmetics and beauty products for its adult fans called Beautifully Disney. Beautifully Disney was launched in March 2013 to be sold exclusively at Disney Parks. The products are available at various stores in Disney World and Disneyland. The line even has its own boutique in the Marketplace Co-Op at Disney World's Downtown Disney Marketplace with professional beauty advisors.
"We wanted to introduce our Disney Parks guests to a line of beauty products that they could incorporate into their everyday wear. In addition, our goal was also to try to inspire our fans to try something different, use pop of colors, different looks, etc.," Beautifully Disney merchandiser Lisa Bergman told the Daily Dot.
So far there have been eight Beautifully Disney lines released: villain and princess-inspired "Wickedly Beautiful;" "Unlock the Spell" inspired by princesses Belle, Rapunzel, and Tiana; "Fiery Spirit" inspired by princesses Jasmine, Merida, Mulan, and Pocahontas; Tinker Bell and Blue Fairy-themed "Fantasy in Flight;" Minnie Mouse-focused "Pop of Minnie;" Alice in Wonderland-themed "Curiouser and Curiouser;" "Tangled Web" inspired by Disney villains; and the latest line inspired by classic theme park ride The Haunted Mansion.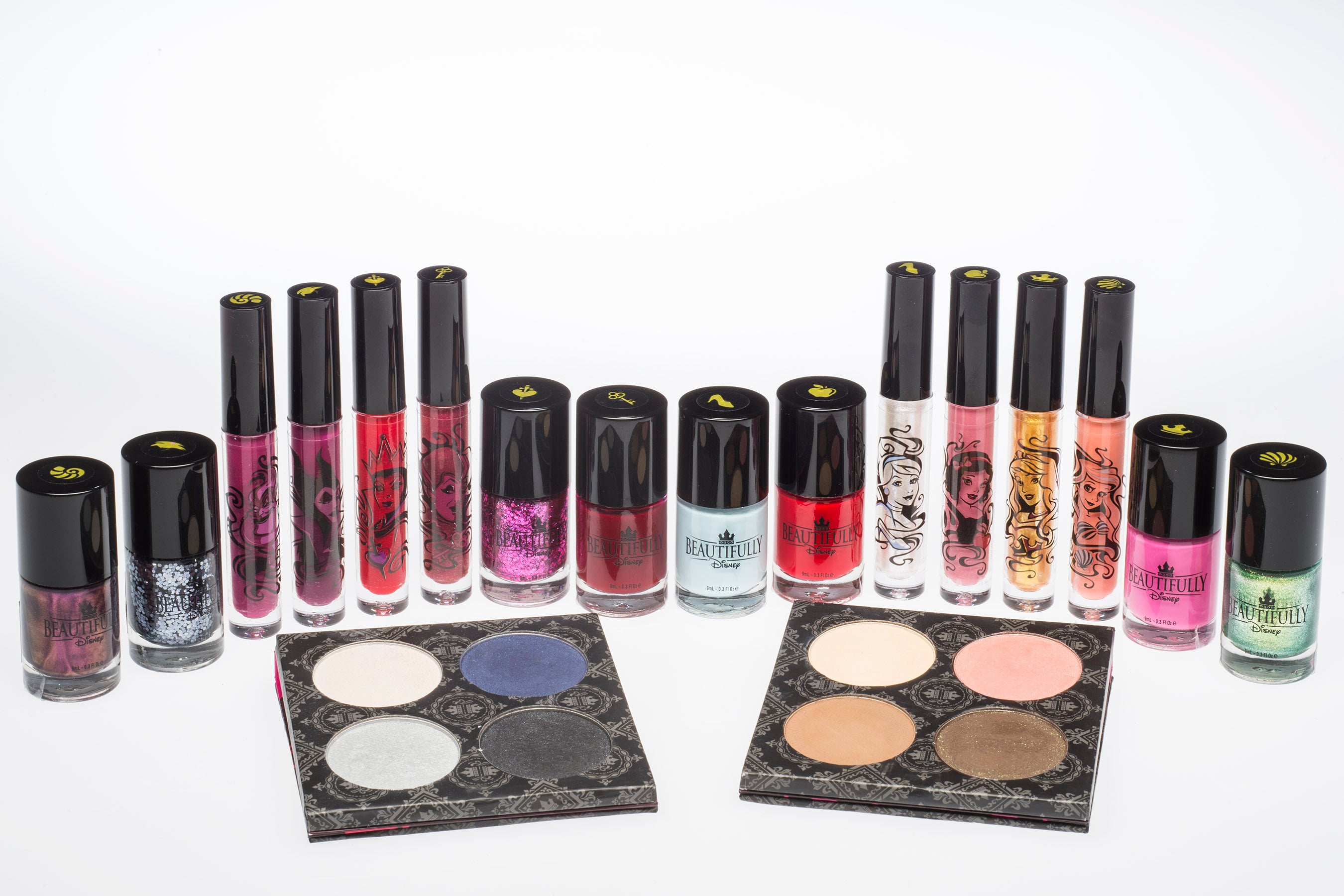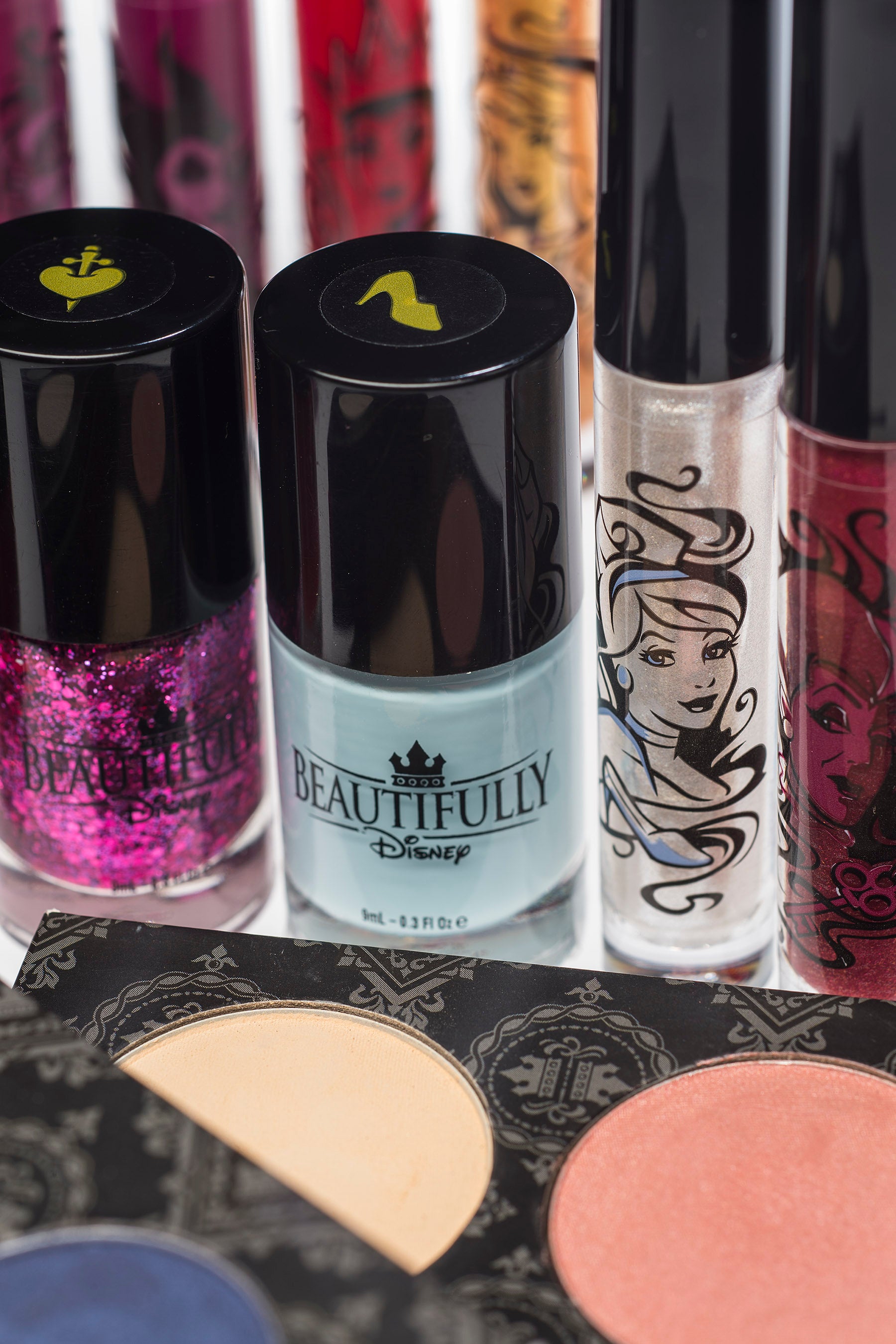 Wickedly Beautiful collection
Disney has a lot of material to pull from when it's developing these collections, so how does it decide on the subject of a Beautifully Disney cosmetics line? 
"We want to ensure we are offering our guests and Disney fans things that they would not only want but be able to introduce into their beauty regimen. Themes are often based on the popularity of characters and attractions as well as company-based initiatives," Bergman said. "We are quite familiar with what our guests are looking for and who their favorites are and it's combining that with the right look and feel that sits back to each of those characters."
The process from choosing the initial idea for a line to its release takes about a year. As they decide the products and colors for a line during that time, they're not just looking at the character color palette, but larger makeup trends.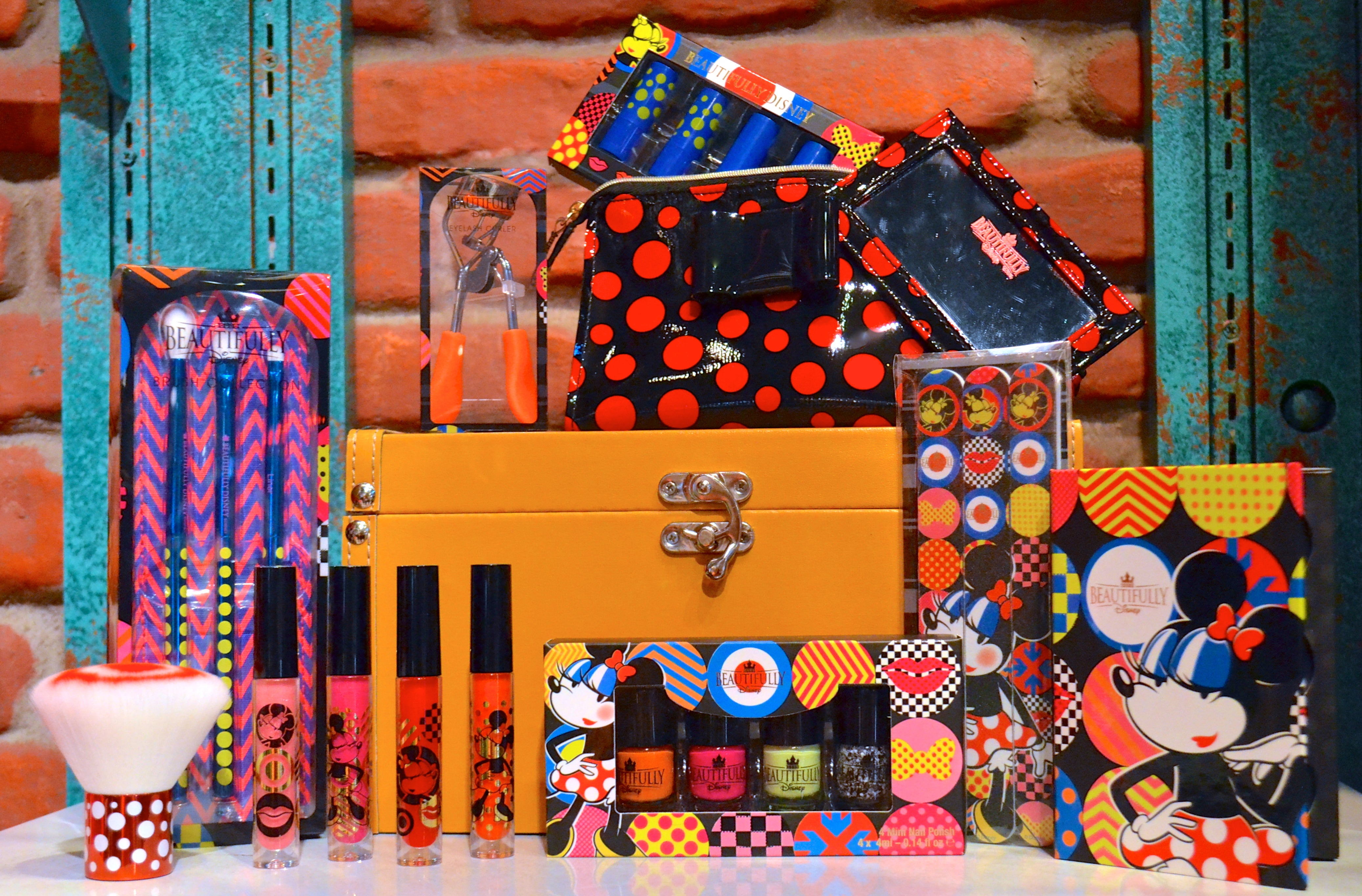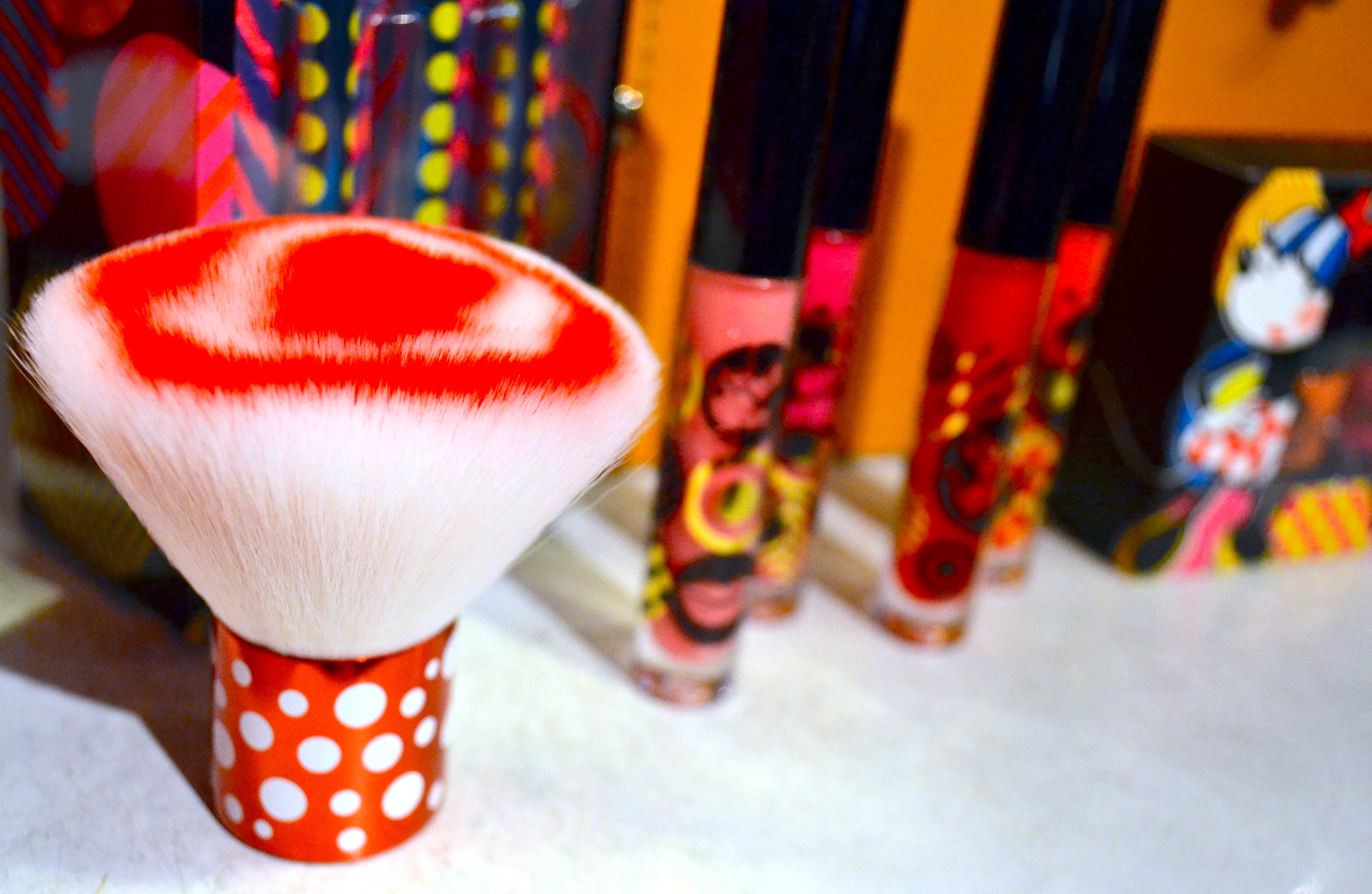 Pop of Minnie collection
"We look at the colors that the theme inspires against the forecasted colors for the season that the collection will come out during and try to marry the two so not only do the colors tell a story, but they are also actually wearable in your everyday life," Bergman explained.
Looking through the eight collections, some are more creative than others when it comes to transitioning character and story to makeup. All are certainly fitting for their release seasons, but they'd also be appropriate for any occasion. Of course if you are an older Disney fan who would just love to add these collections to your makeup drawer, their exclusivity to Disney Parks is certainly a roadblock. Not only does it mean you need to take a trip to pick them up, but their exclusivity means you might not have even heard of all these lines in the first place.
Some Beautifully Disney products are eventually sold online, but some are not. Bergman said this decision has to do with different partners within their line of business.
"We obviously need to balance what offerings are available online based on the other products being launched at the same time," she said. "It really is based on timing and if there are other initiatives that may take precedence over particular items from Beautifully Disney being available." 
Prices vary based on collection but items available online right now range from about $8.95 to $39.95, making them quite affordable.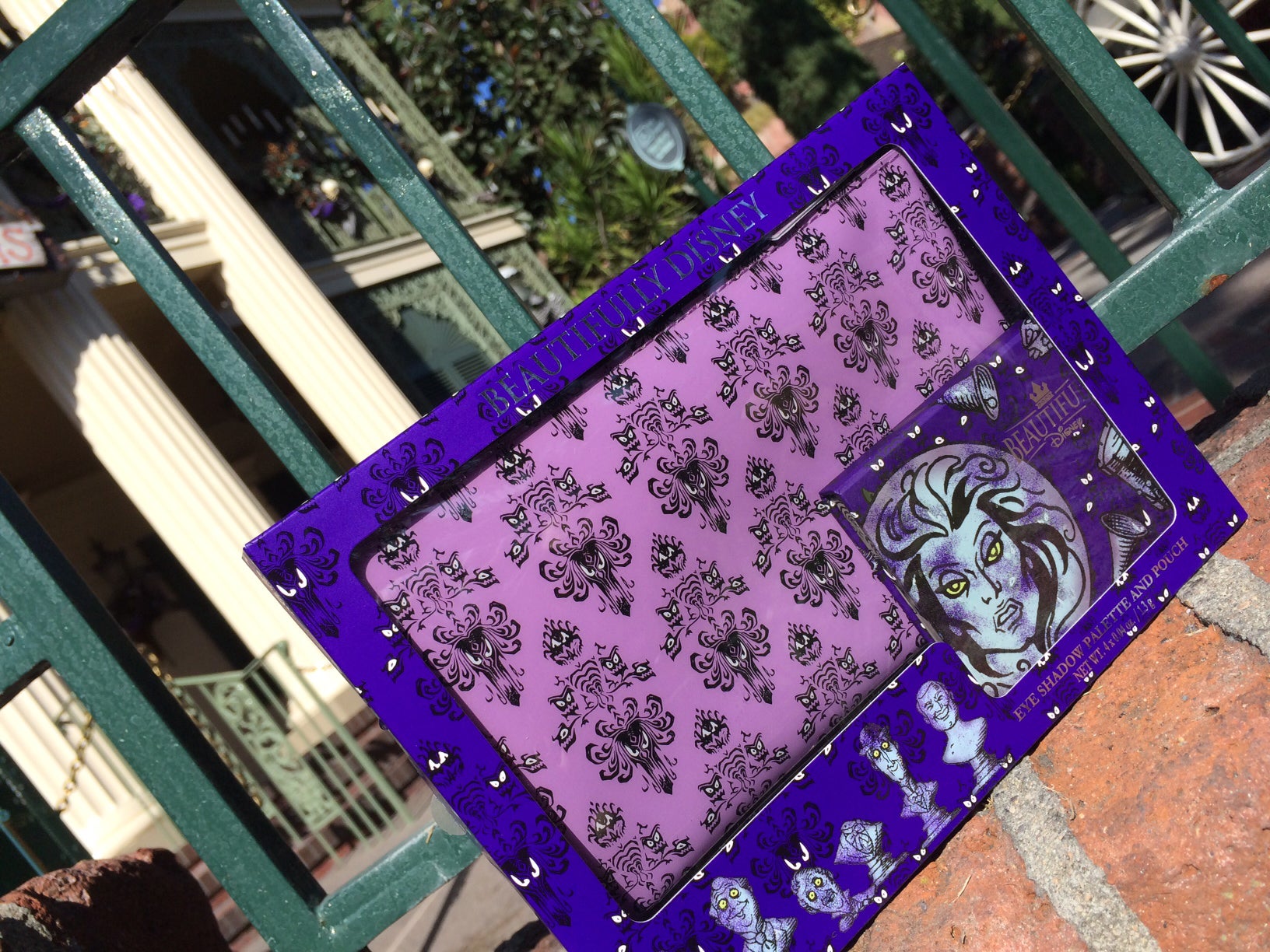 The Haunted Mansion collection
Other Disney cosmetics you might see more widely available such as MAC Cosmetics' Maleficent release this summer are handled by a different branch of the company. Disney may have its own cosmetics line in Beautifully Disney, but it's clearly just meant for its parks and occasionally online, with no plans for it to replace or compete with those outside partners.
Despite the limited availability, enough Disney fans are getting their hands on Beautifully Disney for their feedback to cause changes since the initial launch of the line last year. Customer input has resulted in expanding collections to include items like accessories and brushes according to Bergman.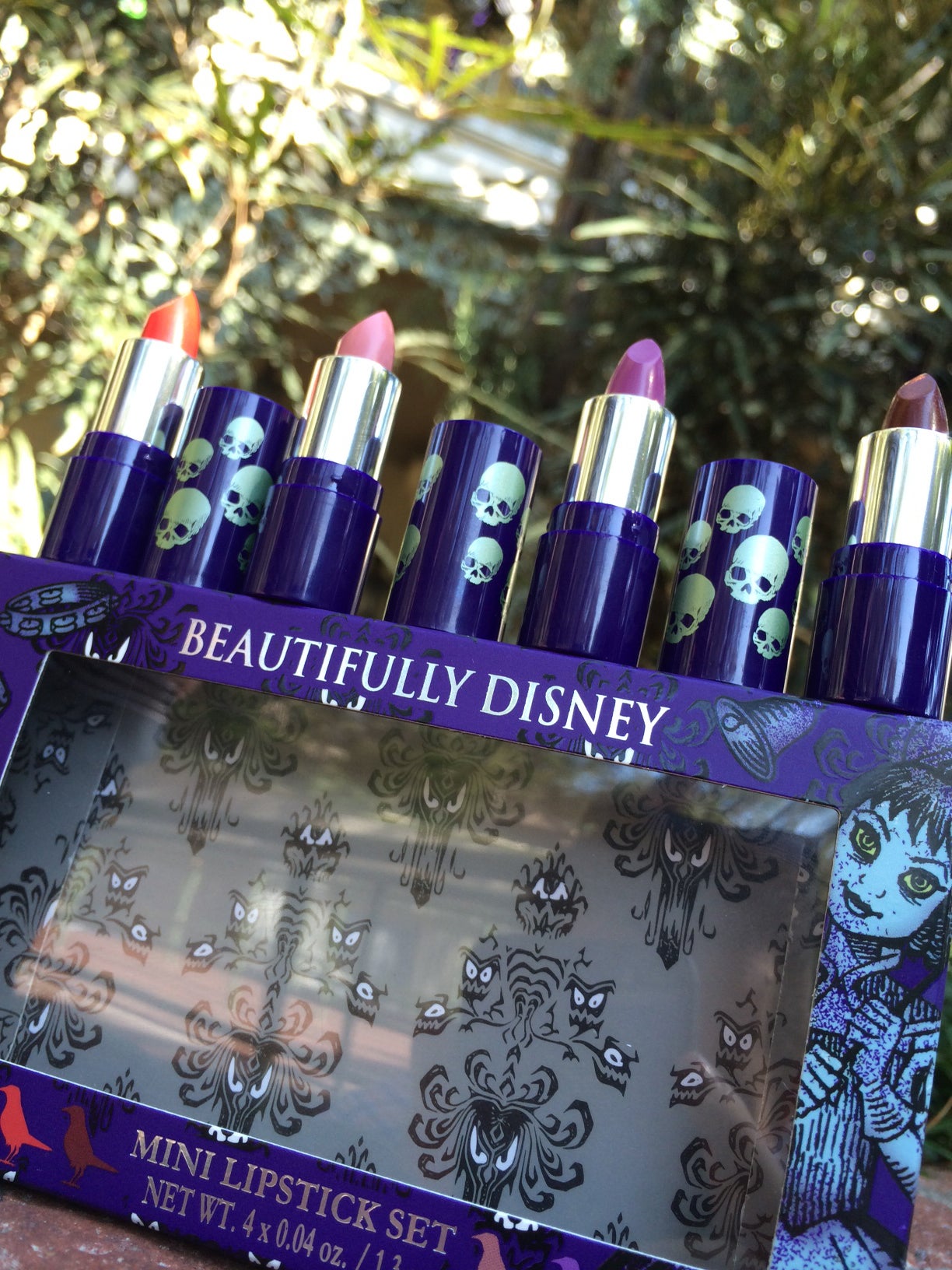 The Haunted Mansion collection
While Beautifully Disney is still a rather young line of cosmetics, it's showing increasing promise. Many of its collections fall back on the typical Disney themes of princesses and villains, but the introduction of the Haunted Mansion line last month shows they're not afraid to think out of the box for themes that will lead to more unique color palettes. Even though the presence of Star Wars will probably be increasing in parks over the next few years and Marvel continues to be a massive hit, Bergman said there are no plans right now to feature either in a Beautifully Disney collection. We'll keep wishing on a star though, and until then watch out for what's next.
"I think that our Beautifully Disney fans and followers will find the next collection quite 'cool,' full of shimmer and sparkle," Bergman teased. "Look for it to debut in November."
Photos courtesy Disney Theme Park Merchandise