Assassin's Creed: Odyssey will transport players back to ancient Greece and allow you to romance some of the characters you encounter—something that's not limited by which character you play.
At the beginning of the game, you can choose to play as the mercenary Alexios or Kassandra; while the ability to play as a female character isn't a first for the Assassin's Creed series, the choice is. Fans got a glimpse at the game itself (and some of its romance possibilities) Monday night in a walkthrough trailer.
At one point, Kassandra meets with Thaletas and Kira, the latter who contacted her about a high-paying job. She has the option to flirt with the characters as well as ask about the job she's being offered.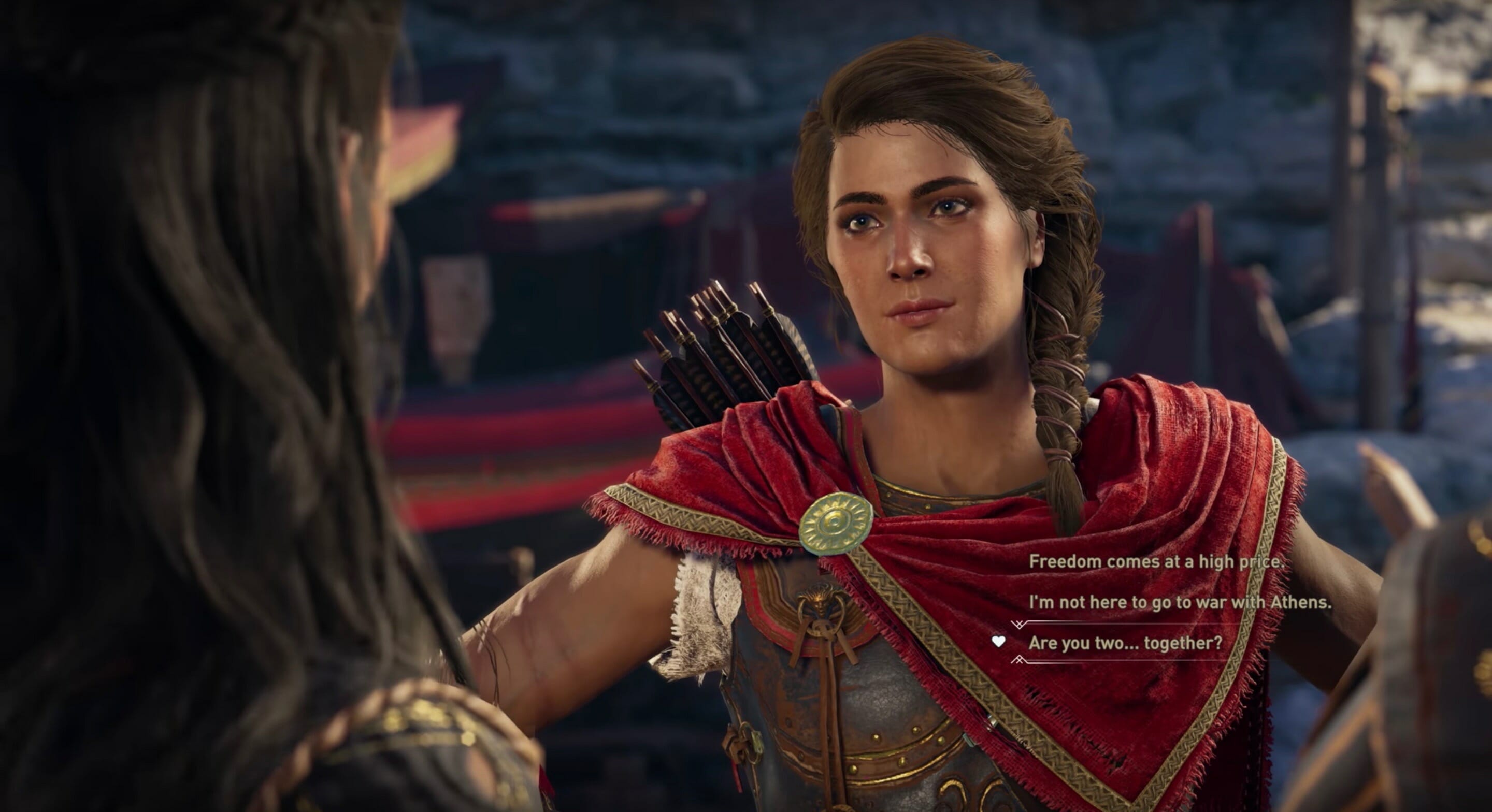 Later in the trailer, you see Kira and Kassandra becoming close. A different trailer shows Kira becoming closer with Alexios, the male character you can play in the game.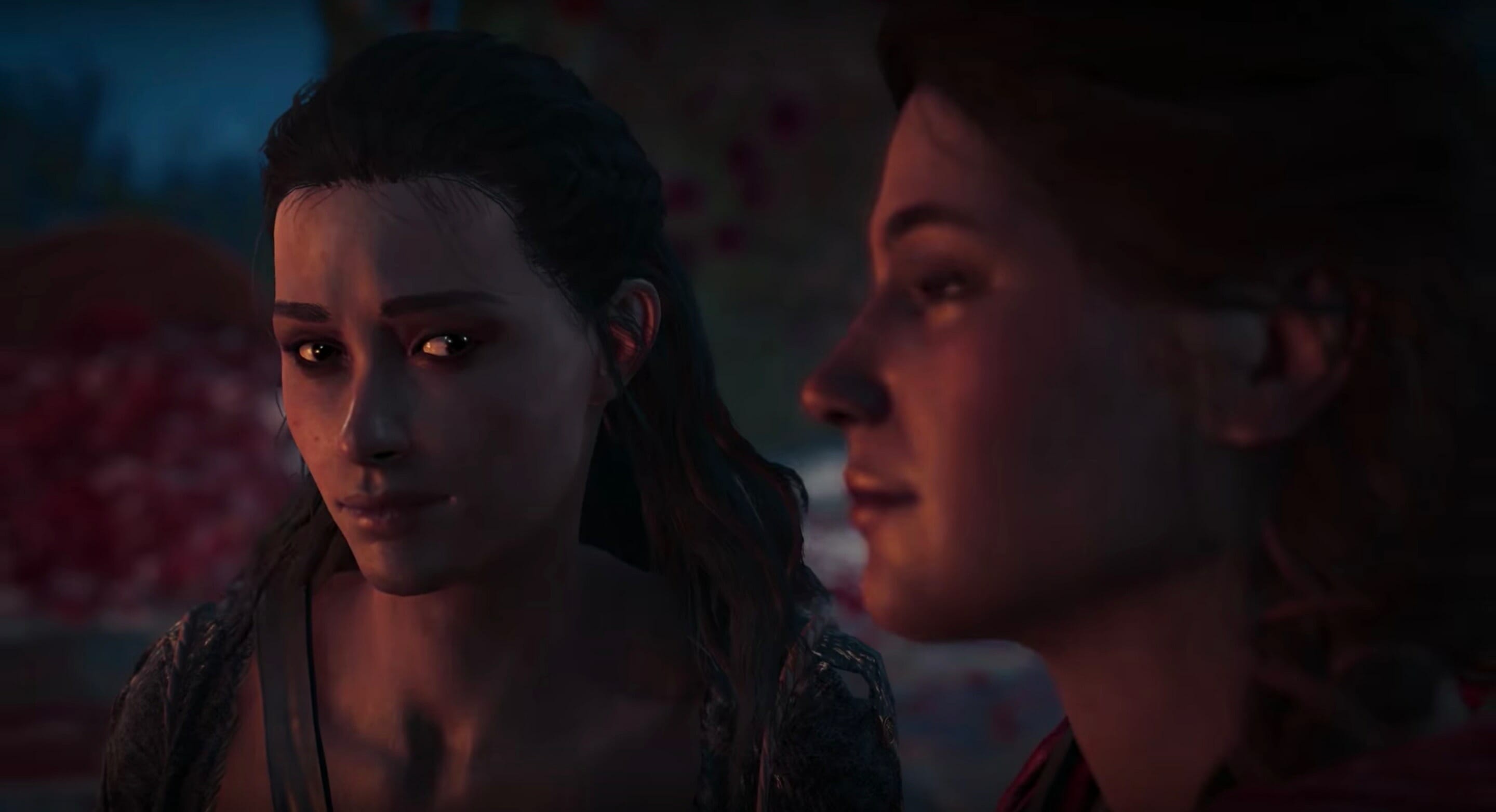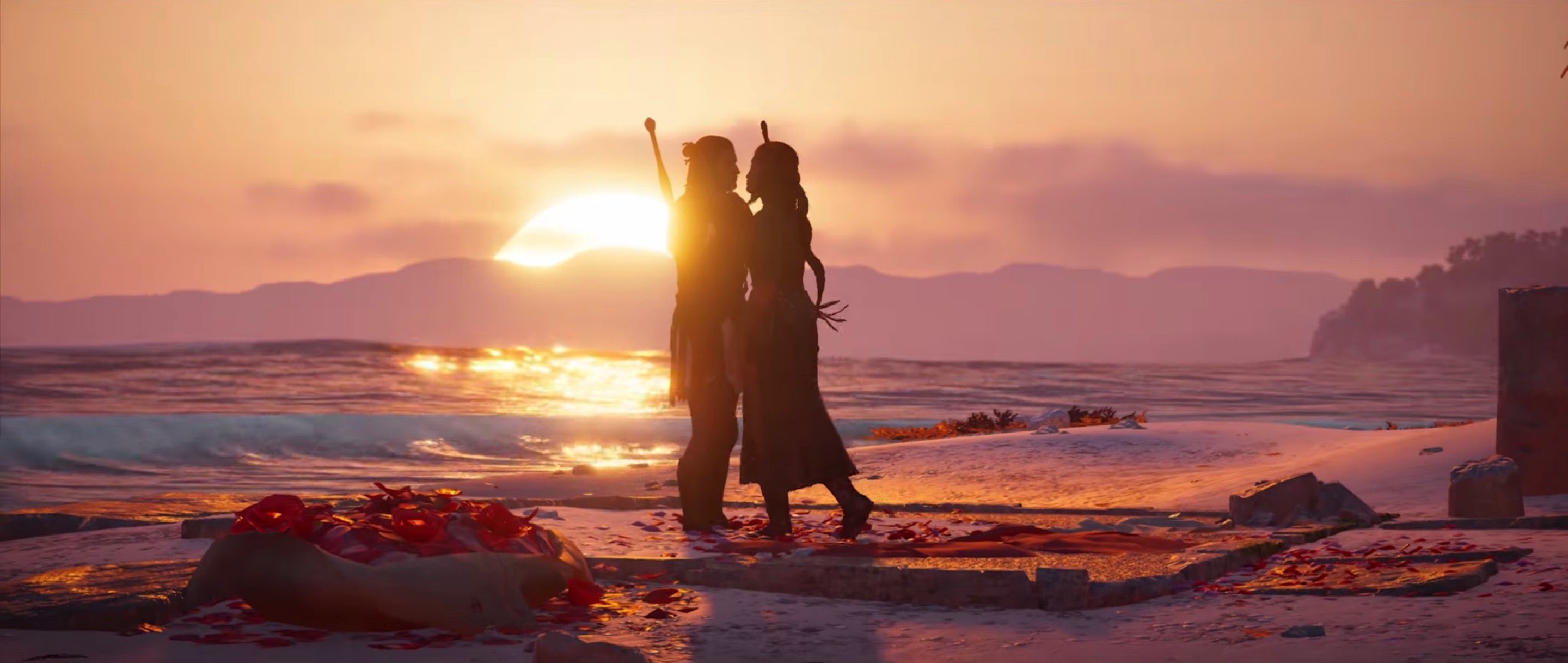 Kotaku, which has played a demo of Assassin's Creed: Odyssey, confirmed that the player can pursue a romance with either character no matter whether you start the game playing as Alexios or Kassandra. The lack of restriction based on which character you play suggests that players can pursue same-sex romances within the game.
"You do you, man," narrative director Mel MacCoubrey told Kotaku in regards to the ability to romance either character.
Assassin's Creed: Odyssey will drop Oct. 5.
H/T PC Games