Journalism has often been called the first draft of history. In the past, most researchers writing about historical events long after the fact would turn to the archives of daily periodicals for a first-hand account of what happened at the time.
But how does this pattern change when the world's most popular encyclopedia is capable of changing just as fast as the news itself?
In a new piece on Nieman Journalism Lab, Northeastern University research fellow Brian Keegan examined how Wikipedia responds in real time to mass shooting events like the recent tragedy at Sandy Hook Elementary School.
Among other conclusions, Keegan finds that those originating these current events entries may have less experience than a freshman journalism student. Looking at the early development of seven different Wikipedia pages about recent mass shootings, he found that experienced editors—who've worked across different mass shooting articles—were typically late to the game. Relatively inexperienced editors were quickest to mold and shape the entries in their first few hours.
"Much of the substantive content of the article is from editors who have edited none of the other articles about shootings examined here and likely no other articles about other shootings. In all likelihood, readers of these breaking news articles are mostly consuming the work of editors who have never previously worked on this kind of event. In other words, some of the earliest and most widely read information about breaking news events is written by people with fewer journalistic qualifications than Medill freshmen."
Keegan, who's previously chronicled Wikipedia's reaction to the Aurora shooting, found that after the first four hours, very few editors experienced in writing about these mass shooting events had contributed the Sandy Hook entry, a pattern he illustrates in the image below.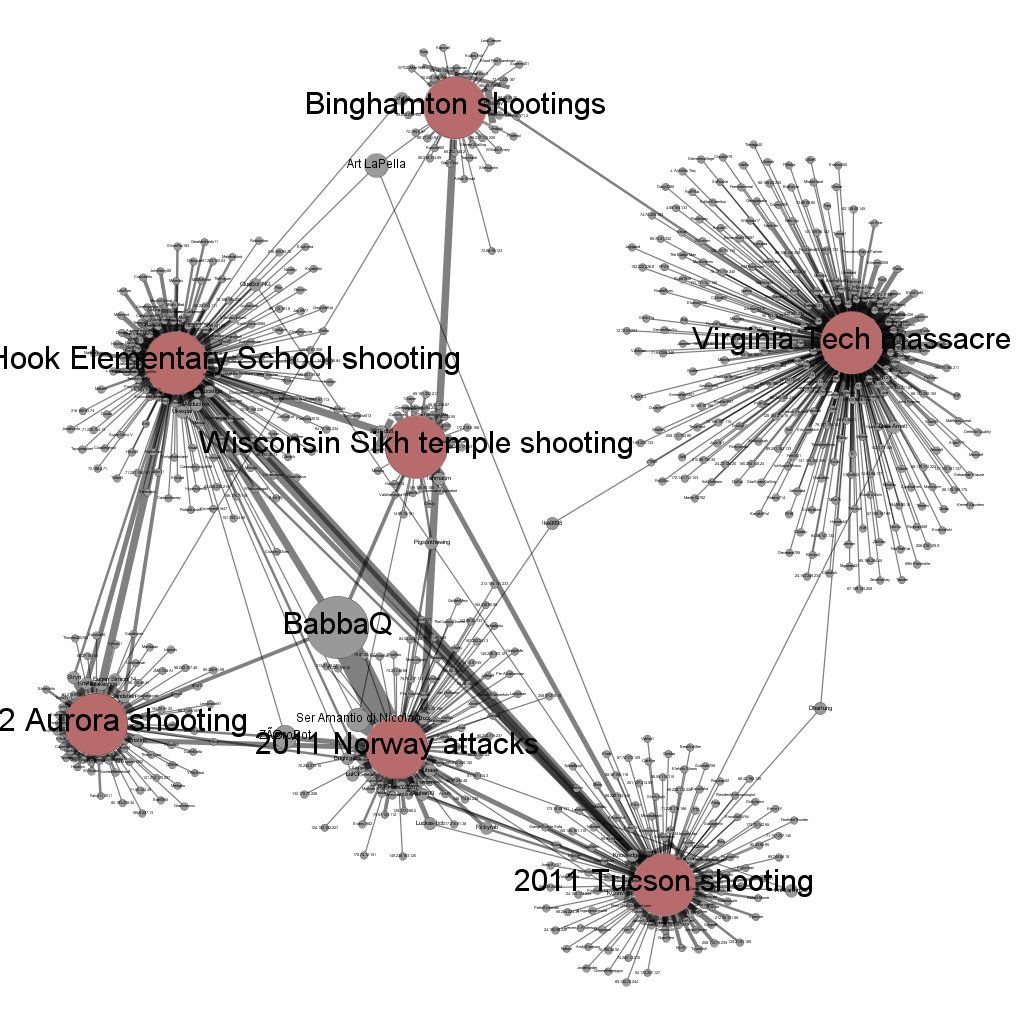 Collaboration network of articles (red) and the editors who contribute to them (grey) within the first four hours of their existence. Editors who've made more revisions to an article have thicker and darker lines. Illustration via Nieman Journalism Lab
But after 48 hours, Keegan said the revision trends paint a much different picture. By that time, he found "3,262 unique users edited one or more of the seven articles, 222 edited two or more of the articles, 60 had edited 3 or more, and a single user WWGB had edited all seven within the first 48 hours of their creation."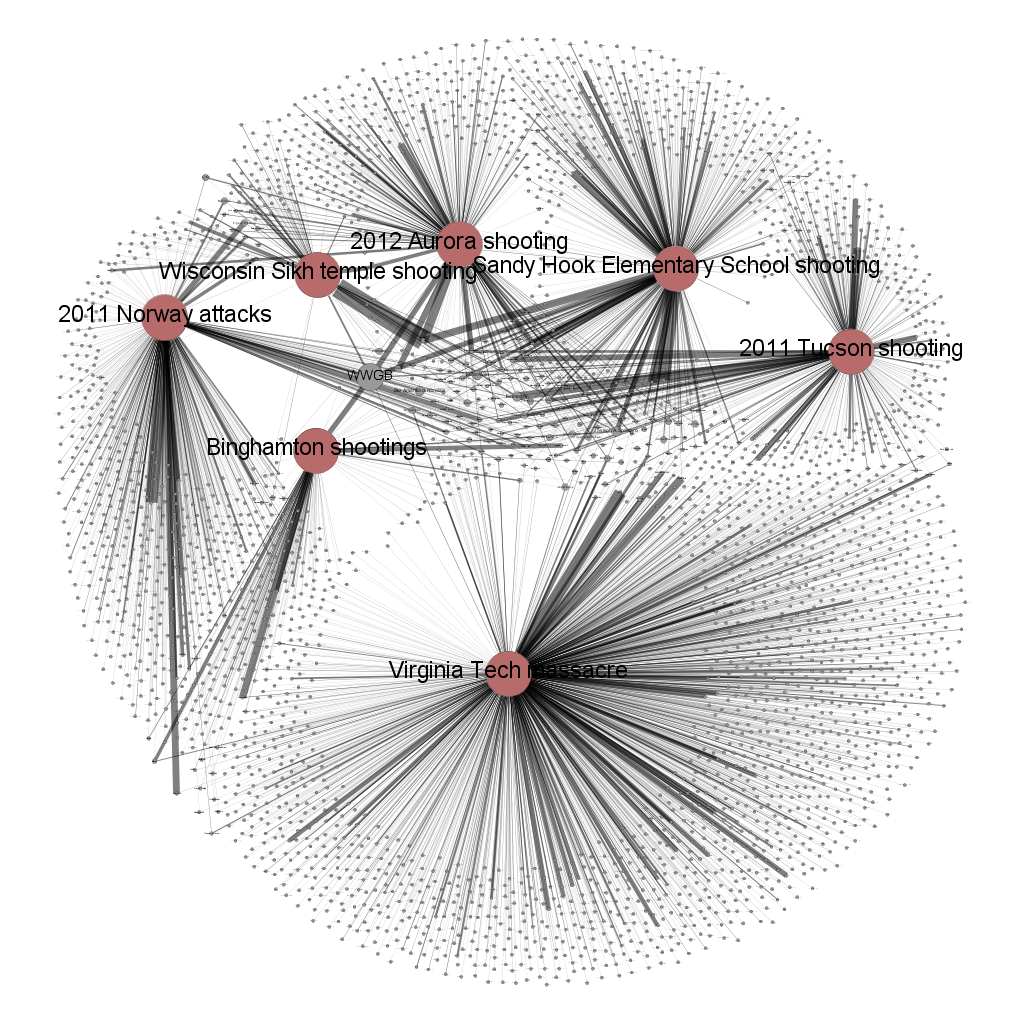 Collaboration network after 48 hours. Illustration via Nieman Journalism Lab
Keegan said that users like WWGB and others possess a topical expertise that allows them to bring order to the relative chaos of an early Wikipedia entry on a breaking news event.
"The ability for these collaborations to unfold as smoothly as they do appears to rest on the ability for Wikipedia editors with newswork experience to either supplant or complement the work done by amateurs who first arrive on the page," Keegan wrote.
Such is the beauty of Wikipedia. Edits are only one click away. 
Photo via Wikipedia