It's not exactly easy to tell if someone is who they say they are on Vine, Twitter's new video-sharing app. Case in point: There's an account with the username Vine. Who is it? Hard to tell—maybe it's run by the company; maybe it's an unknown, opportunistic individual.
Duplicate usernames and easily faked profiles mean it's difficult to ascertain the legitimacy of high-profile Viners (if that's what we're calling them). For now, our best way to tell who's who on Vine is if verified Twitter accounts plug their six-second videos, or if they pop up when you look for people to follow via connected Twitter accounts.
Now it appears that Vine is playing around with ways to verify accounts. Rus Yusupov, Vine's cofounder and creative director, has a Twitter-verified badge-style stamp that looks like this on his profile.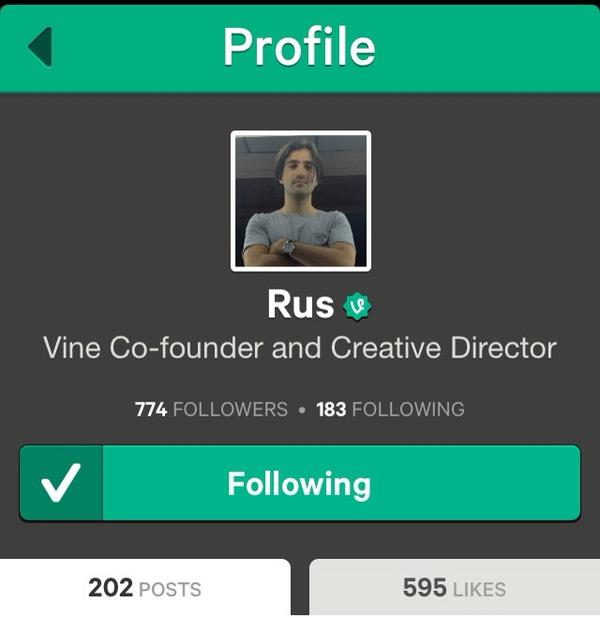 Here's how those badges look in the following/followed-by list.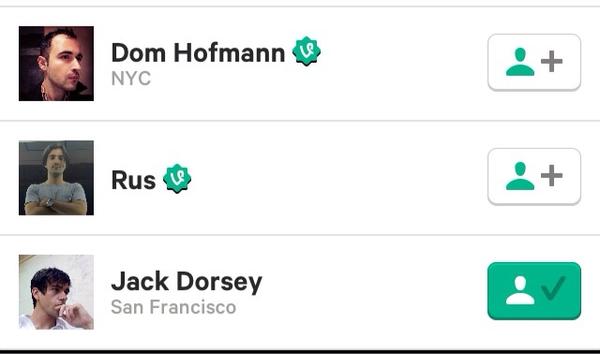 And here's how they look in search: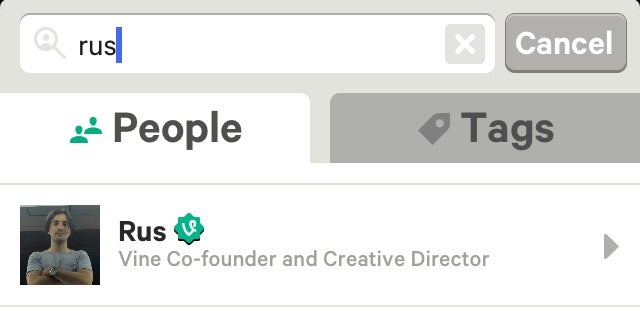 Seems legit. We asked Vine and Twitter for comment. We'll update when they respond.
Adding verified badges would certainly help cut out the fakers and help Vine foster a greater sense of trust between its users and the app itself.
Elsewhere, while Vine has little in the way of privacy settings, you can create a video with the app and share it with others privately. As CNET notes, it's simply a case of not sharing the video through Vine itself (either by hitting the "X" and "Delete Post" prompts as soon as you've recorded your video, or unchecking the "Share on Vine" option on the Share screen). 
You then have the option to send it to friends from your iPhone's or iPod touch's Camera Roll (those are the only devices on which Vine is available right now).
As we noted Friday, Vine has several issues which should be addressed to make the app really sing. It's early days though, and Vine's already a captivating community.
Meanwhile, a neat site called Vinepeek lets you view a real-time stream of vines. Careful though: the site's unfiltered, so some of the porn on Vine already might unexpectedly make its way to your delicate corneas.
Photo by Insider Louisville/Flickr