New York's official state flower is the rose. Its song is "I Love New York." And its Pokémon is … Pikachu?
A new petition on the White House's We the People website calls for each state to adopt an official Pokémon. It's the latest in a growing trend of weird and hilarious requests.
"With the increasingly widespread use of technology and the ever increasing popularity of Pokémon I and many others believe that it is very important that the government recognize them," reads the online petition.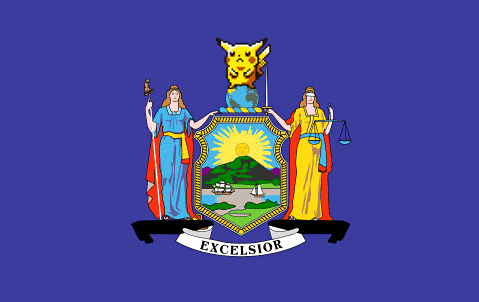 Since the petition was launched Sunday, it has collected 760 digital signatures, which is 24,250 away from what's needed for President Barack Obama to issue a formal response.
News of the Pokémon-inspired petition comes after another request, calling for the construction of a Death Star before 2016, collected more than 34,000 signatures and forced the White House to respond Friday. 
"The Administration shares your desire for job creation and a strong national defense, but a Death Star isn't on the horizon," wrote Paul Shawcross, chief of the Science and Space Branch at the White House Office of Management and Budget. "The construction of the Death Star has been estimated to cost more than $850,000,000,000,000,000. We're working hard to reduce the deficit, not expand it."
Unlike the Death Star appeal, the Pokémon petition has not received unanimous support from the Reddit community. On r/Pokemon, redditors balked at the idea of wasting state resources on a niche request.
"The Death Star response was novel," GTUD commented. "It was also well-reasoned in a tongue-in-cheek fashion (promote jobs, homeland security, etc). This is not novel. This is not clever. This is a waste of government resources to even consider. Furthermore, it will not generate the same humorous response even if it reaches the 25k mark because the person who responds to this petition is a generation and a culture removed from Pokemon, whereas Star Wars is old, entrenched, and endemic."
Illustrations by Fernando Alfonso III