People who want to see photographs of military men's dongs can now do so on Craigslist Baghdad, where a rash of Casual Encounters listings suggests that America's servicemen and women aren't getting nearly enough sexual service.
The news of this dearth comes from the Military Corps Times, which first reported the flood of not-at-all-flaccid photos on the online classifieds. It seems as though members of America's military throughout the Middle East have become smitten with posting pictures of themselves in compromising positions, all in the hopes that they may find some fun while they're doing America's dirty work.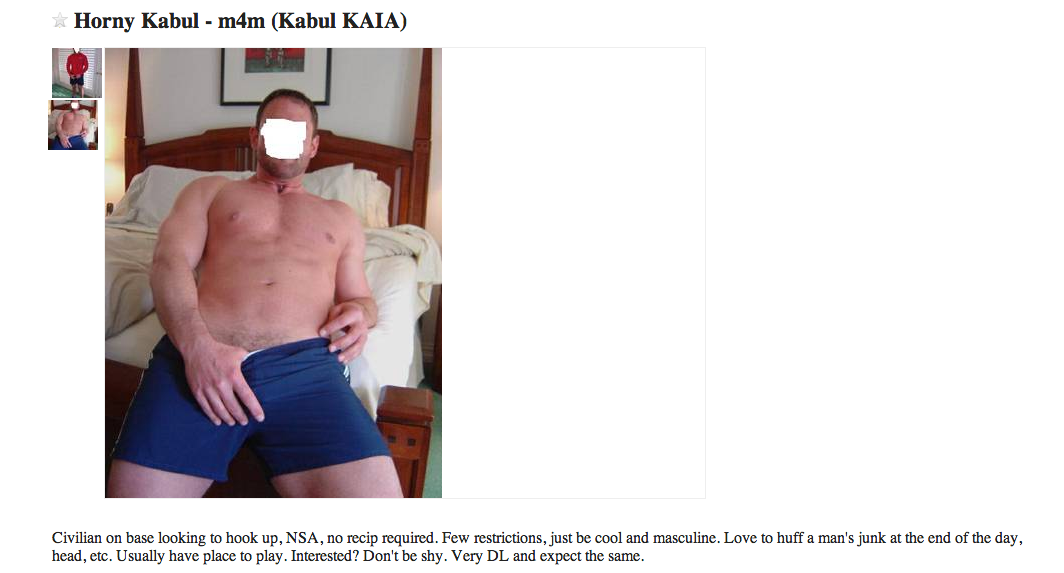 There's a whole slew of these listings if you roll through some of the Middle East's most populated Craigslist communities. I'd search out a few more, but I got tired of looking at military meat and decided to get on with the reporting of the news.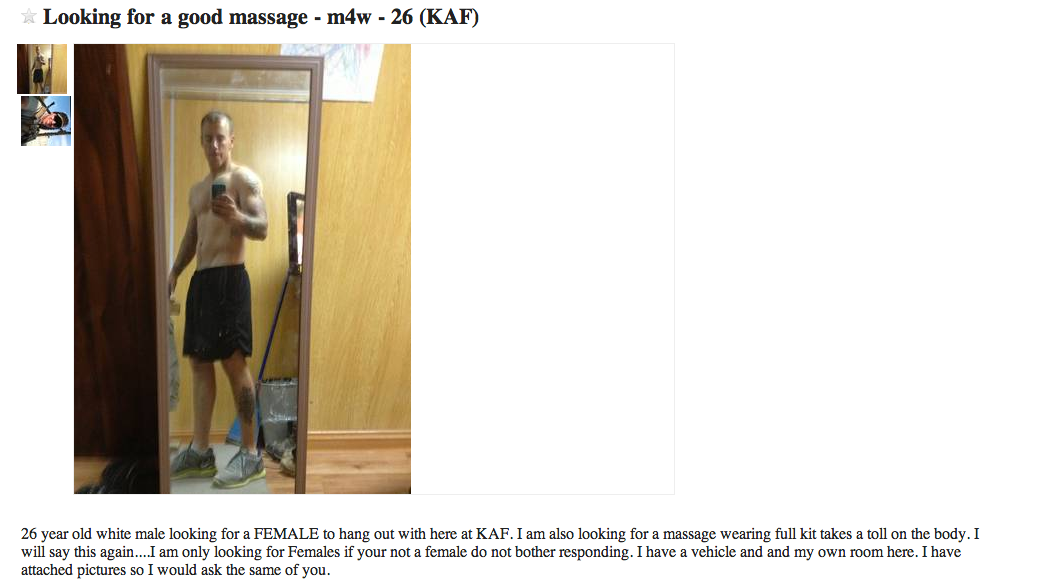 Betabeat points out that using the Internet to solicit sex is not technically a crime under the Military's Uniform Code of Military Justice, but agents from the Naval Criminal Investigative Service are cracking down—which is in their right. Commanders can enact regulations whenever they please, and posting pornographic pictures—of which I've seen way too many this morning—onto the Web is strictly forbidden. 
Which sucks, because if anything's apparent, it's that these soldiers really need it.
Photo via Eric McGregor/Flickr