The Iowa GOP has canned its social media management company after it posted an offensive flowchart labeled "Is Someone a Racist?" to Facebook.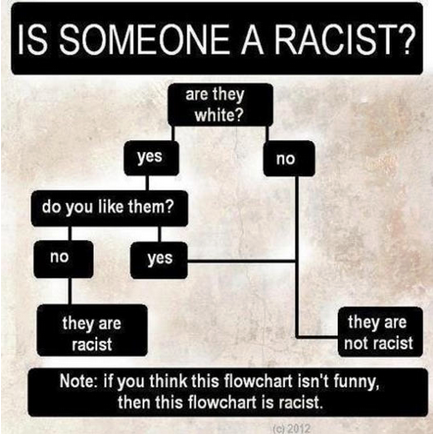 The chart, apparently intended to be a joke, was accompanied by the message, "Because it's Friday night and we don't need serious political posts on Friday night we are sharing this. Happy Friday and LIKE and SHARE! Unless you think this chart is racists, then don't."
Iowa GOP Chairman A.J. Spiker told the Des Moines Register that he was alerted to the post by a reporter from the Daily Beast, who called to question him about the controversy on Friday. Spiker quickly had the post deleted and issued an apology on the Iowa GOP's Facebook page.
"Earlier tonight, a contractor of the Iowa GOP made a post referencing a discussion on race that the GOP believes was in bad taste and inappropriate," Spiker wrote. "We apologize to those whom were offended, have removed the post and are ensuring it does not happen again."
He followed up on Saturday by firing the social media management company 4:15 Communications, which was responsible for the post. Shane Vander Hart, the founder and president of the company, wrote his own apology Saturday, saying, "It was an attempt at humor which perhaps would have been OK for my personal page, but not for the Republican Party of Iowa."
"My intent was to make light of how the race card is often played in American politics, regardless of my intent it was inappropriate," he said. "It was an error in judgment, one I deeply regret, and take full responsibility for."
His error in judgment, however, became an opportunity to talk to his children about the importance of using caution when posting to social media, he said.
"Granted mistakes most people make won't cause a media firestorm, but they can carry negative consequences regardless," he wrote.
H/T The Daily Beast | Photo via IowaGOP/Facebook