It's pretty easy to fool your followers into thinking you have a verified account. The trick is to add a blue checkmark to your header image.
Here's an example of a fake account for rapper Chief Keef. It's inexplicably large number of followers shows why it's important to determine if an account authentically verified.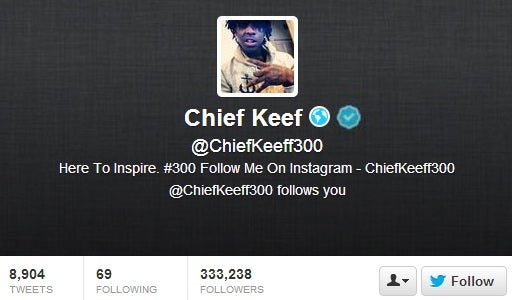 Thankfully, it's also easy to spot when someone's actually verified. If you mouseover a legitimate verified badge on the Twitter website, you'll see a pop up letting you know it's the real deal. Here's what the badge looks like on the real Chief Keef's account.

Many Twitter clients have their own ways of showing the proper verified badge, so it's less easy to be fooled, while headers appear differently in some. In Tweetbot's mobile app, for instance, the checkmark is shown just above the options button in someone's profile and the header is shunted to the top of the screen.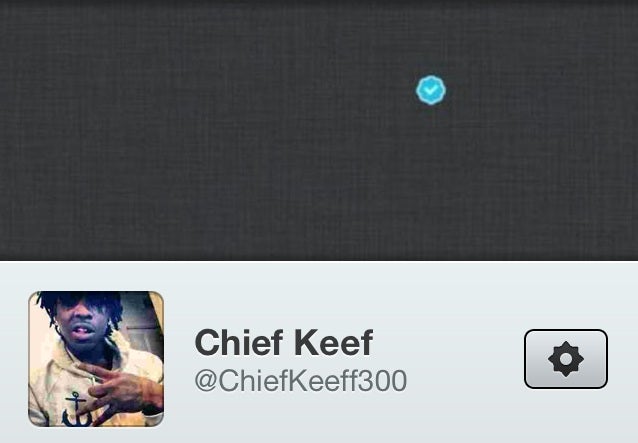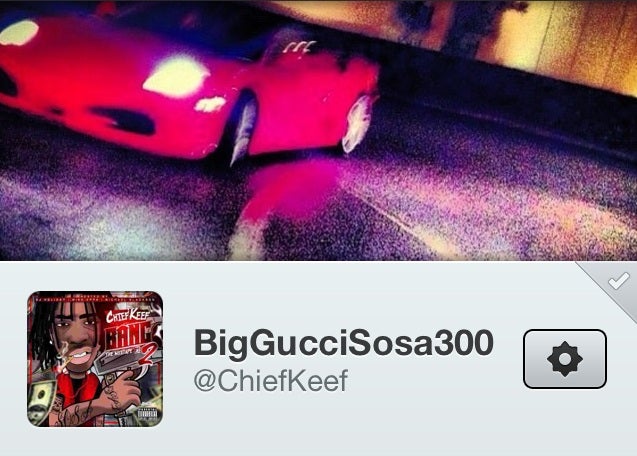 In the old version of TweetDeck, there's no header at all, making it much easier to see which accounts are verified.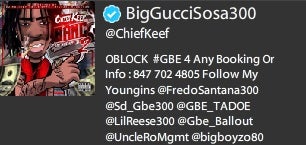 Also, if pranksters aren't careful where they place the verified badge in headers and/or change their bio without checking carefully, they'll probably give the game away.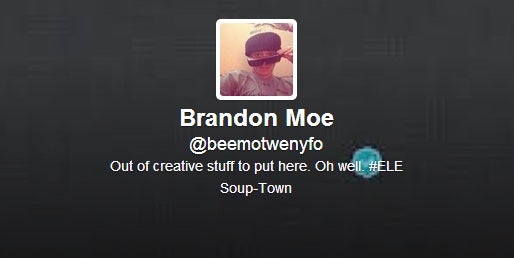 Adding a verified badge to your header without actually being verified is not a good idea. It violates Twitter's Terms of Service and could lead to a permanently suspended account, leaving your followers to wonder what you'd done to deserve such ignominy.
Eagle-eyed Twitter users aren't easily fooled by such shenanigans either.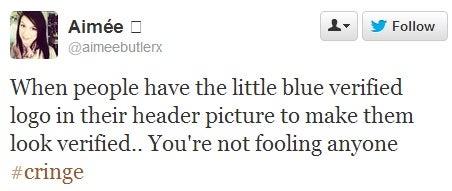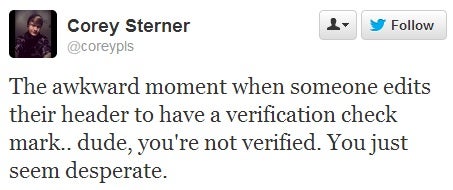 That said, you should tread carefully. Twitter has flubbed on verifying fake accounts in the past. Last January, Twitter mistakenly verified a fake account of Rupert Murdoch's wife, Wendi Deng Murdoch. In March, a phony Brett Farve feed got the coveted checkmark.
On the other hand, if you're as creative as Daily Dot GIF master Fernando Alfonso III, you might want to add your own spin on the badge to your header, as long as it's not a checkmark, of course.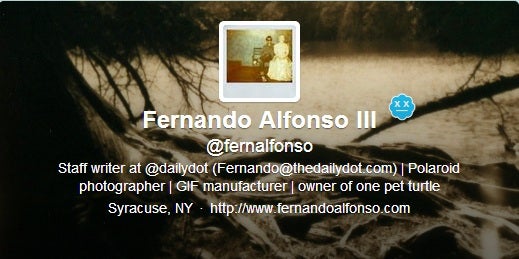 Photo via MovieclipsCOMINGSOON/YouTube