If you want to take the pulse of the Internet community, there are few better places than Twitter. Following Tuesday's East earthquake on the East Coast of the United States, Twitter's collective reactions flooded through the Daily Dot newsroom. We've analyzed the search results for the term "earthquake" over the moments since the event to produce this wordcloud, which highlights terms used in related tweets by frequency. The larger the word, the more often it appeared in tweets.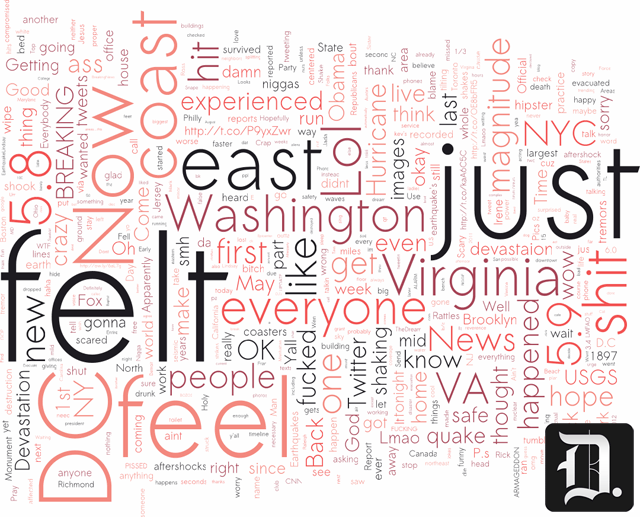 A bit deeper into the wordcloud you begin to pick up the curiosity and news-spreading nature of tweets moments after the quake. "5.8" and, "5.9" reflect the Richter-scale rating of the quake — a standard measurement scientists use to compare the strength of siesmic events. "Aftershocks", although present, do not appear to be among Twitter's greatest post-quake concern.
1897 is a reference to the year in which Virginia last saw an earthquake of this intensity.