We crawl the web so you don't have to.
Sign up for the Daily Dot newsletter to get the best and worst of the internet in your inbox every day.
Hello fellow citizens of the internet! Andrew here. Welcome to today's edition of web_crawlr.

Our top stories today are about: How Panera has made a decision to "delete" its highly-caffeinated and very viral Charged Lemonades, how everyone wants to know what happens to Sen. Tim Scott's (R-S.C.) girlfriend after suspending his presidential campaign, a look at the Daily Dot's new YouTube series "Meme History," and a customer sparking a discussion after being asked to tip after shopping at a self-service kiosk.
After that, our Senior Reporter Tricia has a "Problematic on TikTok" column for you.
See you tomorrow!
— A.W.
---
⚡ Today's top stories
A Panera customer's video about the chain's decision to "delete" free refills of its Charged Lemonades sparked a viral discussion about the offering's caffeine content.
She had a very brief moment in the sun.
The Daily Dot is launching a new YouTube series 'Meme History,' celebrating the most iconic memes that have graced the internet since its inception.
When a cashier asks you to tip, at least you can see the face of the person you would be tipping. But who receives a tip in a self-serve kiosk?
---
We crawl the web so you don't have to. Sign up to receive web_crawlr, a daily newsletter from the Daily Dot, in your inbox each day.
---
By Tricia Crimmins
Senior Reporter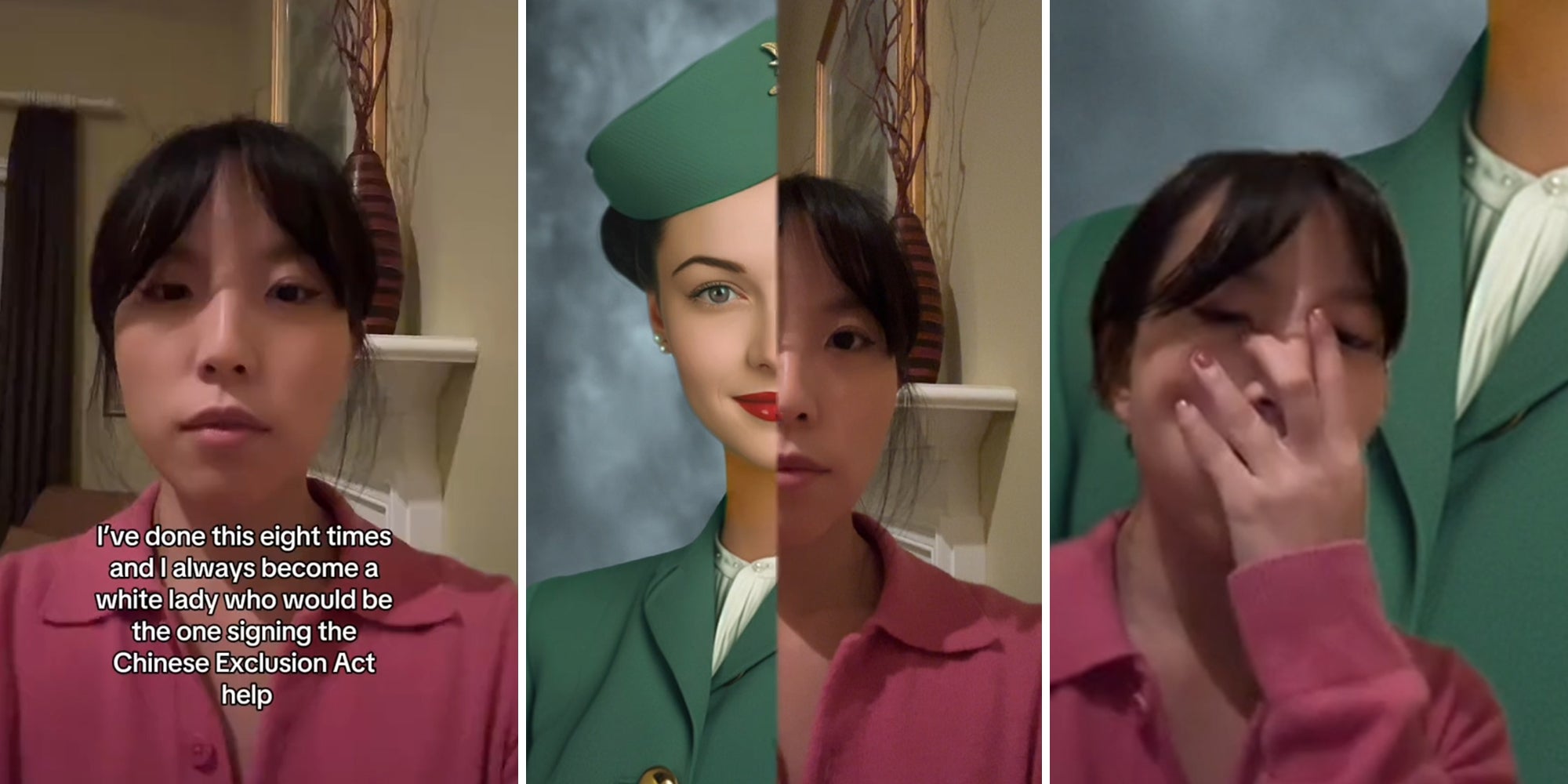 TikTok's AI studio photo filter is lightening skin and making people look thinner
In each edition of web_crawlr we have exclusive original content every day. On Tuesdays our IRL Reporter Tricia Crimmins breaks down the trends on the popular app that will make you cringe in her "Problematic on TikTok" column. If you want to read columns like this before everyone else, subscribe to web_crawlr to get your daily scoop of internet culture delivered straight to your inbox.
---
🕸️ Crawling the web
Here is what else is happening across the 'net.
🥚 A McDonald's worker showed a behind-the-scenes look at a contraption used in cooking scrambled eggs that has to be seen to be believed.
🌿 How would you react if someone mowed your lawn without your permission and then demanded $150 for the work?
🍗 This worker went viral after sharing that after he asked for a raise, his company instead catered Chick-fil-A for the staff.
🥗 Have you ever experienced sticker shock while ordering lunch? Then you're not alone. Recently a TikToker went viral when she posted about paying $31 dollars for a salad.
🎁 With the holiday's approaching, a beauty expert is going viral for sharing which Sephora holiday sets are a ripoff.
🧸 Gather the family for some G-rated fun. These are the best kids' TV shows that are actually good.*
💰 Ever since TikTok debuted its shopping experience, users have become concerned about the over-commercialization of the platform, like this one user who called out the "dystopian" merchandising landscape.
🍹 Two customers went to Applebee's with just $3 and ordered two Dollaritas. They were shocked when the bill arrived.
*The Daily Dot may receive a commission in connection with purchases of products or services featured here.
---
📝 Question of the Day
Everyone's got opinions, and we want to know yours. Just click a button below to answer the question, and tomorrow we will let you know how fellow web crawlers like you answered.
To answer questions like this in the future, sign up for web_crawlr here.
---
👋 Before you go
How often do you need to wash out your water bottle? Definitely more frequently than never.
In a TikTok from the account @kookynell, that has more than 1.7 million views, a woman's first time washing out her water bottle is documented, as is the gunk that's been chilling in it.
As if seeing the dark-colored gunk on a soapy pipe-cleaner brush isn't enough, you also get a glimpse into the depths of the hydro flask, where there is more gunk—possibly mold.