A new study suggests that Twitter could have potentially predicted the London riots, based on the sentiment and volume of tweets leading to the incident. 
A recent study suggests that Twitter might have been able to predict the makings of calamity in the U.K. shortly before the London riots occurred.
The study, conducted by researchers at Bristol University, analyzed 484 million tweets from nearly 10 million users looking for signs of anger, joy, sadness, and fear.
The researchers looked to evaluate the effect of the recession on the nation's mood and found that the overall tone of tweets coincided with national events. For example, tweets contained less anger-coded words shortly before and after the royal wedding of Kate Middleton and Prince William.
The opposite effect occurred when the nation made severe budget cuts and during the London Riots. When these events occurred, anger in tweets rose significantly.  
While the ability of Twitter to track national mood was revealed in a study conducted by the University of Vermont, this study provides unique insight into Twitter's predictive nature. What is perhaps most remarkable is that anger in tweets appeared to rise all the way up until the London Riots—an event that could not have possibly been foreseen.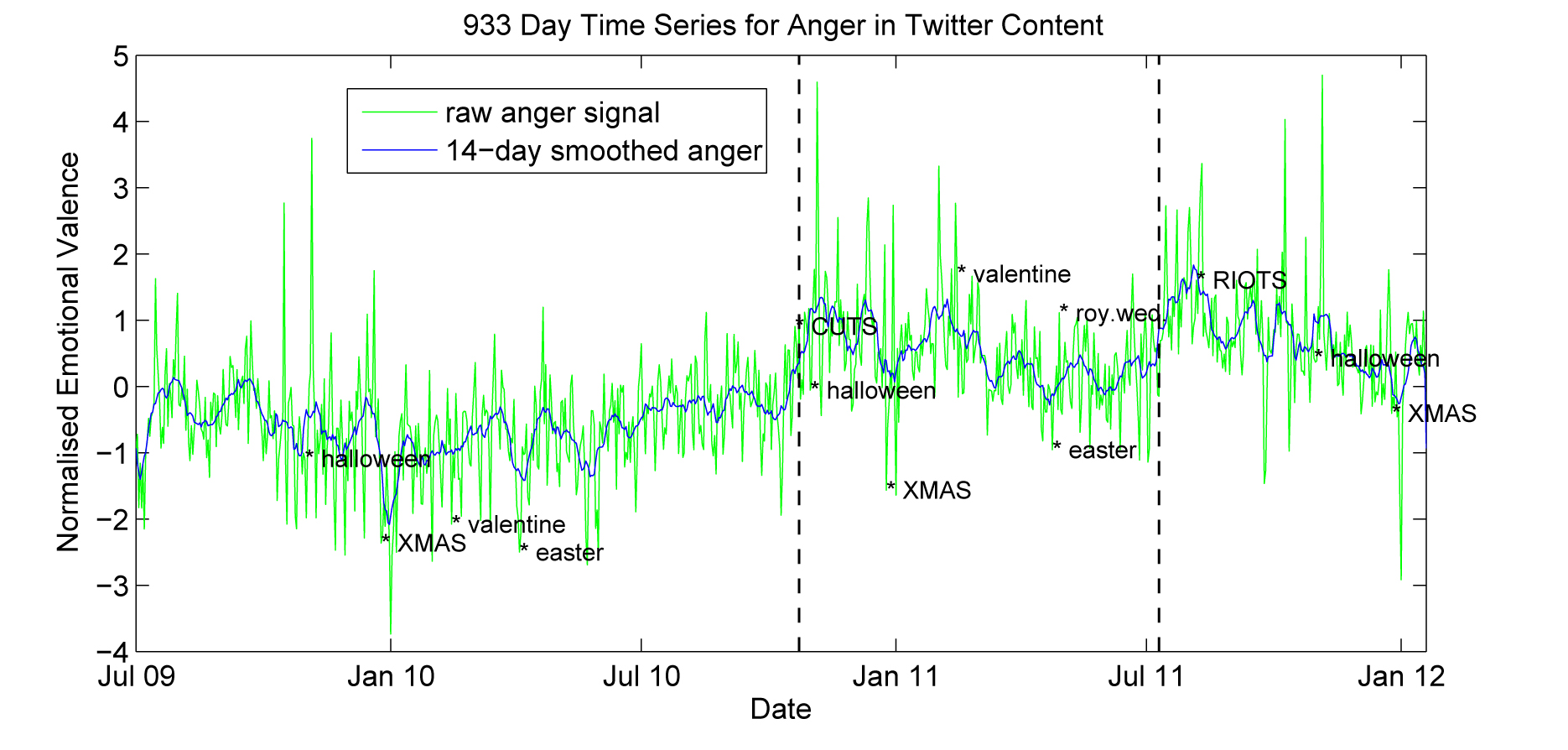 The researchers have cautioned, however, that the results must be backed up with further research.
"For this conclusion to be reached in more certain ways, we need more data," the study said. "But we observe that a steady increase in anger was observed in the weeks preceding the riots."
The research is also consistent with another study conducted by researchers at Cornell University that found that moods on Twitter correspond to our biological clocks. When people first woke up, tweets tended to be more grumpy, and by noon tweets tended to reflect more positive emotions.
Photo by inorman88
Pure, uncut internet. Straight to your inbox.