With hundreds of millions of tweets per day, it's impossible to follow everything happening on Twitter. Every Friday, the Daily Dot rounds up notable Twitter news and stories from the past week—in 140 characters or fewer.
Press are not invited to Twitter's upcoming platform event, which is odd because the facts will come out when someone tweets them anyway.
Dick Costolo told Japan's prime minister how U.S. election candidates used Twitter. Japan outlaws "almost all digital electioneering."
Twitter might be on course to make a billion bucks next year. Know what's cool? Not making easy Facebook jokes.
Speaking of money and Twitter, celebs make up to $20,000 for a single tweet from their diamond-plated iPhones.
Are #hashtags useless and unsightly? #What #do #you #think #?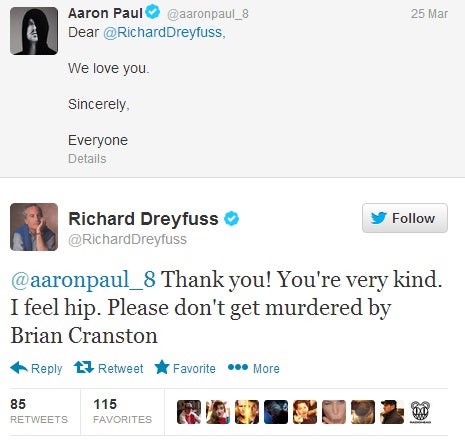 Argentina's president doesn't think Britain should reign over the Falkland Islands.
Here's one idea on how Twitter could let you deal with misinformation.
The guy who plays Christ in History Channel miniseries The Bible is embarrassed by the #hotjesus tag. Stop this objectification at once.
Soccer fans who tweet abuse to players may be banned from their team's stadium.
Michael Bloomberg wants Rupert Murdoch to "stop twittering" apparently.
A thinktank urged U.K. police forces to appoint officers to lead Twitter and Facebook intelligence-gathering efforts.
South African politicians might not have parliamentary privilege on Twitter.
An al-Qaida offshoot in North Africa started tweeting, making reference to its French hostages.
Here's your chance to have your tweet printed on the road during a race. Seems like something you should want to tell your grandkids about.
Just for fun, a few things people on Twitter learned this week: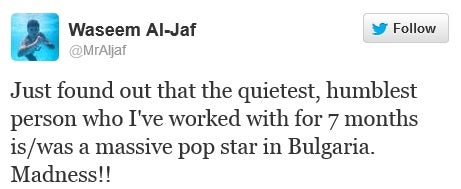 This week's notable new users: I guess we should mention Phil Jackson despite that lame stunt for his first tweet. Also, soccer star Jack Wilshere returned after quitting several months ago.
Photo of the week: Here's Marcel Proust playing air guitar on a tennis racket in the late 19th century. I hope his band was called Judas Proust. (@Jderbyshire)