A white man who attended a Washington, D.C., protest in blackface was punched in the face on Thursday, sparking off a chase that ended with a cop putting a Black protester in a chokehold. 
Video shared by independent videographer Brendan Gutenschwager shows an officer seemingly escorting out a white man wearing blackface. The man is seen talking to the officer while people behind them scream, "Get out of here!" 
"Straight to hell!" someone is heard saying from behind the camera.
The conversation between the officer and the person wearing blackface is not clear. At one point, one protester comes close and smacks the person in blackface.
The video then becomes blurry with action. The cops are seen chasing a man wearing a green jersey with the number 10 on the back. 
Other protesters run after them, screaming.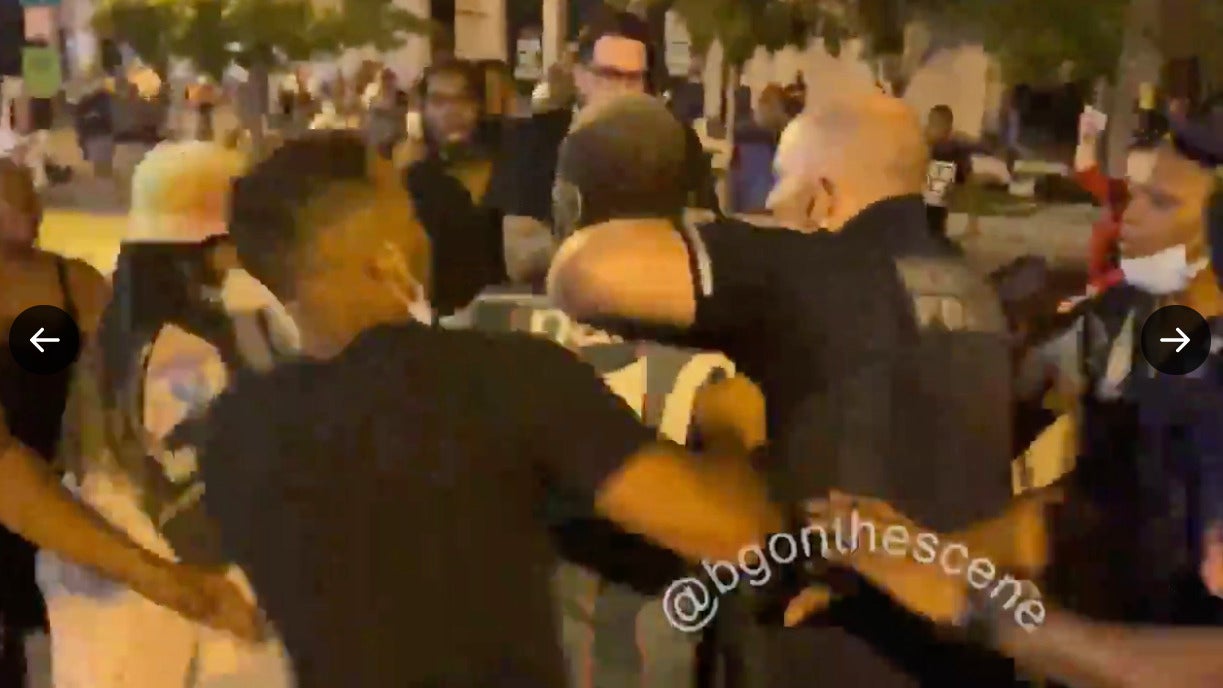 By the time the camera catches up to the officer, he is seen holding the man in green jersey in a chokehold. Protesters are seen demanding that the officer let the protester go.
It's not clear why the officer held the man in the green jersey in a chokehold. A closer look at the video shows that the protester who punched the blackface person is not wearing a green jersey with No. 10 on the back. 
The incident took place when Black Lives Matter and anti-Trump protesters gathered outside the White House on Thursday evening as President Donald Trump accepted the Republican National Convention presidential nomination, according to TMZ.  
H/T TMZ
---
Must-reads on the Daily Dot