Gamers across PC and consoles alike are eager for CD Projekt Red's upcoming open-world role-playing game Cyberpunk 2077. In the meantime, anime fans, dating simulation lovers, and turn-based strategy players have another title to keep an eye on: Uragoner, an upcoming free cyberpunk RPG that combines business management with lewd, off-hours rest and relaxation.
---
The 10 Best Anime Series on Netflix:

---
Uragoner takes place in the aptly-fitting year 2069, where megacorporations control everyday life and security firms keep the biggest companies afloat. Players star as an administrator for Uragon Corp., a new security firm that hires "custodians" to carry out combat missions in the field. Gameplay is partially inspired by Darkest Dungeon, so battles play out on a side-scrolling combat screen, and characters can be permanently killed (although players can turn off the feature). Mercenaries can be augmented and customized (whether to make them better in the field or just for fun), and the game features a full inventory system for sending custodians into the field. Alongside combat, the game features a management sim system where players can customize their headquarters and grow their corporation. It's all pretty complex for an adult game.
Uragoner is being developed by Uragon Games, a two-person team run by creative director and lead artist Kuso_Otoko alongside lead developer and programmer Bantam. Kuso_Otoko is known for his work on Crisis Point: Extinction, an adult Metroidvania (or "Hentroidvania") game, and the same level of care comes through in Uragoner.
"The hardest part for us so far has been weaving in the story elements into the RPG gameplay elements and making sure every character feels fleshed out through it," Bantam told the Daily Dot. "It's been a reasonable amount of work to make the visual novel aspect of gameplay not feel tacked on. I feel we're getting there!"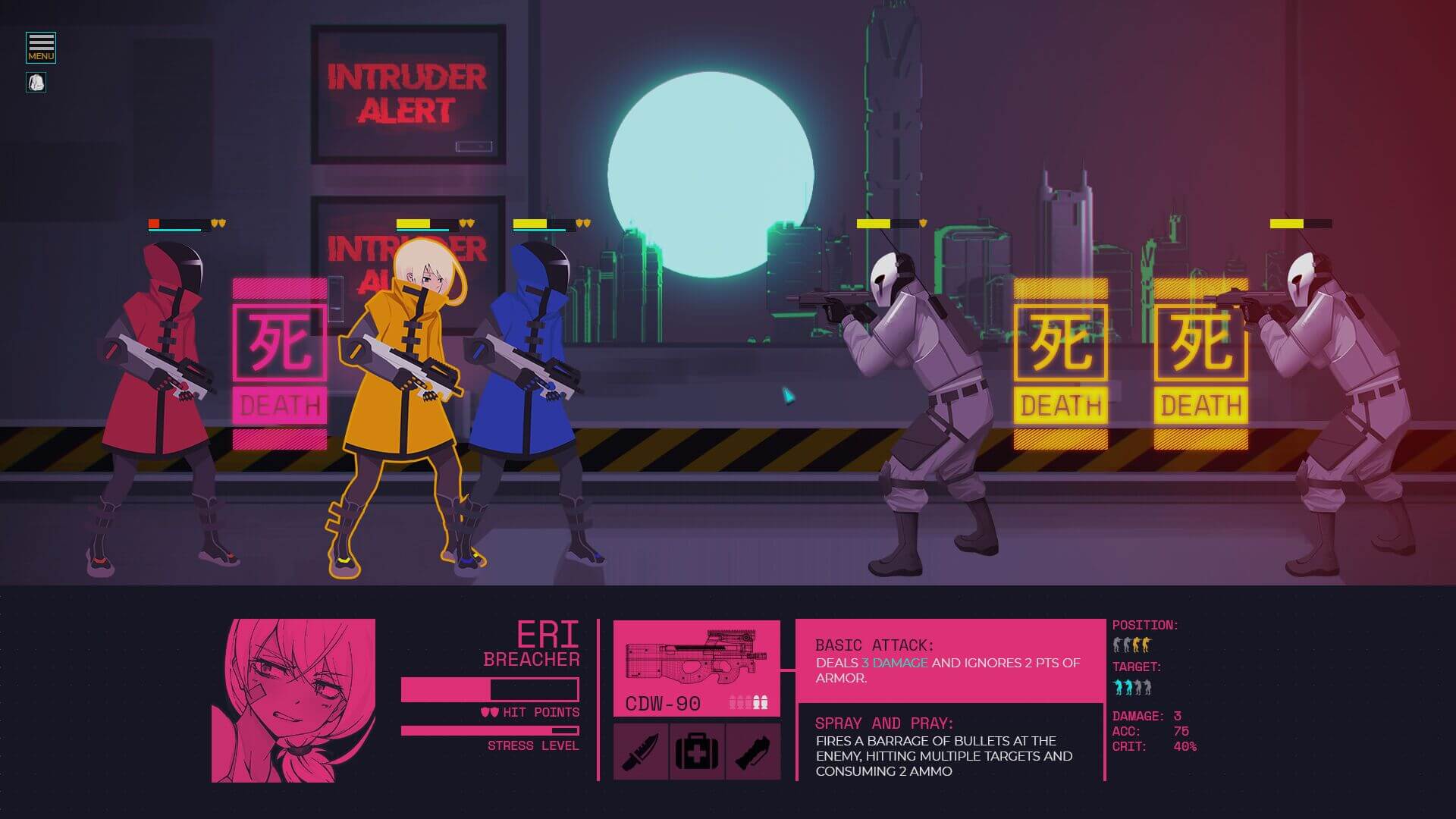 Uragoner's biggest appeal is that players can hook up with their custodians (or "cyborg waifus," as the game calls them). Uragoner's Patreon launch trailer teases that having "fun" together "makes waifus stronger." One scene shows Eri, a mid-20s mercenary, saying it's "about time we got to know each other better." Another, Lillie, asks for an "onsite performance evaluation" with the player while wearing skimpy underwear. Players can respond in numerous ways, like "I aim to please" or "what are you doing?!"
"We've been working to make the dating sim elements integrated into the gameplay, who you decided to send out or not send out affects their relationship with you, if they get hurt, do well on the mission, how you interact with them before and after a mission makes a lot of difference," Bantam said. "All this is before you even begin to get intimate with them. You continue to build your relationship after also. One of the aspects of our game is that your characters can die permanently in-game and we've found that you really want to maintain and protect your relationship with them because of that."
The game will also have character customization, and while players can only play as men for now, Bantam says gender customization options are part of the game's future roadmap.
As for characters to meet and romance, the team promised the choices will hit "double digits" in an interview with Noisy Pixel. The first three characters are "vanilla" cis women for now, but Bantam says Uragon Games is "looking to our patrons to guide us where they want us to go" with fleshing out the game's love interests and dating system. One idea includes augmented genitals, something that has already been requested and that the team "[wants] to work towards."
"One of the themes we also want to explore early on is this world you can have the concept of the body being separate from the person and how they identify. In this world you can transfer yourself into a whole new body with some caveats and it's something we are exploring in story," Bantam told the Daily Dot.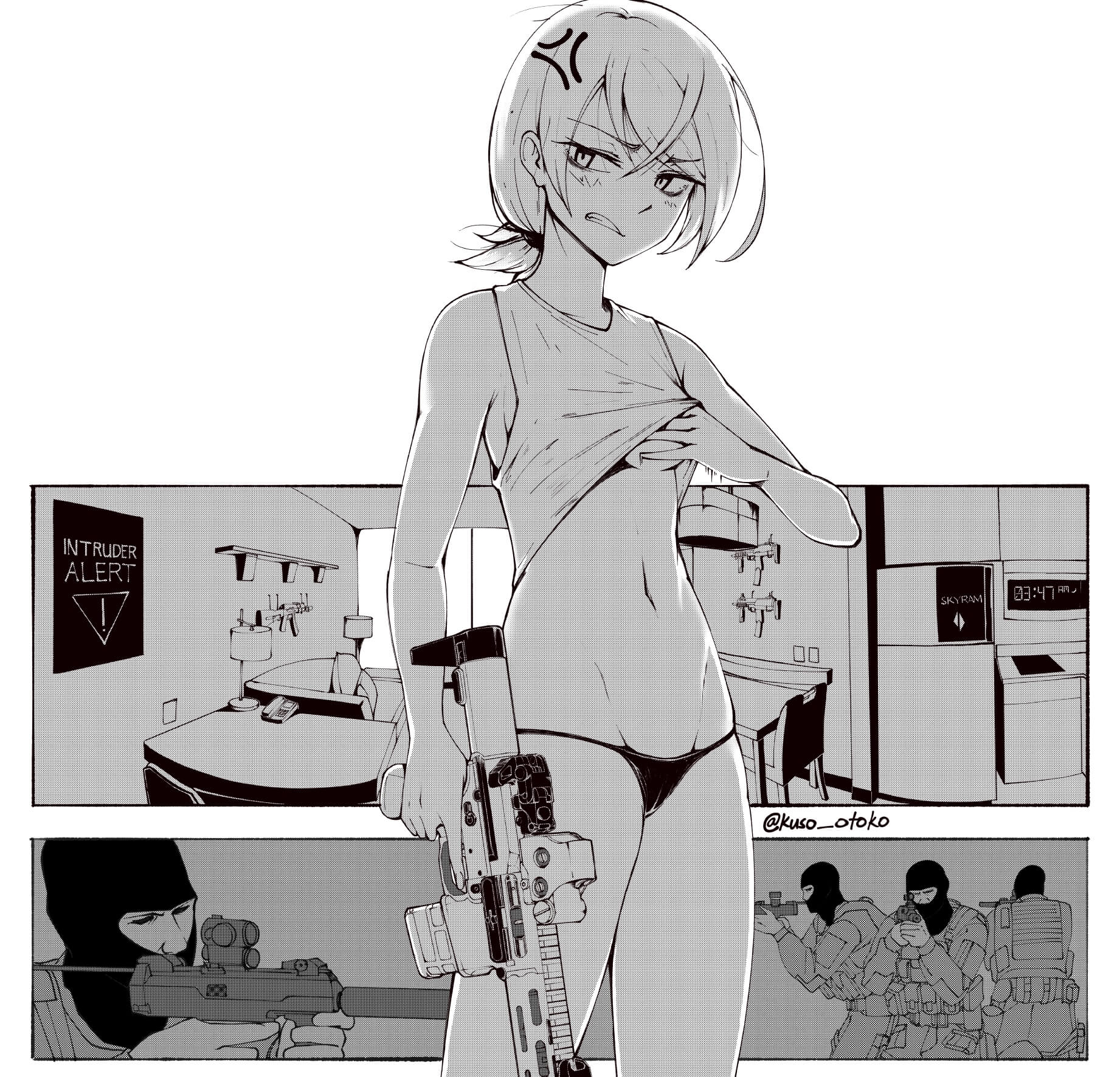 Uragoner doesn't have a release date yet, but Uragon Games teases that its first release will come to PC and Mac "soon," with Linux, Steam, app stores, and other digital platforms up for consideration. Steam has come under fire recently for its spotty policies on adult games, so the team has thought "a lot" about Valve's future plans.
"We're definitely concerned about it enough to have a plan B where we replace all the H-scenes with wholesome hand holding!" Bantam said. "As for social media. Twitter seems to be fine right now but we know that big social media sites can change their policies at any moment. Kuso himself had content taken down retroactively on Tumblr when they changed their policies and started to purge 18+ content, so we do limit what we're willing to put out there in case of future policy changes retroactively hurting us."
For more information, check out Uragon Games' Patreon page. Fans can look forward to free public builds along with special patron-only releases.
READ MORE: