A pro-Trump nurse had the time to pull out her phone on the job and flash the "OK" hand symbol in a viral TikTok, signaling solidarity with white supremacists.
Prior to 2017, the "OK" hand signal was harmless in virtually any context. But in 2017, a 4chan hoax touting it as a hate symbol that stood for "wp" or "white power" became so popular that white supremacists actually began appropriating the signal. In 2019, the Anti-Defamation League added the "OK" gesture to its Hate Symbols Database, dependent on the context. 
The TikTok, posted by Wee Key (@farmernurse), earned more than 72,000 views and 16,000 likes. She made her account private during the writing of this article, but not before other prominent social media accounts reposted her video.
Key is also wearing a "Trump 2020" hat in her TikTok profile picture.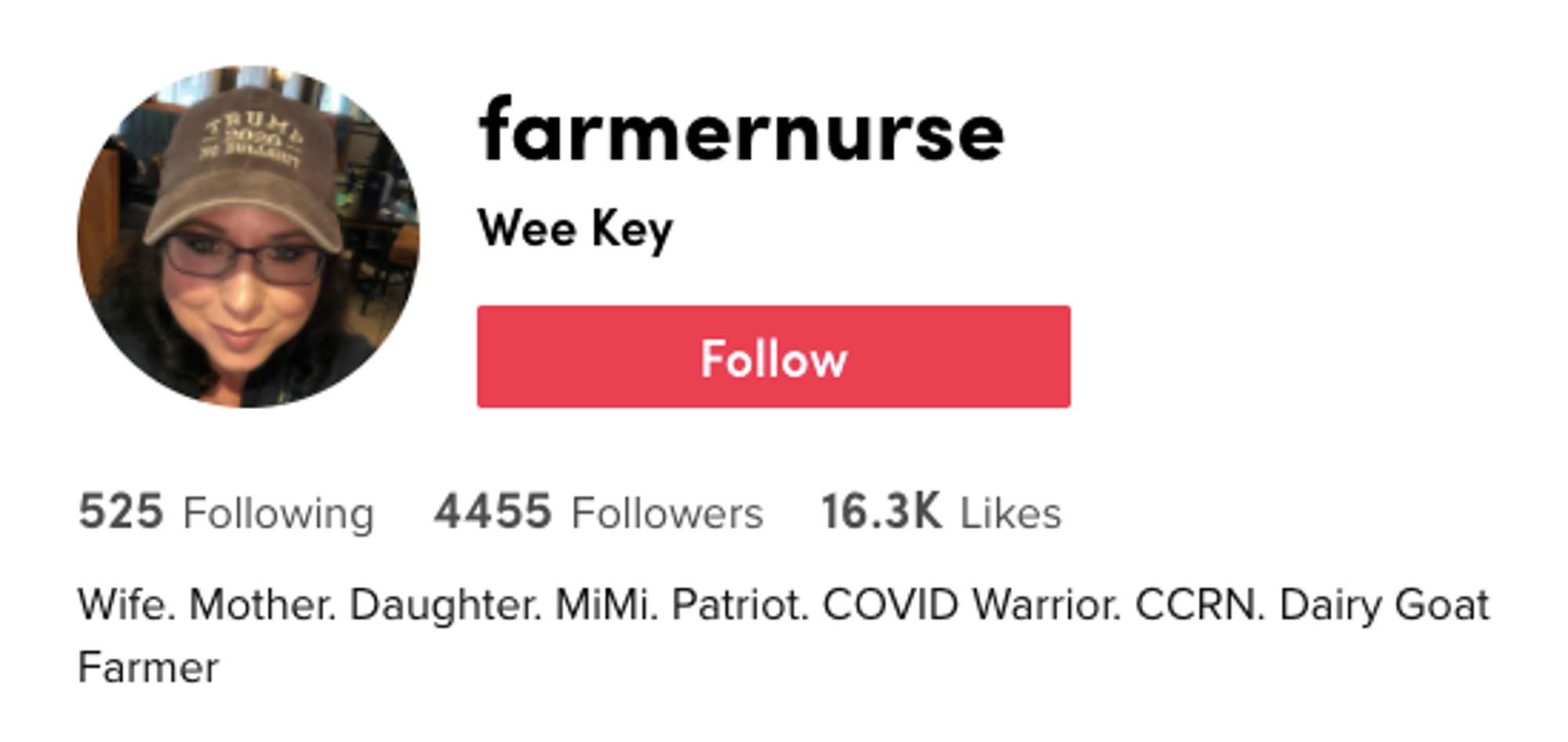 Of course, Twitter went to work on figuring who she is.
"This racist is 'farmernurse' on TikTok and goes by 'Wee Key' on Facebook," Twitter user @davenewworld_2 wrote. "It says she lives in North Carolina but she works at Rock Medical Group, which is based out of Nebraska. I wonder if they know they hired a nurse promoting white supremacy to 5,000 followers on TikTok."
Facebook users also began bombarding her posts, calling her a "racist bitch" and calling for her to lose her job.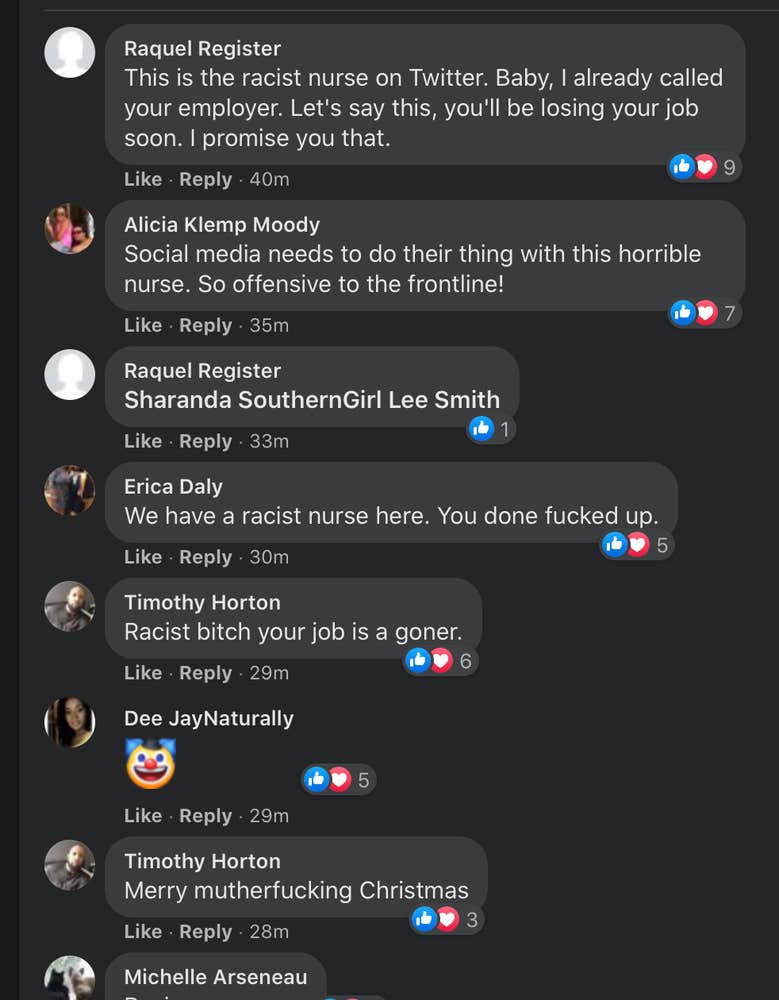 Given Key's apparent sympathizing with white nationalism, people wondered how she treated non-white patients—an especially pressing concern amid the ongoing COVID-19 pandemic. Just this week, Dr. Susan Moore, a Black physician, died of coronavirus complications after alleging mistreatment from hospital staff in a Facebook video.
Twitter @BombayK2 noted that Key appears to be employed as a contractor and could thus be terminated at will, adding, "Please highlight not just that this is morally offensive. But, that she is a material danger to non-white patients, and as the staffing company, they have a duty of care in who they put in projects."
"Is she killing people ?this is the question I will ask ..these RACISTS should not be allowed to work in a medical field period !" @LaylaBe4 tweeted. "The doctor who died two days ago was talking about this who know what these racist nurses are doing during a pandemic are they watched?"
Twitter user @ironlily808 made a critical observation regarding Black people's well-documented distrust in the healthcare system: "This nurse is flashing a white power hand gesture. Ppl are surprised that White Nationalists have infiltrated the med community, just like every other community such as police and gov't. This is one more reason many culture groups don't go to doctors, or call the police for help."
---
Today's top stories