The are many Florida legends, but who was Pervert Dave?
When the Florida man's obituary appeared in the Tampa Bay Times on April 16, it revealed he was a veteran of the Air Force, and loved motorcycles and woodworking. But one big mystery remained: Why was Pervert Dave so named?
Pervert Dave, whose real name is David W. Cummings, passed away on April 13, of liver cancer. He was 65. His obit quickly circulated on social media, with many hailing him as a folk hero, based solely on his nickname. Florida Man jokes were made, but like so many meme-ready Florida stories we joke about and share on Facebook and Twitter, there was darkness to the tale of Pervert Dave.
Postmortem, he's become a bit of a social media legend, and while it's hard to discern whether he was one of the original Florida Men, he led quite a life. Tampa Bay Times writer Andrew Meacham wrote this impressive follow-up yesterday and looked a bit deeper into the life of Cummings.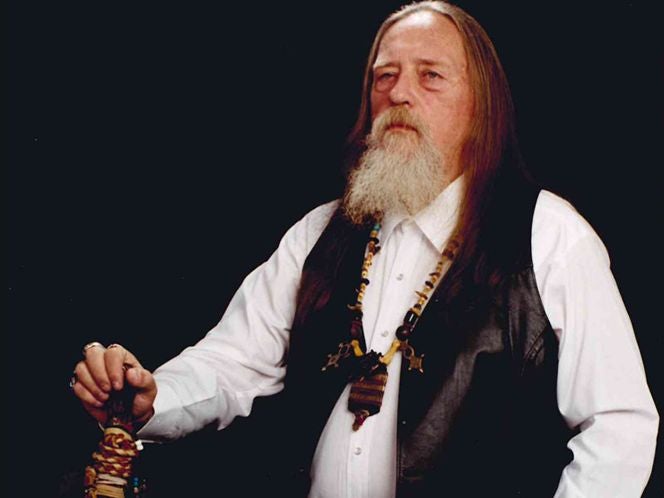 An undated photo of Cummings, via the Tampa Bay Times 
According to Meacham's report, Cummings was allegedly in three planes that were shot down in Vietnam. In 1970, he was honorably discharged for a "character disorder." That's when life got dark:
"Over a 13-month period in the late 1980s, Mr. Cummings killed two people. One was a guy known as Wheelchair Skip, an amputee roommate in Inglis he shot six times during an argument over money. He was also charged with driving under the influence manslaughter when a woman who was riding with him died after Mr. Cummings slammed into a tree.

He claimed self-defense in the shooting death of Furman W. Toney III, the amputee who had his own violent history. (Six months earlier, Toney had fired a sawed-off shotgun at an imaginary intruder, instead hitting a 5-year-old girl in the face; she was not seriously injured.)"
There's no explanation for why Toney was called Wheelchair Skip, but Cummings spent two years in prison for his death, and one for the DUI manslaughter charge. Then Meacham gets to the nickname:
"Though he never had children, he married at least three times, including a short-lived marriage to a 17-year-old when he was 32. (While this seems to be a potential source for Pervert, friends say he was given the name much earlier in life.)"
His longtime friend Karen Baker placed the obituary, which included his nickname. Apparently it did not bother him and was "something he came back with from Vietnam." She added that he was "very remorseful" over the deaths he caused.
He spent the last years of his life near Crystal River, Fla., a couple hours north of Tampa, where he would ride his Harley and engrave "images into wood, including a skeleton riding a motorcycle."
He many be gone, but the spirit of Pervert Dave no doubt lives on in the gentle breeze of Crystal River.
H/T Uproxx | Photo via eutrophication&hypoxia/Flickr (CC BY 2.0)