Comedian Neal Brennan is facing backlash on Twitter after saying Claudia Conway, the 15-year-old daughter of President Donald Trump's former adviser Kellyanne Conway, should get an OnlyFans account.
"Claudia Conway should make an Onlyfans for White House intel," wrote Brennan, who co-created the Chappelle's Show and now co-hosts a podcast called How Neal Feel. OnlyFans is a social media platform that allows adults to share content, including NSFW videos and photos.

The tweet followed a series of TikTok videos by Conway about her mother's coronavirus diagnosis. In a video posted on Monday but later deleted, Conway argued with her mother about the diagnosis.
"You caused so much disruption. You lied about your fucking mother about COVID? About COVID?!" Kellyanne Conway said to her daughter, who was secretly recording, according to the New York Post. The video was unavailable on her TikTok account on Tuesday when the Daily Dot ran a search. 
"That's how I interpreted it," Claudia Conway responded. 
In a follow-up video posted late Monday, Conway clarified that she had misunderstood her mother's test results. "Do it now," Kellyanne Conway can be heard saying from behind. "You say correction, my mom had three tests."
"I'm doing it right now," Claudia Conway responds. The text on the video reads: "little clarification from my previous posts. My mother claims that she did not lie to me. She had three tests done. First negative, second two positive. We were not in communication. I misinterpreted it."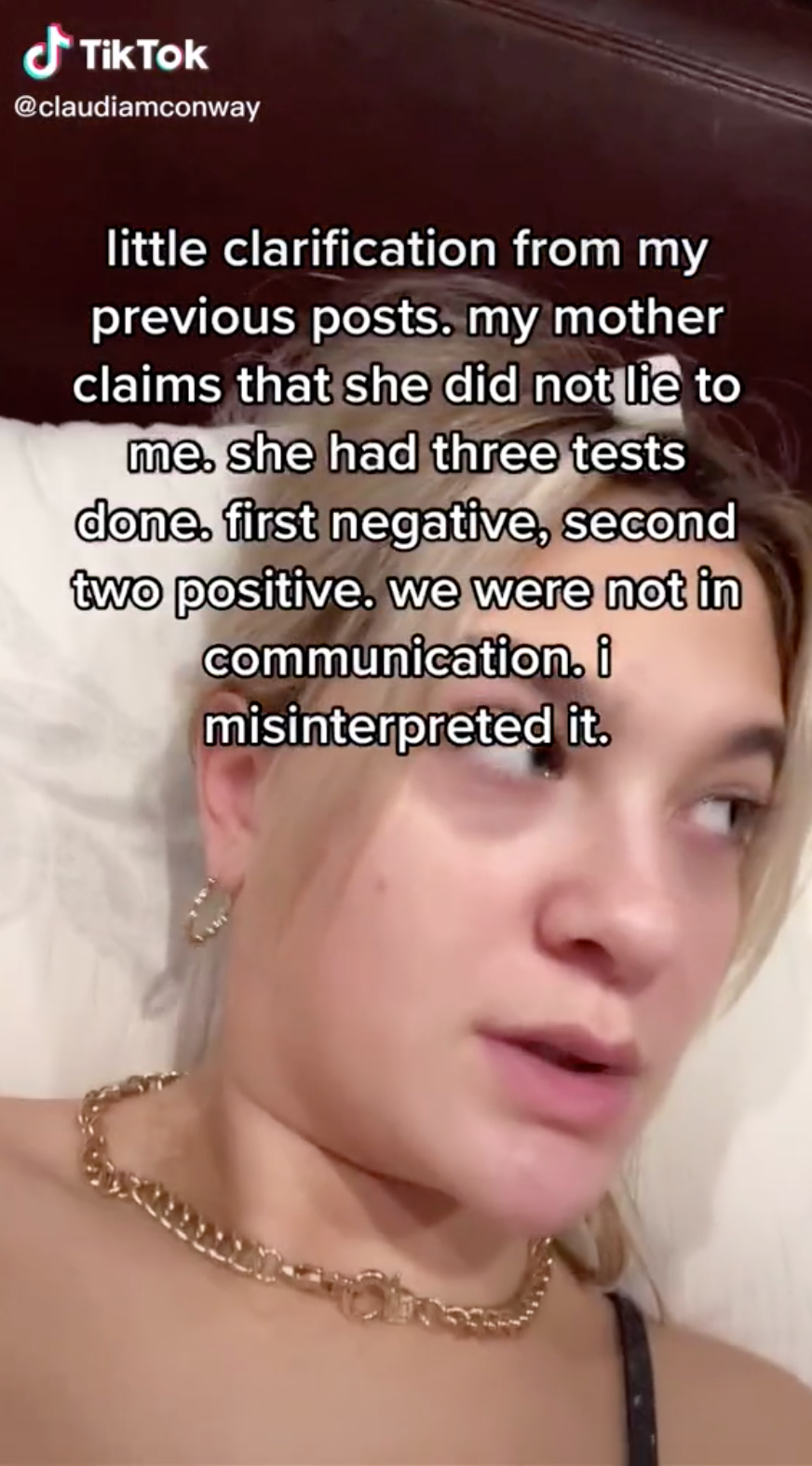 Conway has been documenting COVID-19 updates since Trump tested positive on Friday. "My mom coughing all around the house after trump tested positive for covid," she said in a video on Saturday.
On Tuesday, a Business Insider profile on Conway said her videos are "a direct lens into the administration's workings." The article led to Conway once again trending on Twitter.
Meanwhile, Brennan posted comebacks to whoever responded to his tweet and refused to admit that suggesting a 15-year-old join OnlyFans is a problematic stance—even as a joke. OnlyFans doesn't allow users under the age of 18.
"Ok , so I get the joke. No pearl clutching. But including a 15 yo and onlyfans in a joke is a little much," wrote one user. Brennan responded, "So don't like it. Are you a clergyman of some kind? why would you interact with somebody like this?"
"Big yikes dude," wrote another user. "Which is why i wrote 'for white house intel' you dishonest scold," Brennan responded. He had similar responses to others who pointed out Conway's age and/or suggested that his tweet was inappropriate.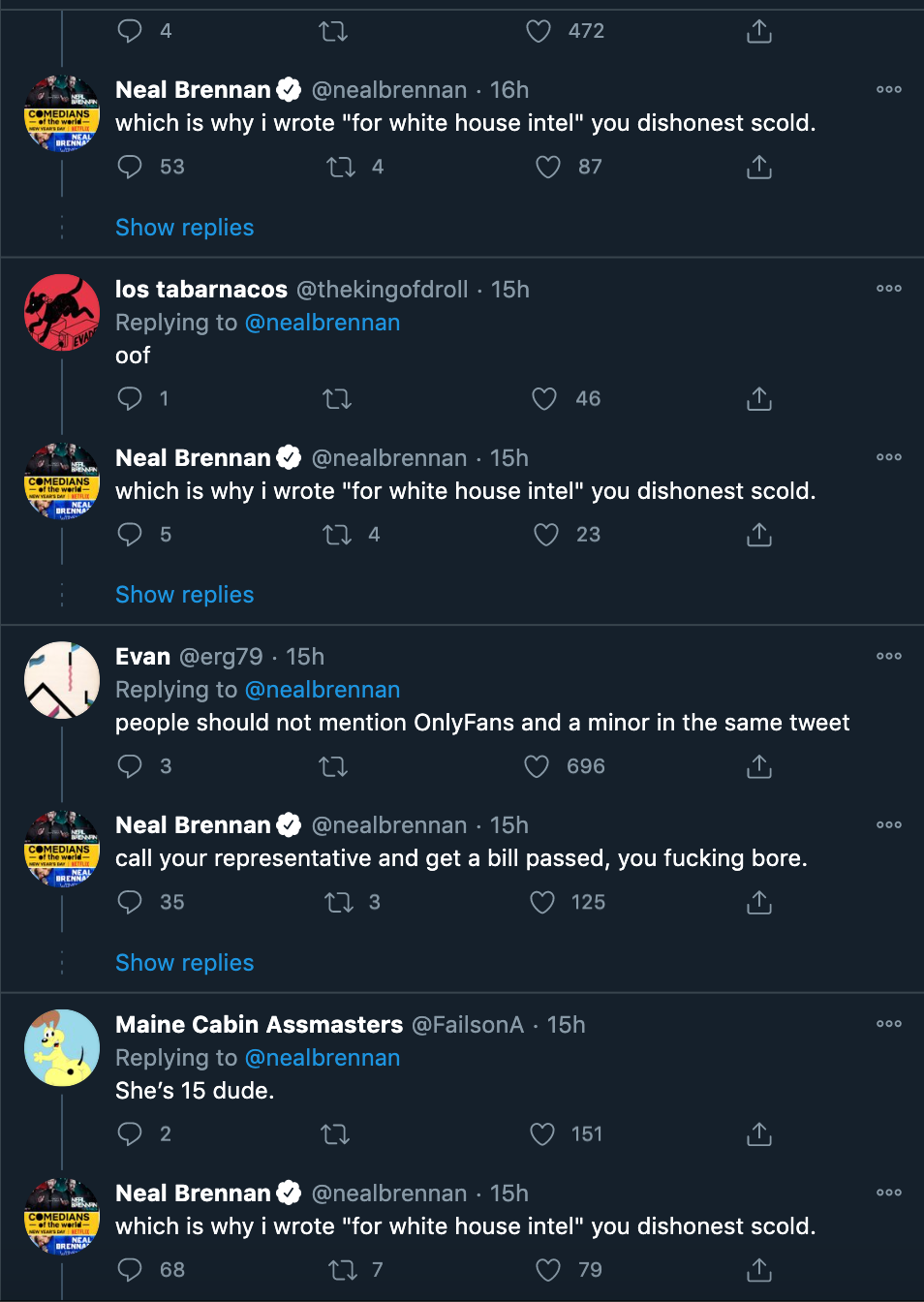 The Daily Dot has reached out to Brennan's team via Facebook and will update the report if he responds.
---
Must-reads on the Daily Dot