The thirst for felons is #real, ever since the internet first discovered (now) model and boyfriend to TOPSHOP heiress Jeremy Meeks in his famous viral mugshot from 2014.
The saga continues with California's Fresno Police Department's Facebook post from this week, highlighting the arrest of Mirella Ponce, an alleged gang member who police say was caught in possession of a loaded firearm. She was booked in the Fresno County Jail on Oct. 23.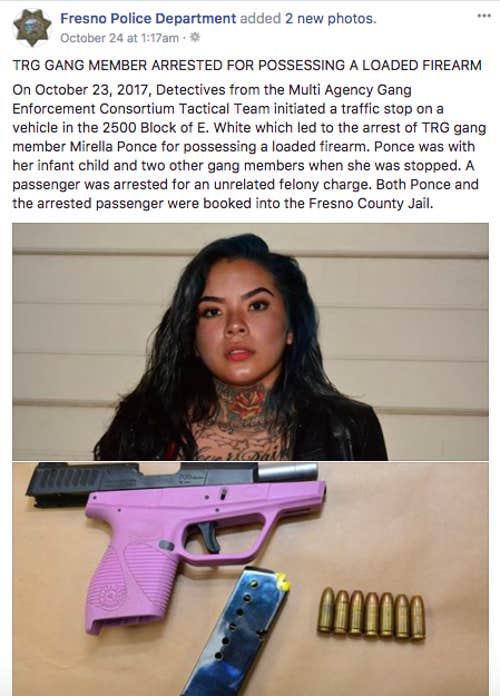 Garnering thousands of shares and Facebook reactions, these recent comments show yet again that many are less concerned with crime and more intrigued by an arrestee's on-point facial features.
The most popular comment comes from Facebook user Sotero Sanchez:

Others range from women complimenting her makeup (specifically her what appears to be her highlighting skills), to men offering to pay bail:

One woman clearly noticed the connection between Meeks and Ponce, writing, "So yall giving her attention on how beautiful she is..I agree she is… she might be the next Jeremy Meeks!"

If you scroll far enough down on the post, some do state how "ridiculous" it is to ignore Ponce's alleged gang membership and loaded firearm possession. Nevertheless, we may have a future America's Next Top Model: Convict Edition approaching our television screens.