The Milwaukee Bucks are boycotting Wednesday's Game 5 in their series with the Orlando Magic in protest against the police shooting of Jacob Blake in Kenosha, Wisconsin.
"We're tired of the killings, and the injustice," Bucks point guard George Hill told the Undefeated/ESPN writer Marc J. Spears.
The Bucks did not come to warm up before the 4pm ET start time. NBA officials and executives were seen near or entering the Milwaukee locker room before the team decided to boycott the first-round playoff matchup.
However, players from the Magic were partaking in pregame shootaround, as the Bucks remained in their locker room. The Magic left the court with around four minutes before the scheduled tip-off, and referees followed suit.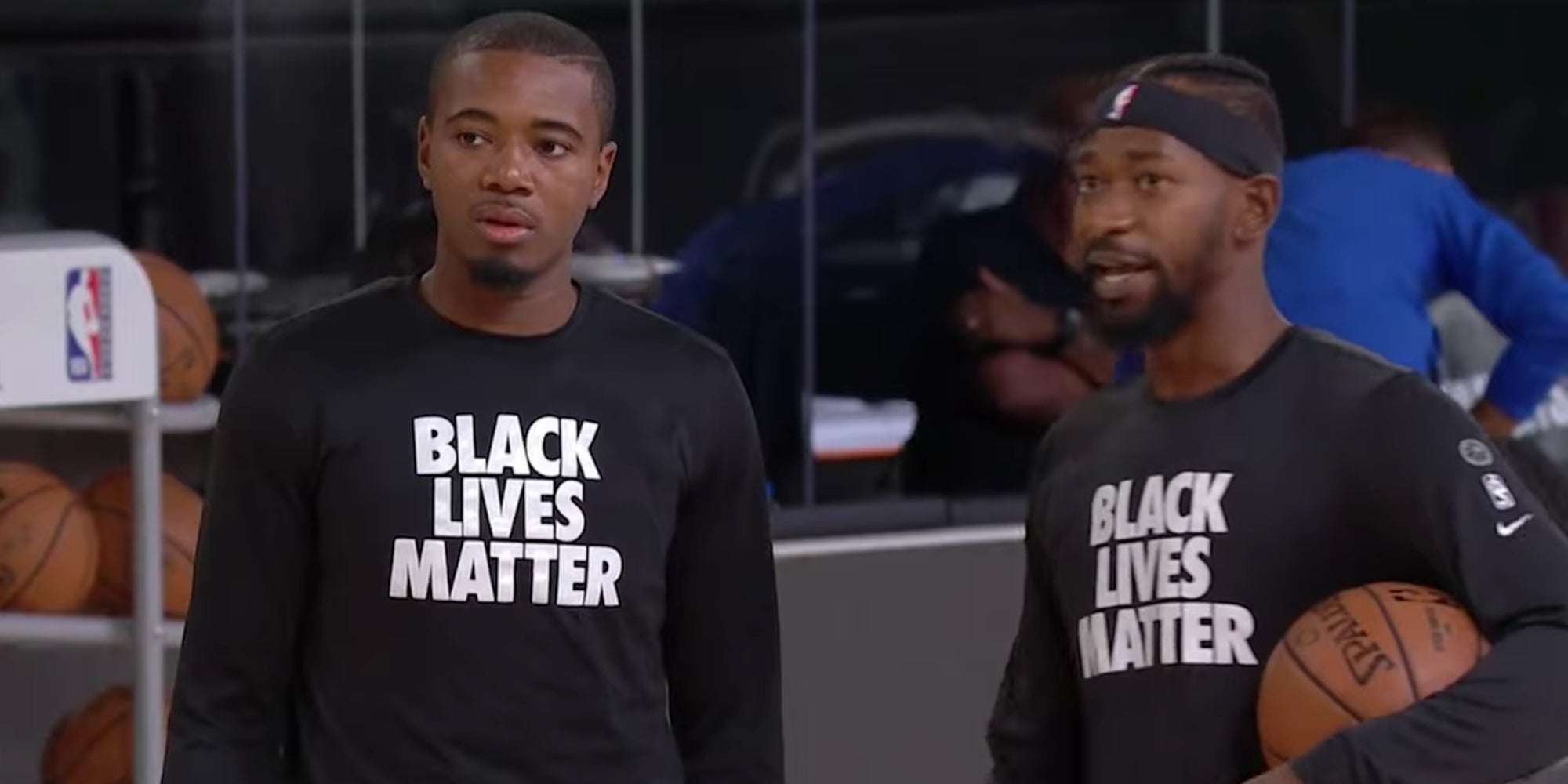 "This is a legitimate moment in sports history," tweeted WFAA (Dallas) anchor Mike Leslie. "An entire team electing as a unit to not play a playoff game, to affect change. The Milwaukee Bucks, from 40 miles north of Kenosha, WI, have decided to boycott Game 5 vs. the Magic, in protest against the shooting of Jacob Blake."
After Blake's shooting, Milwaukee guard George Hill admitted that he regretted coming to the NBA bubble in Orlando: "We can't do anything [from Orlando]," Hill told reporters. "First of all, we shouldn't have even came to this damn place, to be honest. I think coming here just took all the focal points off what the issues are."
The Wisconsin Department of Justice is investigating the incident, which transpired Sunday evening. Blake, who was shot seven times in the back, is reportedly conscious but paralyzed from the waist down from a shell that severed his spinal cord. The officers involved in the shooting have been placed on administrative leave, per Wisconsin DOJ's statement.
The shooting adds to calls for substantial social change, against longstanding racism and police violence. The killing of George Floyd, among many others, inspired nationwide protests. Floyd, 46, was killed in late May by Minneapolis police, after being violently mishandled. He was unarmed. 
"What stands out to me is just watching the Republican convention and viewing this fear, right?" Los Angeles Clippers head coach Doc Rivers said following his team's Tuesday night win Game 5 over the Dallas Mavericks. "All you hear is Donald Trump and all of them talking about fear. We're the ones getting killed. We're the ones getting shot. We're the ones that are denied to live in certain communities. We've been hung, we've been shot. All you do is keep hearing about fear. It's amazing to me why we keep loving this country and this country does not love us back.
"The training has to change in the police force. The unions have to be taken down in the police force. My dad was a cop. I believe in good cops. We're not trying to defund the police and take all their money away. We're trying to get them to protect us, just like they protect everybody else.
"It's really so sad. I should just be a coach and it's so haunting—reminded of my color. It's just really sad. We've got to do better. We've got to demand better."
ESPN's Michael Lee also notes how police misconduct has affected the Bucks directly. In January 2018, Milwaukee Bucks guard Sterling Brown was arrested in January for resisting or obstructing an officer. Per video made public—taken from one of the arresting officers' body cameras—an unarmed and non-combative Brown was tased by an officer while being taken to the ground. Brown planned to sue the City of Milwaukee for civil rights violations and police brutality.
It appears the Bucks aren't settling for a boycott. Per a tweet from the Athletic's Phil Lewis, "Bucks players are in the locker room trying to get in touch with Wisconsin's attorney general."
Los Angeles Lakers superstar LeBron James let his raw feelings be known in an emotional tweet.
It is also being reported that all of Wednesday's playoffs games will be postponed, with all teams boycotting in solidarity. Baseball's Milwaukee Brewers are also reportedly meeting to discuss playing in tonight's game.
---
Read more of the Daily Dot's tech and politics coverage